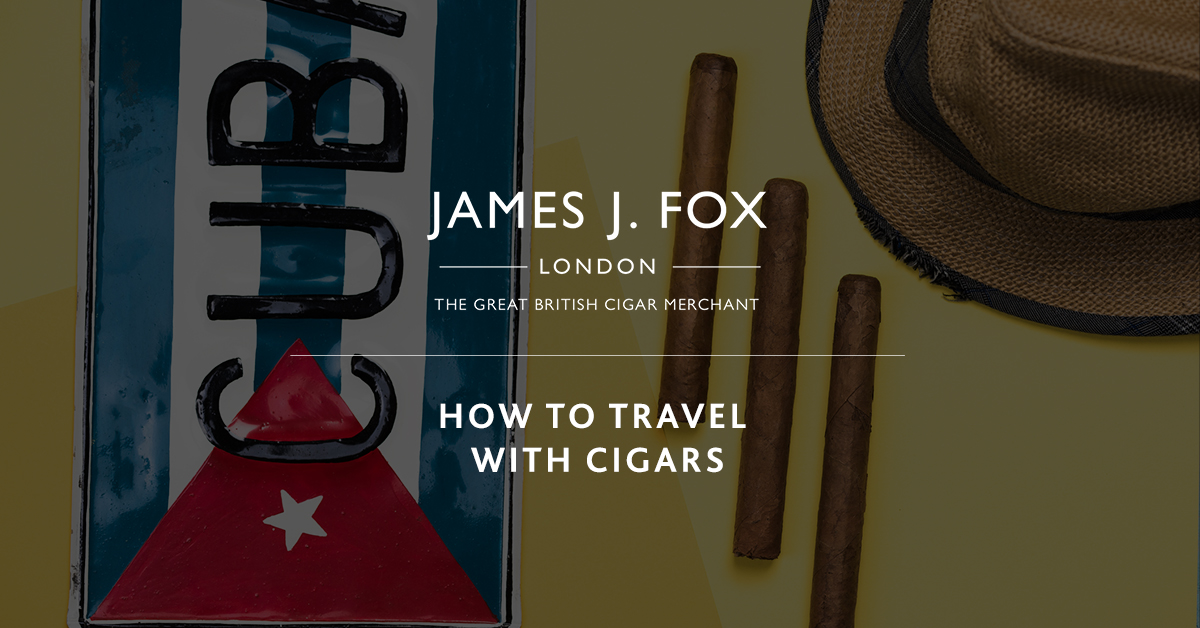 Travelling, whether for business or leisure, can always be an adventure. Whether you're jetting off on a sunny getaway, or taking a city break to get some much-needed culture, you don't want to forgo life's pleasures whilst travelling.
Just like you might travel with your favourite brand of teabags or aftershave, one should not be without their favourite smoke whilst jetting off across the world. But cigars are delicate and require careful storage even in your own home, so how do you ensure they do not get damaged while travelling? And are there any restrictions when it comes to flying out of the UK with cigars? Read on to find out the answers to these questions and more about how to travel with cigars.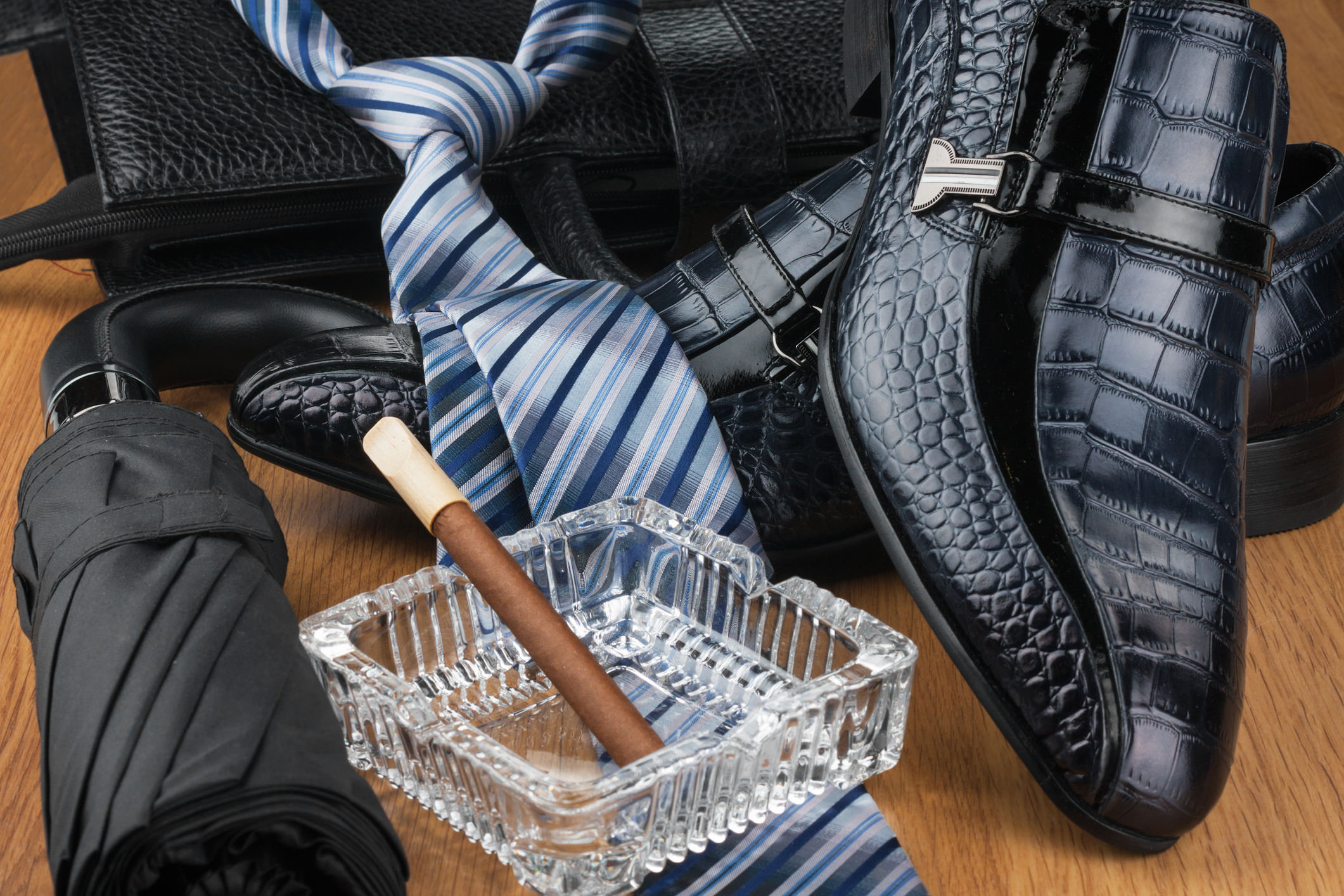 How to Pack Cigars
Cigars are sensitive to moisture and temperature, and they will absorb the tastes and aromas from the environment they're in, so you better rethink that plan to tuck them inside the bottom of your shoes. The temperature fluctuations that the cigars will likely experience during flight can cause the wrappers to crack, so ensuring that you properly secure your cigars during aeroplane travel is essential.
Cigars shouldn't be stuffed into suitcases or left to roll around in the excess space of their own compartment. To transport cigars, you need a cigar travel holder or a travel humidor. A cigar holder is the perfect travel accessory, as each cigar tube will snugly hold each cigar and keep it safe from damage. At JJ Fox, we have a variety of cigar cases to choose from.
Alternatively, you can also use a travel humidor. Humidors help keep the cigars in an airtight, enclosed environment that prevents the cigars from warping due to moisture. While a travel humidor might seem extreme, travel varieties come in a range of sizes, making them easy to bring with you when you travel. At JJ Fox, we have the Xikar Travel Humidor and the H Upmann Robusto Travel Humidor.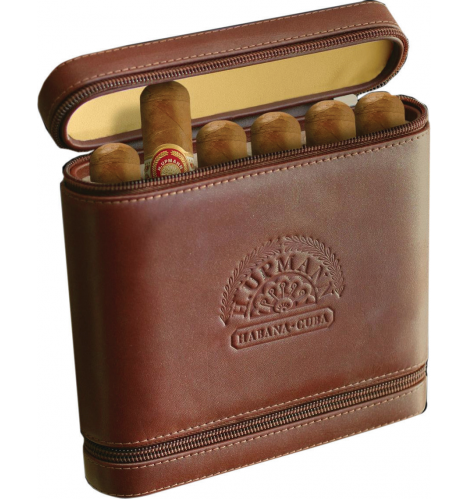 Can I Bring My Cutter and Lighter?
When bringing cigar cutters and lighting devices away with you, it's best to stay on the side of caution. It's strongly advised that you check with your airport first about whether or not you can travel with a cutter, and if you're uncertain, bring a cheap cutter and not your top-quality, favourite one that could end up being confiscated. As a general rule for the UK, knives with a blade no longer than 6cm are typically acceptable in hold luggage but not hand luggage, but it never hurts to call ahead and check.
Only one lighter is allowed, and it needs to be kept in a resealable plastic bag, like the ones used for travelling with liquids, and it must be kept on your person throughout the flight, not in hold luggage or in hand luggage after screening. Safety matches are also allowed in hand luggage, but non-safety matches are not.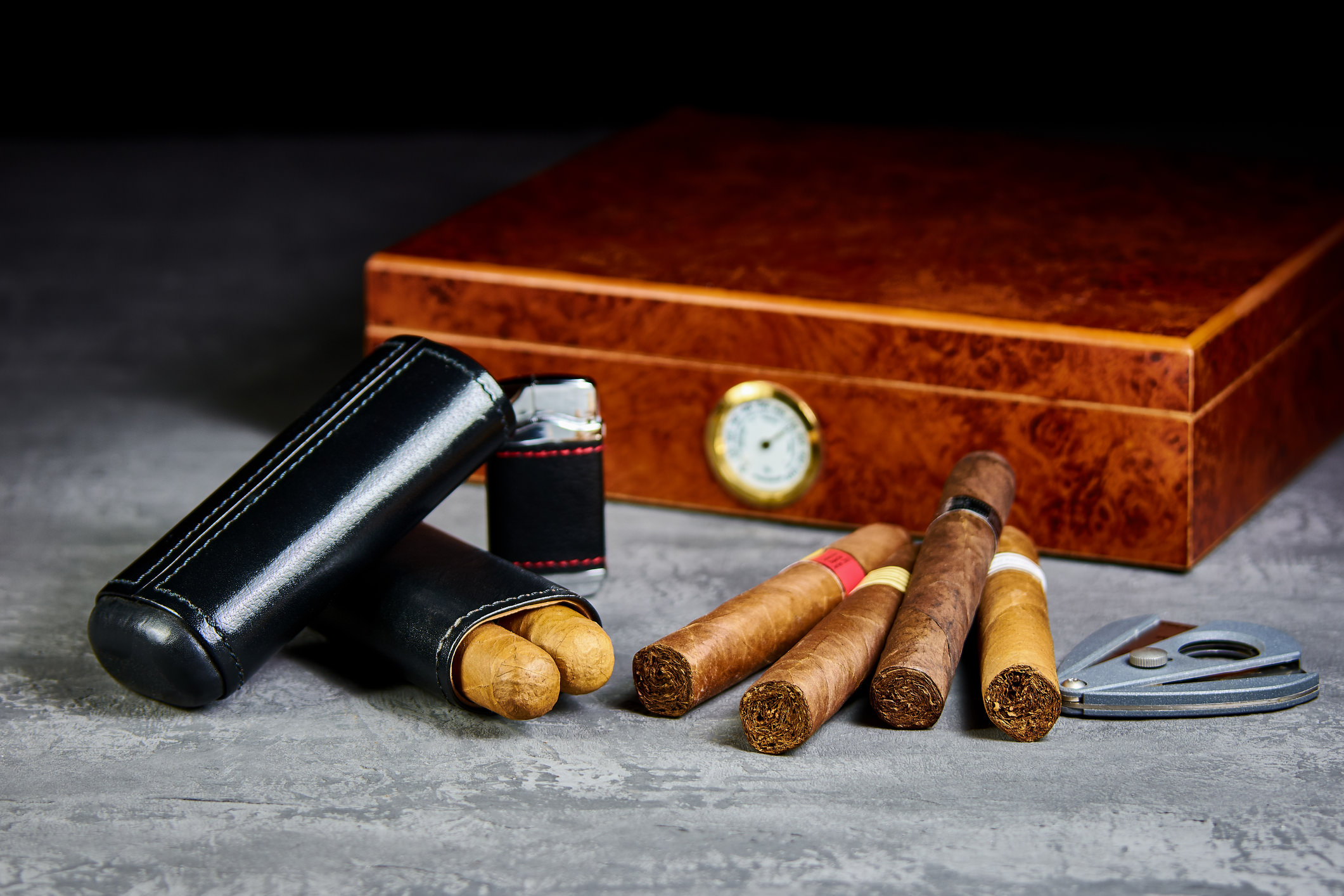 Are There Any Restrictions?
Generally, when it comes to travelling with goods like cigars, the only restrictions are on the amount. Provided the cigars are for your personal use and you're not planning to sell them, you should have no trouble transporting the cigars themselves.
If you are travelling within the European Union, you are likely only to be questioned and viewed with suspicion if you're trying to fly with more than 200 cigars, in which case you may be asked questions about your smoking habits or intentions with the cigars. For countries outside the European Union, it's more restrictive and the limit is 50 cigars.
Always consider how many cigars you will realistically need for your trip to avoid having to bring any back home with you, as this will increase their chances of going bad. Keep your cigar travel case closed whenever you're not taking a cigar from it, and do not leave it in direct sunlight, especially if you're travelling somewhere with extreme heat.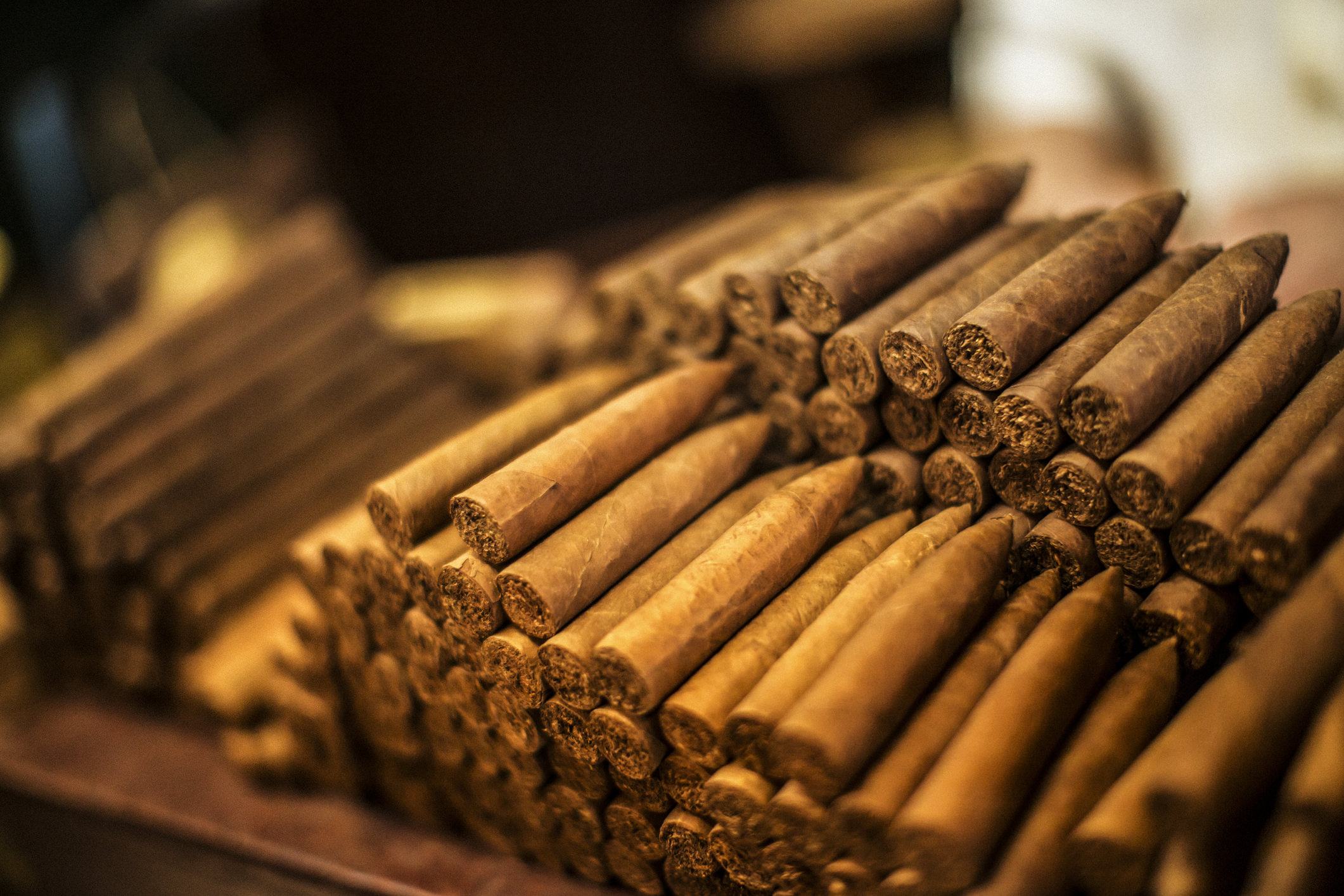 Wherever you're jetting off to, we hope you enjoy your travels and find time to enjoy a luxurious smoke while you're away. If you're looking for cigars to take with you on your travels, at JJ Fox, we supply a wide range of cigars online and in our London stores. We stock high-quality Cuban cigars, Montecristo cigars, Romeo Y Julieta cigars and many more. Come and see us in-store and we'd be more than happy to make personal recommendations.