The countdown to Valentine's Day is officially upon us; in only a matter of weeks the most romantic day of the year will dawn. Millions of people will wake, in a panic, realising that they have nothing planned, or worse… no idea where to take their Valentine for a romantic adventure.
Well, fear not!
London is awash with culture, liveliness and – believe it or not – romance. Here at JJ Fox, we share a great love of cigars, but also a love for the capital city, so we know a thing or two about the best places to visit.
So, what romantic spots should you be taking your sweetheart (or favourite cigar) to this Valentines?
New Covent Garden Market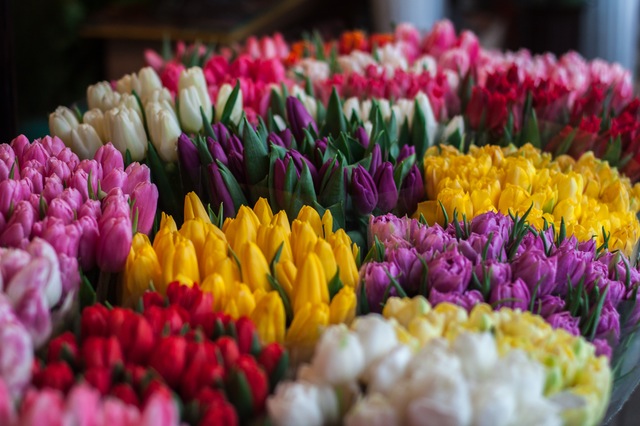 Is there anything more romantic than flowers? Perhaps a bunch of premier cigars and a glass of Irish whiskey – after all, a
Romeo Y Julieta
is the height of romance. Failing that, flowers are always a safe purchase to win the affection of the women you love. At New Covent Garden Market, you will find over two hundred food and flower businesses, making this the biggest wholesale market in the UK.
The quality of the plant life in this market supplies 75% of London's florists, so if you buy from here then you will enjoy the vibrant colours and smells that makes up this establishment. If your love deserves the very best – whether it be flowers or food for a delicious meal you have planned – then this is without a doubt the place to go.
Hyde Park Stroll
Strolling through nature can be a great past time, both alone and with delightful company. There is no better place to do it then Hyde Park, one of the largest parks in the London area and officially a Royal Park. The Serpentine and the Long Water run through this park, making it lush with life and crawling with a variety of wildlife as you walk through its canopy. Of course, you could also hire a boat and take a leisurely cruise on the Serpentine Boating Lake.
Established in 1536 by Henry VIII, originally it was devoted to hunting for the pleasure of the King (as it had primarily been a deer park before this); it was not opened to the general public until 1637. It has been the site of many incredible and historically important events. Chief among them being the Great Exhibition of 1851; the Crystal Palace was built on the south side of the park and saw many notable citizens visit, including Charles Darwin, Charles Dickens, Lewis Carroll, Charlotte Bronte, and Alfred Tennyson.
With such esteemed history and relaxing paths to stroll, this is a great place to take your love and regale them with a historic tale or two.
Take Flight with Cupid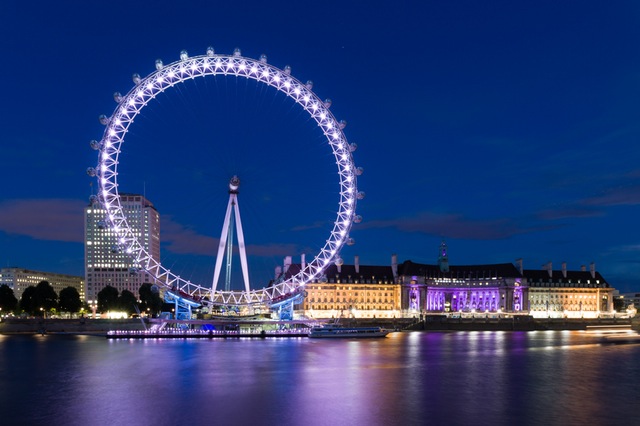 Have you ever wished that you could whisk your love into the air for a romantic flight, a la Superman and Lois Lane? Then the London Eye is the obvious choice for such an endeavour. But, the crowds are less than conducive for a romantic evening for two.
Instead, you can book Cupid's Capsule and enjoy the view in a less crowded fashion. The experience comes complete with champagne and truffles, so you will be well-equipped to wow your fellow flyer. Of course, the view alone should be enough to do so.
Reach the Stars
What could be better than a date in space? Technology may not be there yet, but you can certainly get as close as possible by taking a trip to the Planetarium at the Royal Observatory Greenwich. Meet actual astronomers, explore the universe from the comfort of your own seat and view the most stunning photographs of space. Celebrated annually with the Insight Astronomy Photography of the Year competition.
For anyone with a passing interest or deep love of space, there is something for you to enjoy. Even the occasional viewing of a Sci-Fi movie! Romantic no matter what planet you're from.
Of course, nothing says romance like a trip to your favourite cigar merchants. So be sure to visit us here at JJ Fox for a Valentine's Day to truly remember. The deep rich flavours, full-bodied smokes and atmosphere will be the best gift for this romantic day.
Here at JJ Fox, we offer not only the best cigars available in the UK but the best advice and recommendations from our uniquely qualified staff. If you would like to find out more, please don't hesitate to contact a member of our team by calling 020 7930 3787.