"Two households, both alike in dignity, in fair Verona, where we lay our scene…" In 1875, a partnership between Inocencia Alvarez and Manin Garcia established a cigar brand that would delight cigar connoisseurs all over the world.
Named for Shakespeare's tragic romance, the Romeo Y Julieta won numerous awards across different tasting exhibitions and contests between 1885 and 1900, cementing it as a truly premium brand, a true aficionado's cigar of choice.
In the Beginning
Romeo Y Julieta has its origins in Cuba. Factory workers Alvarez and Garcia, considered illiterate, enjoyed the works of Shakespeare and would request the story of Romeo and Juliet to be read to them whilst they worked. Translating the play into Spanish, Romeo Y Julieta was born in 1875; after many years of producing highly respected, top-quality cigars, Alvarez and Garcia's hard work paid off and the brand began to gain recognition.
However, the brand gained significant importance when an affluent businessman acquired the brand in the 20th century, propelling it into worldwide recognition.
Taking the World by Storm
Former head of Cabanas factory in Havana, Jose Rodriguez Fernandez took over Romeo Y Julieta in 1903. A cultured salesman and talented promoter, Fernandez wasted little time in promoting the brand across Europe and America amongst the most respected and wealthy citizens. An aficionado of horseracing, he entered his horse in a number of prominent races, the horse's name was Julieta.
As a result of his superb salesmanship and these cultural marketing campaigns, the cigar brand became incredibly popular amongst the wealthy elite, with many demanding personalised brands for their cigars. At their height, as many as 2,000 personalised cigar brands were produced for customers.
Romeo Y Julieta's most distinguished fan was Sir Winston Churchill, following his only visit to Havana in 1946. Churchill favoured a Parejo, a straight-sided cigar that was seven inches long with a 47-ring gauge. Churchill's endorsement certainly proved beneficial for the brand, so a signature size was named for him and became their flagship: the Churchill. It combined a burst of complex and rich flavours and, due to its popularity, the range was extended to both petit and wide formats.
A Brand Divided
Shortly following Fernandez's death in 1954, the Cuban revolution, coupled with the nationalisation of the cigar industry, saw the brand moved to its existing location in La Romana in the Dominican Republic. It's here where the Dominican version of the brand is crafted and is very popular in the American market, whereas Cuba still holds the rights to the Cuban variety and still produces them to this day. Perhaps a fitting end for the Romeo Y Julieta, two star-crossed lovers forced to part by the end.
Romeo Y Julieta at JJ Fox
At JJ Fox, we have an extensive range of Romeo Y Julieta cigars. Our collection boasts rich flavours alongside earthy undertones, all with a convenient smoking time ranging between 20 to 60+ minutes.
Romeo Y Julieta Petit Churchill
This medium bodied and flavourful smoke throws you in at the proverbial deep end of the Short Churchill's profile. The leathery and earthy notes that run throughout are nicely tempered by its 50 ring gauge, preventing it from appearing full bodied. A somewhat muted spice is present toward the end but that only adds to this tasty little smoke further and it remains manageable throughout. The Romeo Y Julieta Petit Churchill is a welcome addition to the ever-growing Romeo portfolio.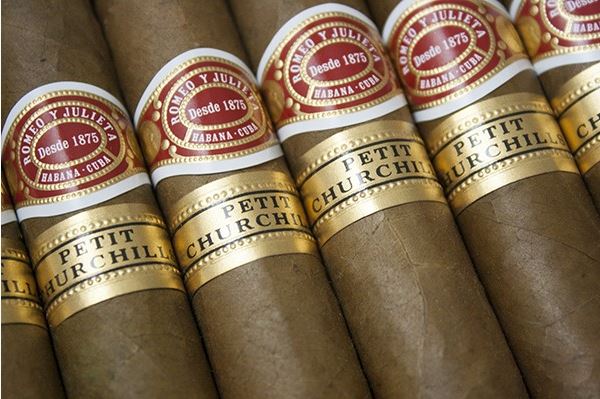 Romeo Y Julieta Tubos No.2
The Romeo Y Julieta Tubos No.2 is one of the most consistently well-made, reliable Cuban cigars going; the No.2 is essentially the classic Petit Corona, tubed. Whilst slightly different in appearance, being round rather than box-pressed, and slightly different in taste because of the cedar wrapping, the No.2 remains pleasant and mild throughout. Notes of cedar, leather and coffee in fairly even measure make up this cigar's profile, becoming earthy towards its cool finish.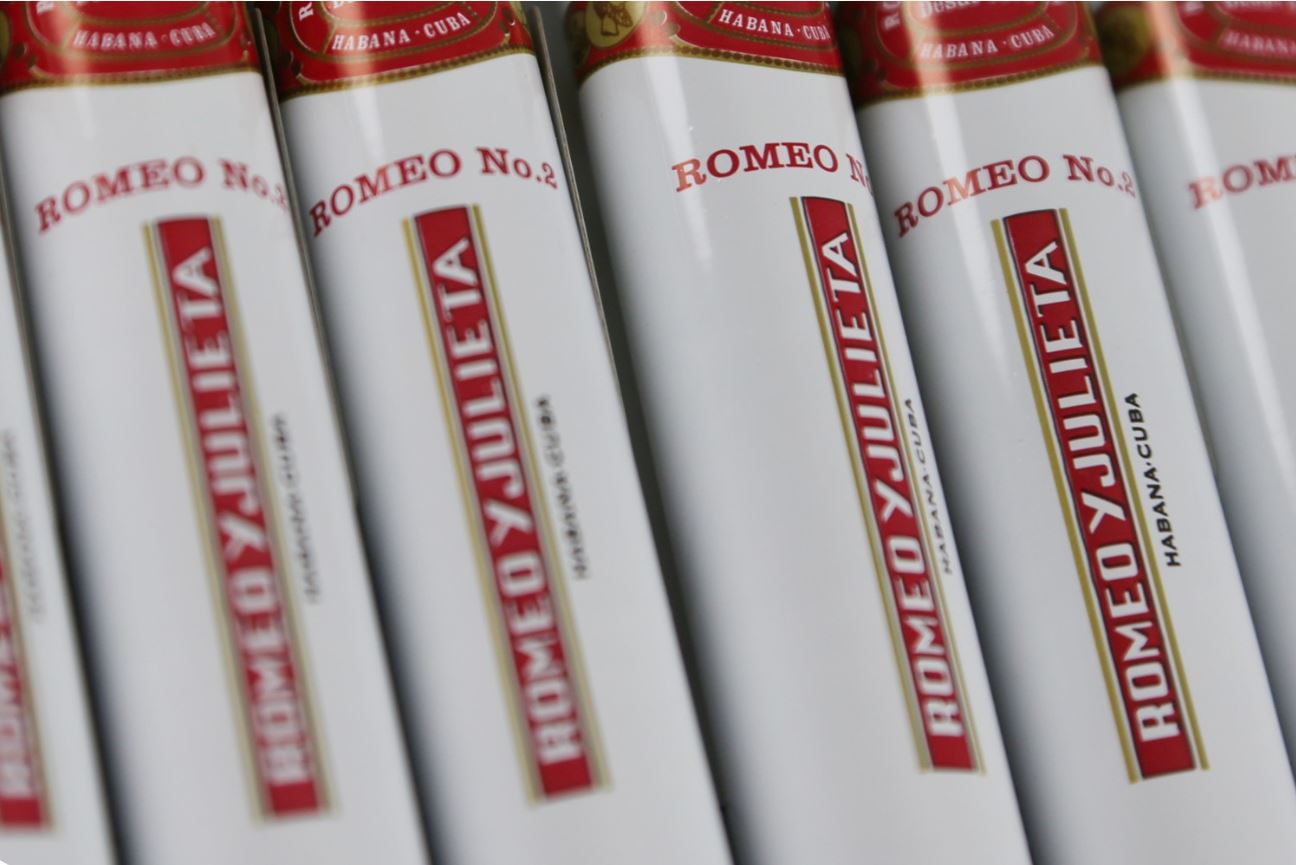 Best of Romeo Y Julieta Cigars
Exclusively available from our online store, Best of Romeo Y Julieta Cigars set includes three exquisite cigars from the Romeo Y Julieta range: a Wide Churchill, a Short Churchill and a Petit Corona. The Wide Churchill is delightfully toasty with a subtle dry tannin and mineral which gradually leads into pepper and spice; the Short Churchill is medium bodied with notes of cedar and earth with an aftertaste of brown toast and a faint creep of spice towards the end; and the Petit Corona is largely savoury yet slightly sweet and fairly mellow overall.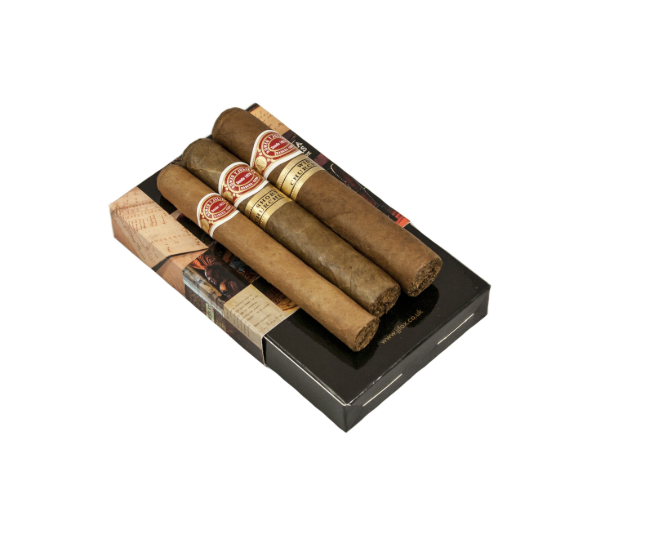 At JJ Fox, you can browse our extensive range of cigars online today, or if you'd rather you can visit one of our London shops to buy Romeo Y Julieta cigars such as the Romeo Y Julieta Churchill.