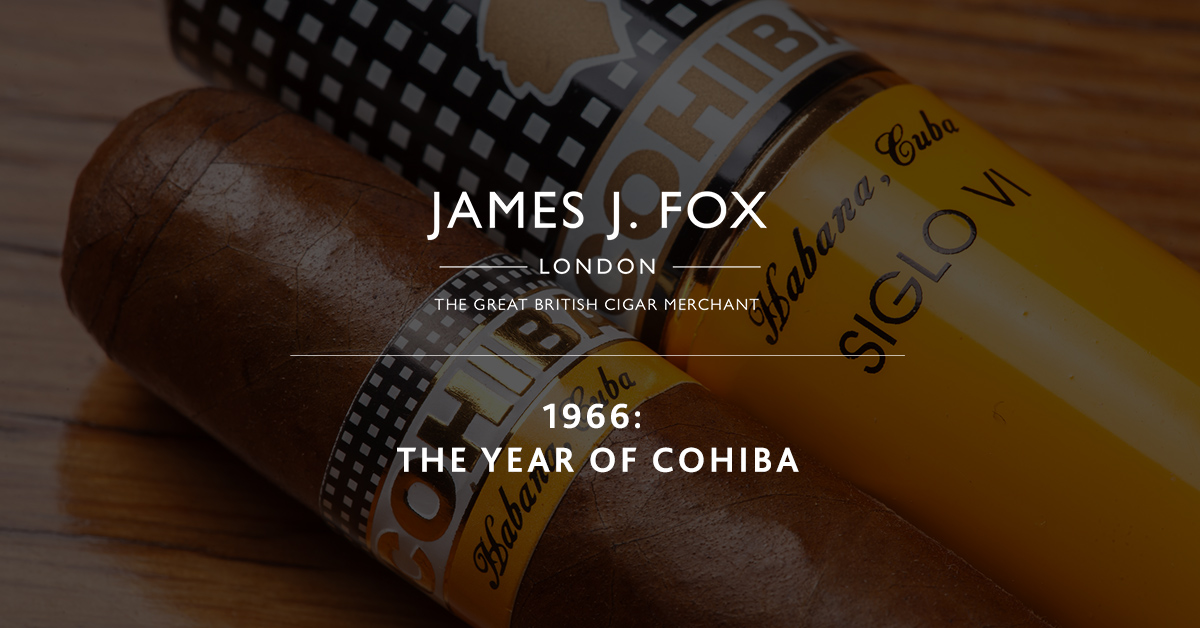 Cuba is a country synonymous with cigars, and the Cohiba is by far their most famous brand. But for all its acclaim and fame, the Cohiba is a rather young brand compared to the likes of the Romeo Y Julieta or the H. Upmann, with less than a century of history behind it. Despite this, it is a cigar brand that is loved worldwide and is one of Cuba's most prized possessions.
So how did this brand shoot to worldwide fame? And how did it begin? Read on to find out all about the Cohiba as we take a step back to 1966:
Fidel Castro's Bodyguard
The story behind this iconic cigar is an interesting one. Its origins are traced back to the 1960s, when Fidel Castro's chief bodyguard was puffing away on a cigar made by his friend, Eduardo Rivera Irizarri, who worked in a cigar factory, and was asked by Castro to try one. Castro enjoyed the cigar and requested more. He then reportedly handed them out to his other top lieutenants, and the cigar became the official diplomatic gift sent to other world leaders. By 1966, Cohiba was a limited production private brand supplied exclusively to Fidel Castro.
Eduardo Rivera Irizarri rolled the cigars in his spare time while working at the La Corona factory. He was ordered to establish a factory for this new cigar, and it was manned by a group of Cuba's most famous and skilled cigar makers. The Cohiba brand formally launched in 1968, with only a few thousand boxes being produced annually.
It was launched to markets outside the US in 1982 in conjunction with the 1982 World Cup held in Spain, and only three sizes were produced: the Panetela, the Corona Especial and the Lancero. In 1989, three more were added: the Robusto, the Exquisito and the Esplendido. These six are known as the Cohiba's classic line.
Since then, there have been limited release Cohiba cigars for events, brand anniversaries and limited-edition releases of special sizes. In 2010, a significant brand extension came in the form of the Behikes, which earned worldwide recognition as superb cigars.
However, Cuba's trade restrictions with the US led to trademark registration conflicts, leading to the Cohiba brand being separated into two different kinds of cigars for the different markets.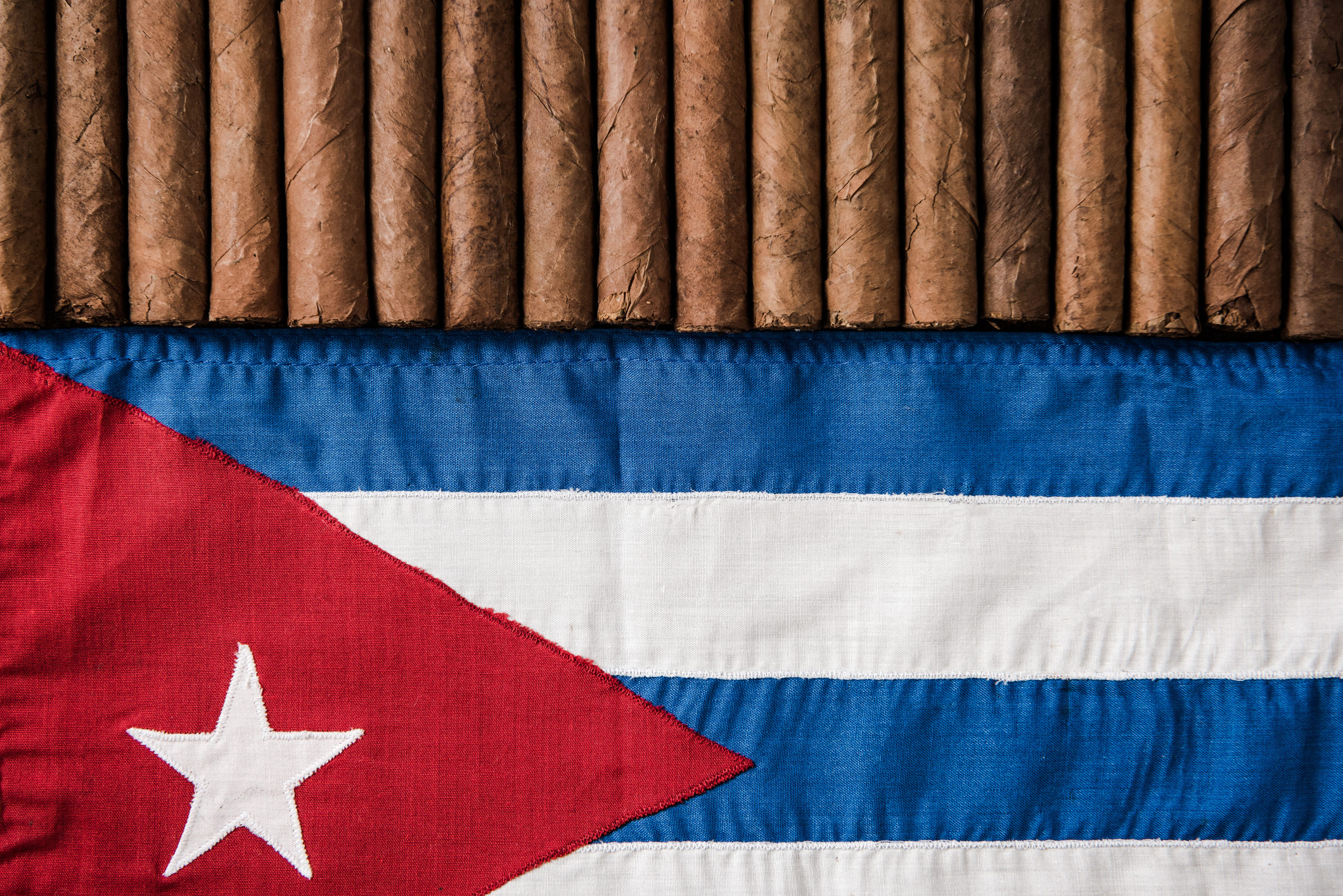 One Brand Name, Two Cigars
The Cohiba brand produces two kinds of premium cigar, one in Cuba for Habanos S.A., and the other in the Dominican Republic for the US company, General Cigar Company. The US Cohiba brand name was registered in 1978 and is related to the Cuban product by name only, using no Cuban tobacco, thus making it the only "Cohiba" that can legally be sold in the United States.
In response, there has been an on-going legal battle from Cubatabaco – the government-run company in Cuba in charge of cigars – to have General Cigar Company's trademark revoked. The dispute is over whether the Cuban company has the right to challenge the trademark in the US, despite the embargo which prevents Cuban cigars being exported there.
The petition was first denied in 2006, but in 2014, the US Court of Appeals for the Federal Circuit ruled in favour of the Cuban company by giving it the standing to seek a cancellation of the registrations that block its ability to register trademarks. The case will now move forward to the Trademark Trial and Appeal Board.
Cohiba Today
The Cohiba has evolved drastically, with the design going from simple dots and crude lettering in the beginning to anti-counterfeit holograms today to help prevent fakes from being produced. In fact, if you have ever bought a Cohiba from a souvenir shop or on a beach front in Cuba, there's a good chance that you've bought a fake one. Cohiba are an expensive, in-demand cigar and, as such, discount ones do not exist. That's why when you're looking for a Cohiba, you should only buy from reputable cigar shops like JJ Fox.
Cohiba at JJ Fox
At JJ Fox, we have an exquisite range of Cohiba cigars in an array of strength and sizes, perfect for yourself or as a gift for a special occasion.
Cohiba Exquisitos
The Cohiba Exquistitos is available from JJ Fox as a single cigar, a pack of 5 or a box of 25. These short smokes last from 20 to 30 minutes, packing a flavourful and delicious punch of the signature Cohiba taste in a convenient format. This smooth, strong cigar makes the ideal after-meal treat, and an exquisite gift for a loved one.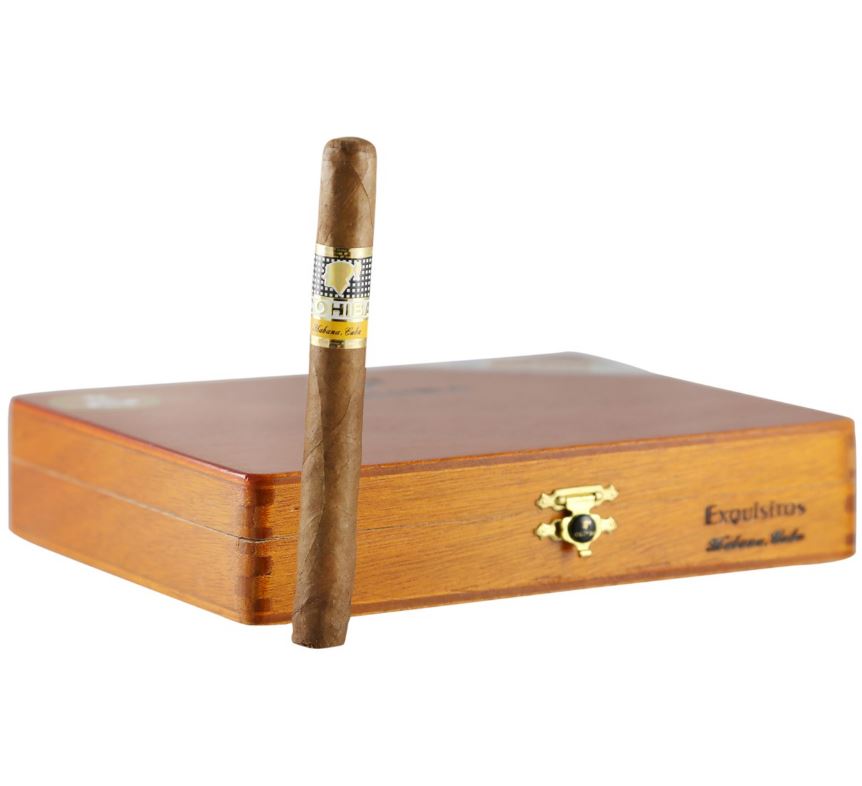 Cohiba Robusto
The Cohiba Robusto from JJ Fox is available as a single cigar, a pack of 3 or a box of 25. This full-bodied Cohiba offers the coolness of a far longer smoke, but with the convenience of something shorter, at an optimal time of 30 to 40 minutes. It blends perfectly, maintaining its heavy flavour and cool, smooth draw throughout. It is full of those signature Cohiba spice and grass notes that are present from beginning to end.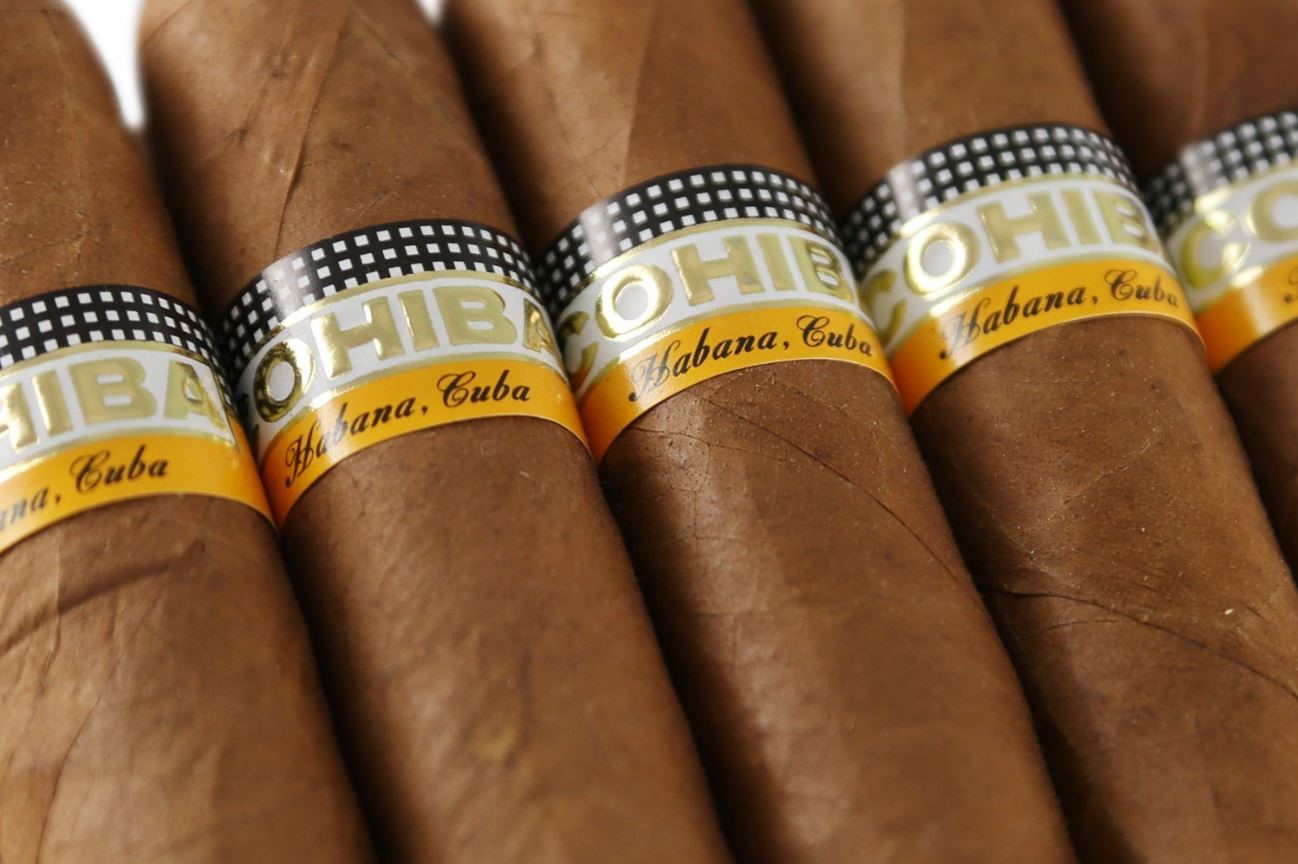 Cohiba Esplendidos                                     
For those who enjoy a delectable, long smoke, the Cohiba Esplendidos is available from JJ Fox as a single cigar, a pack of 3 or a box of 25. In the classic Churchill format, and utilising Cohiba's renowned Linea Classic blend, this cigar sets the tone for what to expect from this brand. Toasty, cool and earthy throughout, it throws in a little spice and grass for good measure. This cigar evolves wonderfully as you smoke through it; it's a tough cigar to give away as a gift.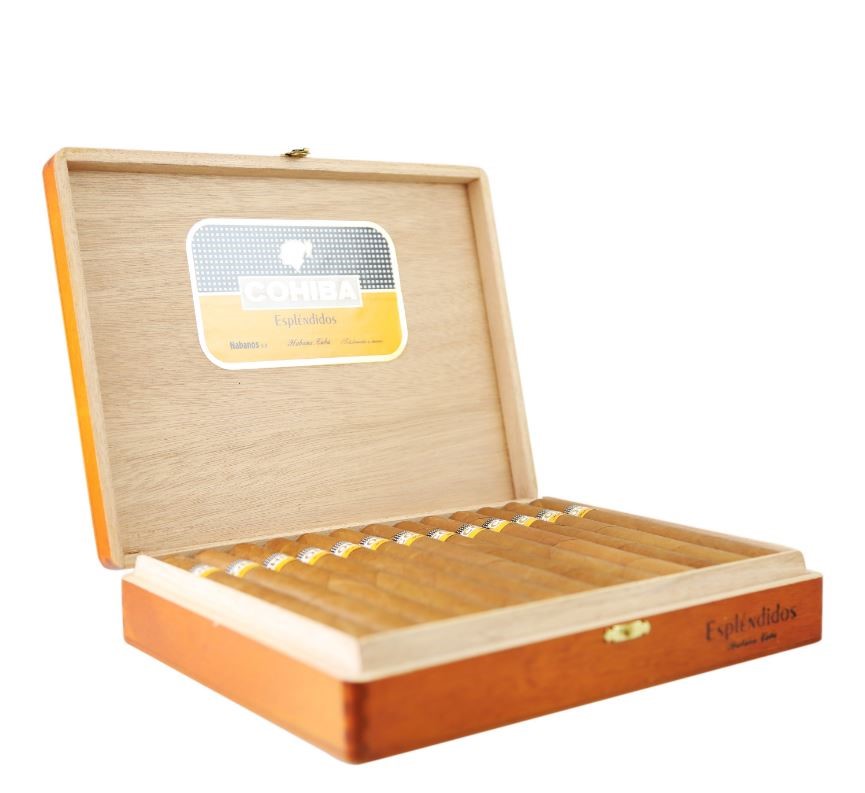 At JJ Fox, you can browse our range of Cohiba cigars on online today. Or if you'd prefer to come and visit us in person for recommendations, you can visit one of our cigar shops in London.