Cohiba is a famous Cuban cigar brand renowned across the world for their complex and, oftentimes, sweet flavours. It is also known as Fidel Castro's favourite brand. Cohiba Cuban cigars are premium smokes that were initially only for diplomatic purposes, as they were often gifted to diplomats and heads of state.
At James J Fox, we have many Cohiba cigars for you to enjoy, so browse our selection and experience the richness of this historic brand:
History of the Cohiba Brand
Created for Fidel Castro in 1966, Cohiba cigars were not available to anyone but a select few. The brand produces two types of premium cigars – one manufactured in Cuba for Habanos SA, and the other in the Dominican Republic for the General Cigar Company.
In 1992, only ten fields with 700 acres in total were used to produce tobacco for Cohiba, and their location was a trade secret. Only the tobacco leaves from five of these fields are used to create Cohiba cigars every year, which is a way to further control the quality of these fantastic smokes.
According to Fidel Castro himself, he saw a man smoking a "very aromatic cigar, very nice cigar" and asked him where he got it. It turned out the man had a friend who made cigars and had made that one. Fidel Castro tried the cigar and loved it, so he contacted the man and asked him to explain how he did it.
In Castro's words, the man "told which leaves he used from which tobacco plantations. He told us about the wrappers he used and other things.  We found a group of cigar makers. We gave them the material and that is how the factory was founded. Now Cohiba is known all over the world."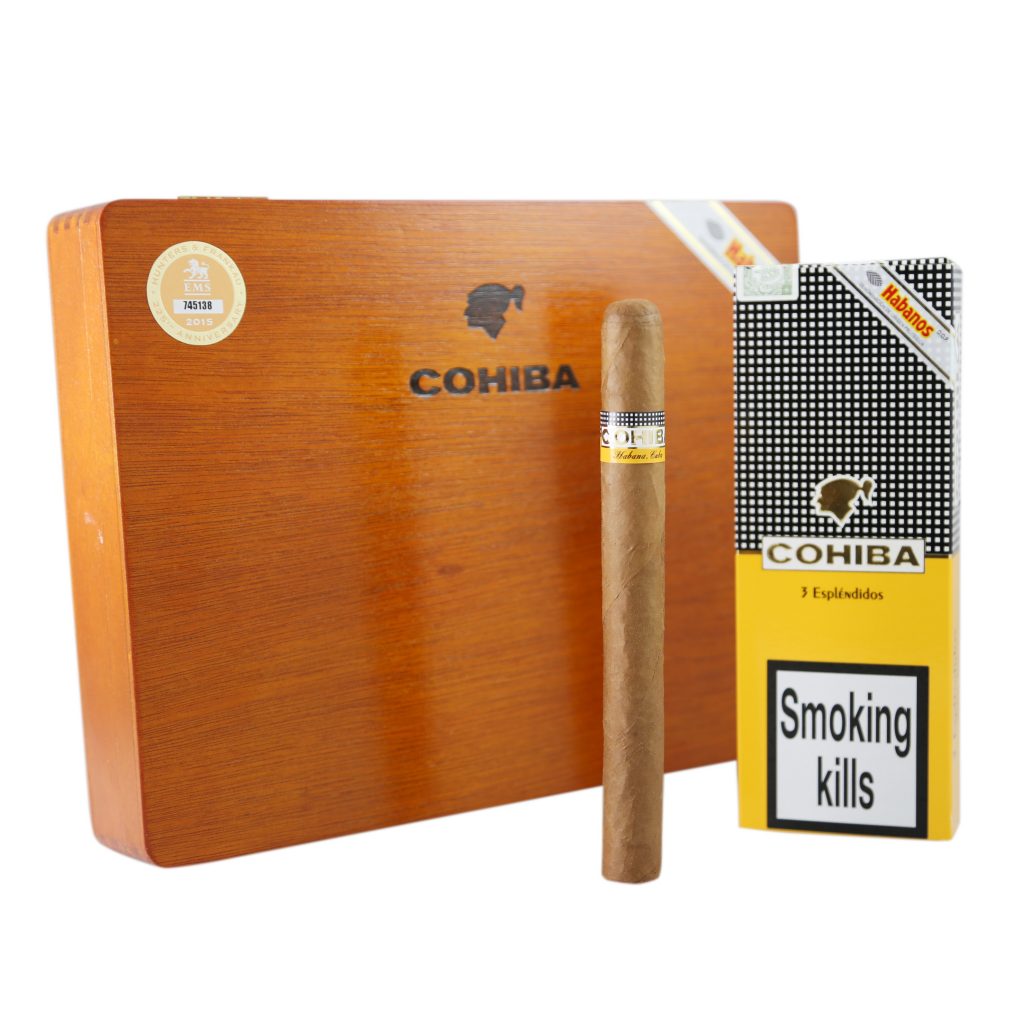 Cohiba Cigars
Cohiba Cuban cigars have long since been known for their fine tobacco, as the leaves chosen are of the highest quality in Cuba. They are picked from the best Vegas Finas de Primera (first-class tobacco fields) in the Vuelta Abajo region.
Cohiba Cigars have been offered to the public since 1982 in three different sizes: Lanceros, Coronas Especiales and Panetelas. Three more sizes (Esplendidos, Robustos and Exquisitos) were added in 1989. Due to the 500th anniversary of the discovery of Cuba, five more sizes were commissioned in 1992: Siglo I, Siglo II, Siglo III, Siglo IV and Siglo V. 'Siglo' means century and these new sizes celebrate the five centuries since Cuba's discovery.
Cohiba cigars are typically medium to full-bodied in strength so, if you're looking for something milder, you might want to try our other cigars! The brand also creates machine-made cigarillos: the Cohiba Club and the Cohiba Mini.
Cohiba is a luxury brand sought after by many for its high quality and incredibly flavourful cigars. The Cuban brand might have started its life as an exclusive one, with only a handful of cigar smokers allowed to experience its superb taste – however, nowadays Cohiba is one of the best-known cigar brands in the world and smoked by countless men and women everywhere.