Monterrey Cigars
The Hoyo De Monterrey is one of the oldest and most respected brands of cigars around. There's such a wide array of Hoyo de Monterrey to choose from, made in a variety of sizes. As fans of this brand ourselves, we will give you an insight into this cigar's history and selection.
The History
In 1831, at the age of 13, Don Jose Gener y Batet moved from Spain to Cuba, where he began working for his uncle on a plantation in the growing area of Vuelta Abajo. Working for twenty years, he saved up enough money to open his own cigar company in Havana, launching his own brand of cigars called La Escepcion. By 1865, the factory had accumulated enough profits for Gener to buy one of the finest tobacco producing farms in Vuelta Abajo. The name of the cigar line, Hoyo de Monterrey, is named for this land.
Literally translated from Spanish to English, Hoyo de Monterrey means ''The hole of Monterrey'', referring to the concave shape of the land, which premium tobacco growers prefer for growing the best tobacco leaves. Almost instantly, the brand became incredibly popular, resulting in Jose Gener's factory growing exponentially and becoming one of the largest cigar-producing factories in Cuba. After Gener's death in 1900, the ownership of the company was transferred to his eldest daughter, Lutgarda Gener.
She ran the company for thirty years until the Gener family decided to focus on their sugarcane plants, resulting in them selling the cigar brand. After the Cuban revolution in 1959, Hoyo de Monterrey was acquired by the Villazon family.
Hoyo De Monterrey Cigars
Hoyo de Monterrey cigars have a large selection of flavours to try. They are so popular due to their unique tobacco blend which is sure to deliver you a punchy, yet flavoursome experience. Arguably one of the most advocated cigars within the Hoyo de Monterrey collection is the Epicure No.2, due to its rich and complex variety of flavours. The medium strength robusto does not go unappreciated.
For beginners, the perfect cigar choice is the Double Coronas. At a light strength, you can take advantage of this oily, rich flavoured Cuban cigar. Spice, honey, and chocolate mix exudes from this cigar, complimented by contrasting wood and leather undertones.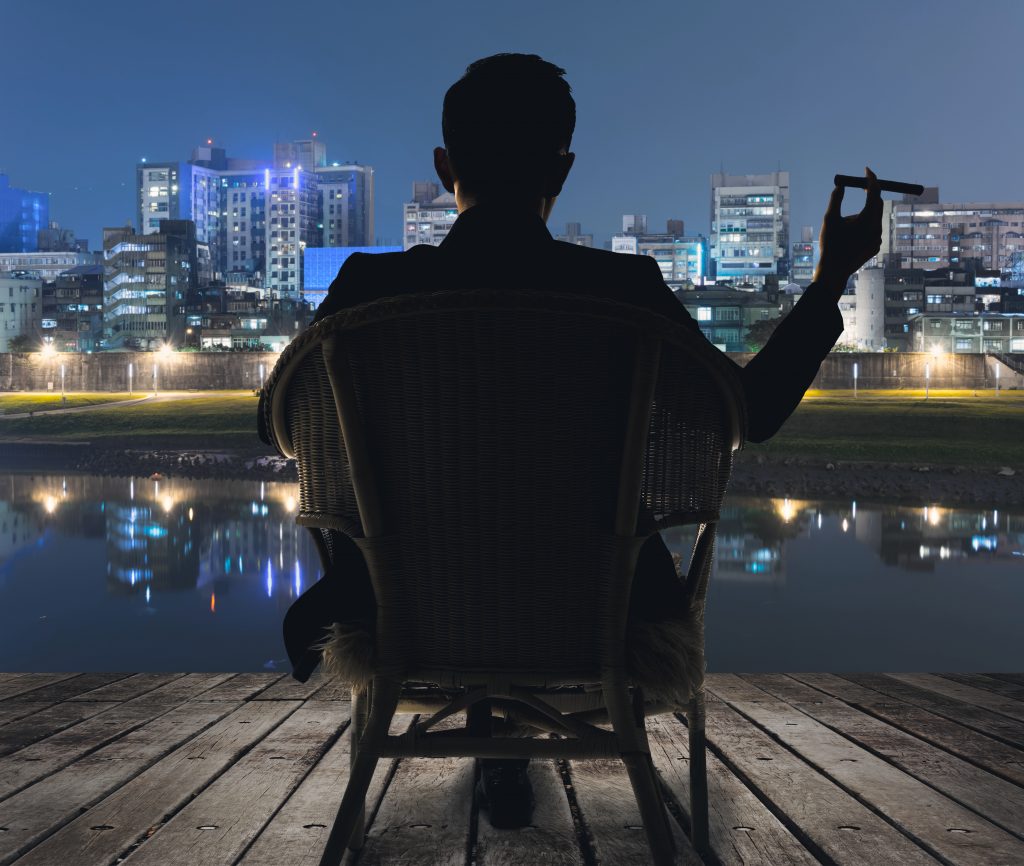 Hoyo De Monterrey Line of Vitolas
Listed here is the commercially sold vitolas produced under the Hoyo de Monterrey brand of cigars. The size of the cigar and the ring gauge is included in both imperial and metric measurements to demonstrate how big the cigars are, and the different sizes available.
Churchill – measures 178 x 18.65mm ring gauge. Officially named the Julieta No.2 but commonly called Churchill by fans all over the world
Corona – measures 143 x 16.67mm ring gauge, officially named the Corona
Coronation – measures 130 x 16.67mm ring gauge, officially named Petit Corona, which it's called by smokers.
Double Corona – measures 194 x 19.45mm, officially named the Prominente, but commonly called double corona by smokers.
Epicure No.2 – measures 124 x 19.84, officially called Robusto which is what it is commonly called by smokers.
Epicure No. 1 – measures 143 x 18.26, officially named the Corona Gorda, grand corona by smokers.
Palma Extra – measures 140 x 15.88mm, officially called the Crema, but commonly called corona by smokers
Petit Robusto – measures 105 x 19.84mm, officially named the Petit Robusto.
Hoyo de Monterrey has an incredible story of how they began to where they are today. Here at JJ Fox, we stock a large variety of this famous cigar. If you would like to find out more about the brand or would like to try one of these prestigious smokes, please don't hesitate to contact us.
Read more about our other brands below:
Spotlight On: Romeo Y Julieta Cigars