La Corona "Club King" 1950
Reviewed by Nic Barker.
Length: 5 ¼"
Ring gauge: 44
Vitola: Eminentes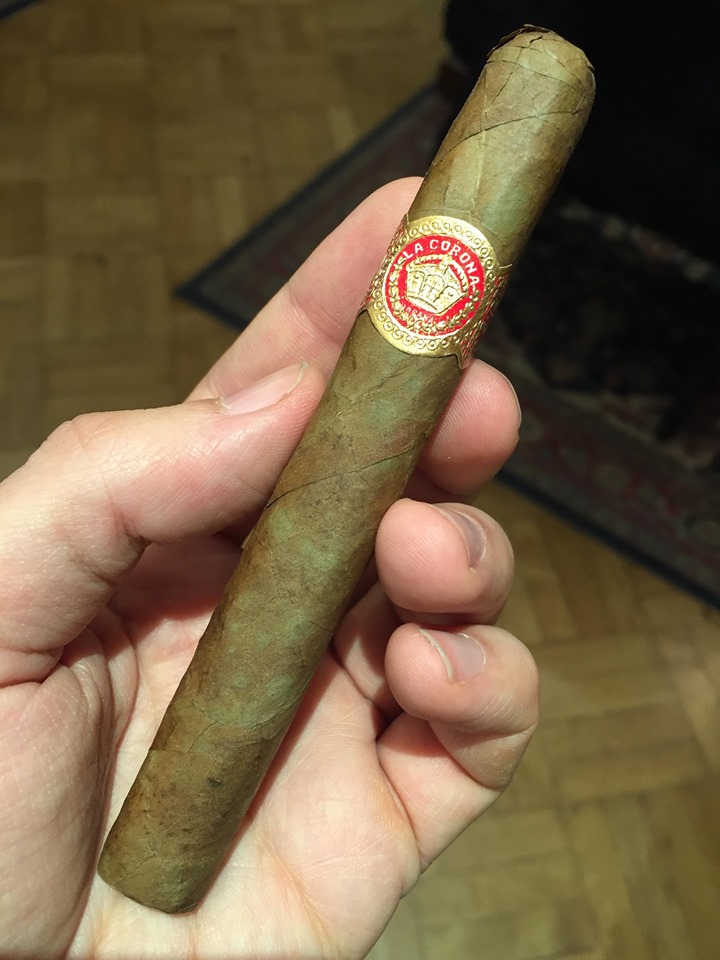 Just shy of the classic Corona format's length, but with a slightly heavier ring gauge, this box-pressed beauty sports a mottled claro wrapper leaf, and a light springiness to the touch.
The first draw once lit feels perfect, with a subtle yet appropriate resistance, and produces plumes of opaque smoke with minimal effort. The range of flavours is immediately striking, as is the length of the finish. A profoundly mineral-heavy base forms the backbone of the profile, varying sweet notes and zesty qualities provide nuance, and an evident leather and spice provide depth.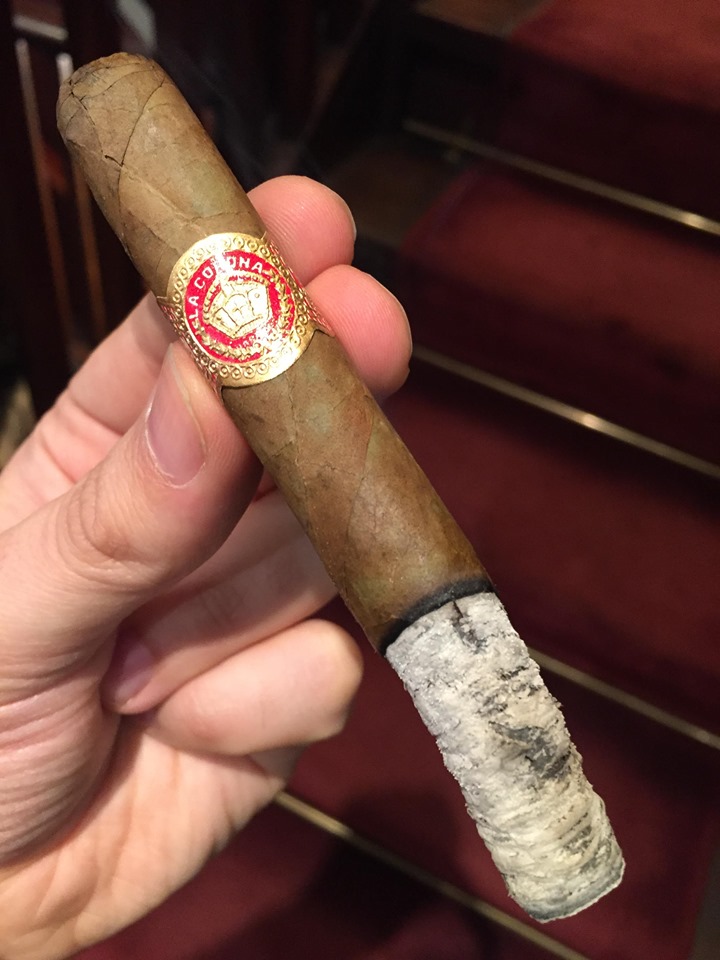 At the end of the first third of the cigar, the flavours have developed and opened up beautifully. Heavy fresh mineral accompanied by gentle tannins, and a now more notable leather note dominate the palette, and accents of black tea and lemongrass are very much noticeable for a minute or so between puffs, as a vague sweetness remains on the lips. Absurdly, the ash remains firmly in place, still. Masterfully constructed.
Halfway through, (and only recently minus the ash) the cigar has intensified a little, is mild-to-medium bodied, and enormously flavourful. The mineral qualities are still very much the most apparent, yet the pepper and leather notes are rather fuller than before, the sweetness has calmed down, a faint 'herbaceousness' and a bold peppermint taste have recently surfaced and compliment it all very well indeed.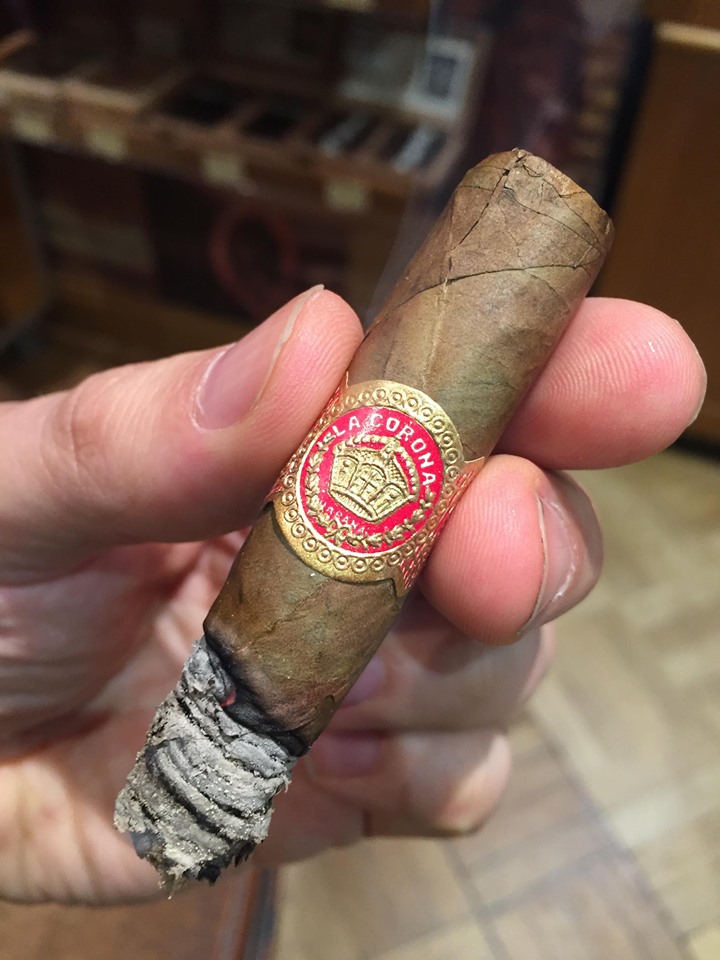 In the final third, the leather and tannic qualities are very distinct, and the cigar has become spicy and full, yet is very manageable and hard to put down. A slight zesty sweetness can still be found on the finish, as this cigar comes to a delicious toasty end. A truly exquisite smoke, and the best I've had this year so far.
Appearance: 15/15
Consistency of Draw: 25/25
Evenness of Burn: 24/25
Taste and Aroma: 34/35
Overall: 98/100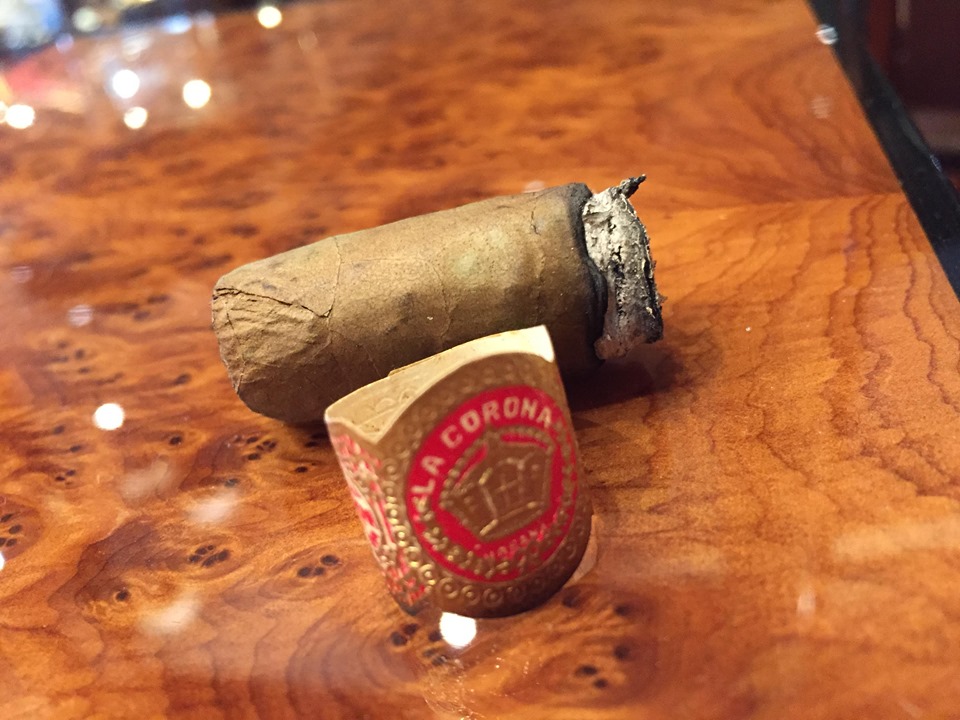 Cigars are available in store at St James's Street.