Origin: Cuba
Vitola: Sobresaliente
Dimensions: 6" x 53 ring gauge
Strength: 4 out of 5
Enrobed in an oily Colorado, borderline-Maduro wrapper, this cigar presents a surprising complexity upon first puff.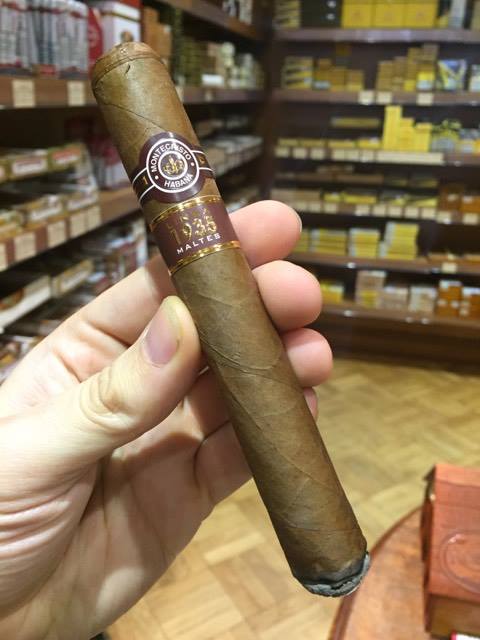 Some brown sugar sweetness toward the surface, but much leather, fresh earth and spice are further present to begin with. All in all, actually very similar to the 80th Anniversary blend – by all accounts, a good thing!
Once the first ash dropped, it exhibited very much the classic Monte profile; earth and cedar 2:1 respectively at the base, with a notable black pepper, some coffee aspects, and the faintest sweetness about the wrapper – which, unusually, seemed to intensify a little amidst the second third.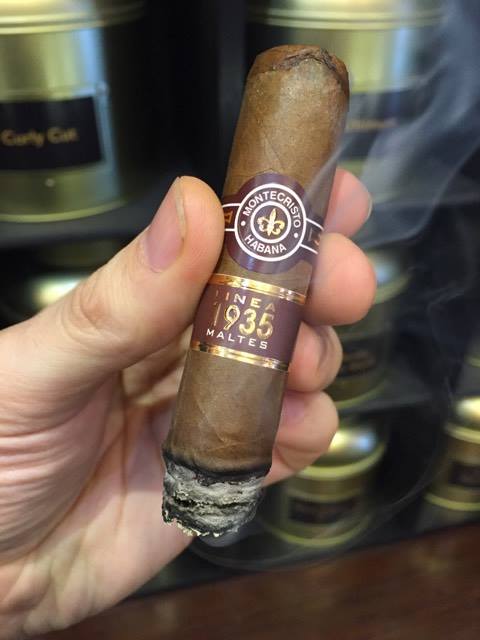 My favourite thing about this cigar was the absurdly long finish, especially considering that this is a new production. You really can mull over the flavours, and feel them evolve for quite some time before they dissipate on your palette. Certainly to be savoured.
Headed toward the end, that sweetness is barely detectable, but still in there, as the pepper begins to dominate, coming to a punchy, earthy, toasty finish. A truly outstanding new smoke, and the most impressed I've been by a young cigar in quite some time.
Appearance: 15/15
Consistency of draw: 24/25
Evenness of burn: 23/25
Taste and aroma: 33/35
Overall: 95/100
Reviewed by Nic Barker