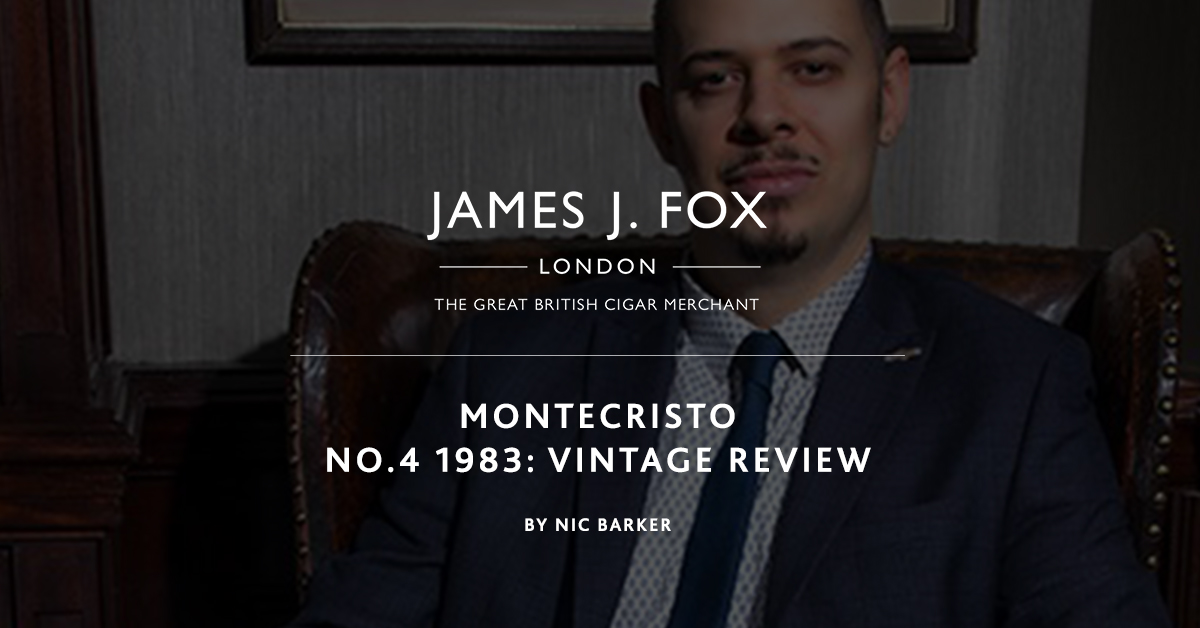 Length: 5 1/8"
Ring Gauge: 42
Vitola: Mareva
The classic Montecristo Petit Corona you (I hope) know and love, just completely reimagined in terms of taste and notes, thanks to some 36 years of age.
Modern Monte No.4s tend to be pepper-forward, a little tannic, with a relatively full woody, earthy, base, with that classic Cuban 'musty' taste ever-present. With substantial age, this smoke begins notably gentle, the pepperiness is still there, but rather muted, and is accompanied by a fresh mineral note, with only a spattering of saltiness occasionally present. The first third is unusually cool for a narrower stick, and the finish is long enough for you to feel the notes evolve on the palette for some 20-30 seconds between puffs.
Approaching halfway, the mineral tones are more pronounced, and now possess somewhat of a zesty accent with them. The peppery finish has also picked up, as a leathery undercurrent emerges.
Towards the end, the cigar intensifies to a warm, toasty crescendo, exhibiting more of the signature Montecristo 'black pepper' taste, though the mineral and leather notes are also very full at this point, providing a pleasant layering, and an added complexity to an already lovely smoke. Overall, I'd have to class this still as medium bodied, though it evolves greatly from start to finish, and is a fascinating smoke to compare to its current counterparts. Smooth, delicious, and certainly recommended.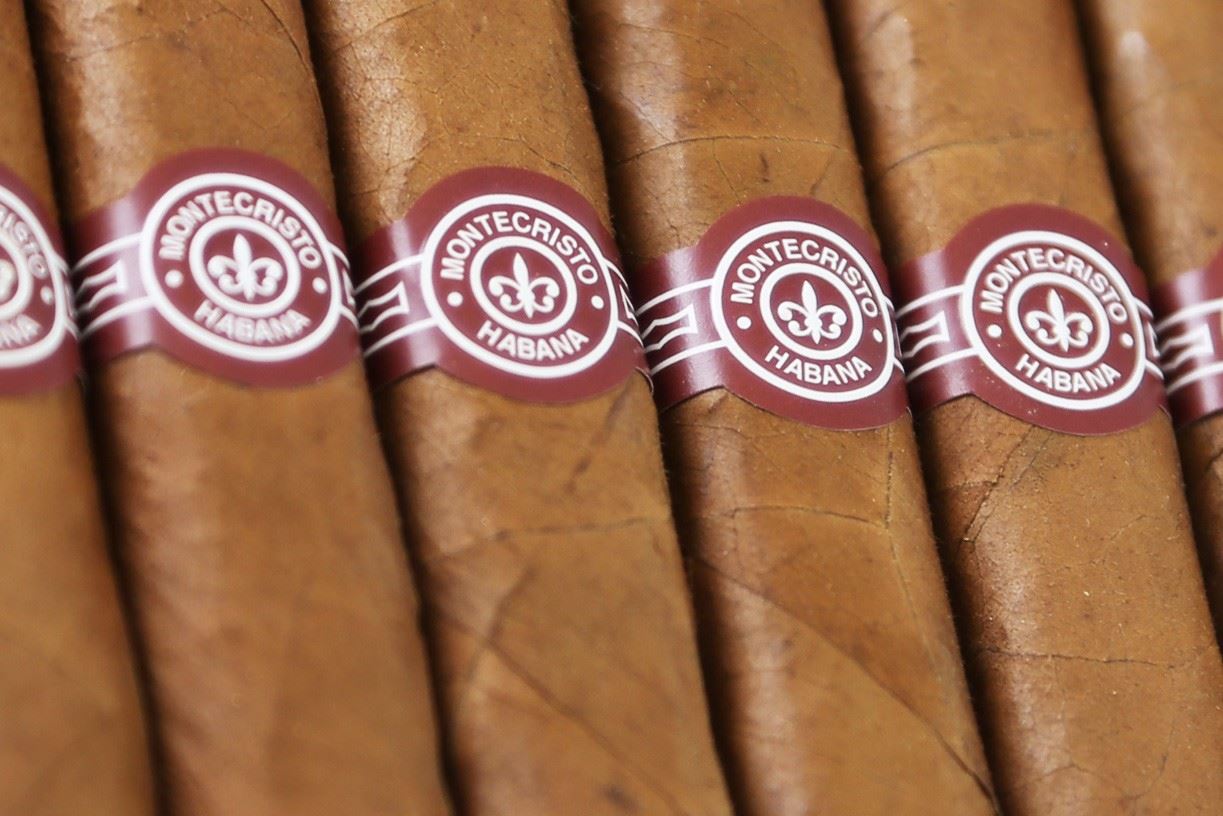 Appearance: 14/15
Evenness of Burn: 22/25
Consistency of Draw: 24/25
Taste and Aroma: 33/35
 Overall: 93/100
These are available in our No 19 St James Street Store only please visit the store or contact the store for further information.
Reviewed by Nic Barker