Of all the joys in life, one of the biggest is the multitude of flavours that humans have access to, including that enjoyed from cigars. From Cuban cigars to Nicaraguan cigars, to Dominican Republic cigars.
The average person has approximately 10,000 taste buds, which are replaced every 2 weeks, with the tongue also being split up into 5 flavours. Many scientists have debated over the detection of the basic tastes, but as it stands they are divided up into sweet, sour, bitter, salty and umami, which individual tastes will then fall into.
Everything from the sharp taste of a malt whisky to the woody, smooth smoke of a cigar is precisely divided into one of these categories.
Taking this into consideration, we thought it only suitable to celebrate some of the most joyous flavours we experience, and more importantly, which cigars to pair these luxurious flavours with to bring out the true flavours of the smoke, with a particular focus on nutty flavours.

Cigar flavours and pairings are all about personal taste and preference, and while there are many ways to describe cigar tastes, you'll often hear these descriptions: creamy, fruity, nutty, chocolatey or leathery. Growers in cigar strongholds like Cuba, Nicaragua and the Dominican Republic seek to create different flavour profiles through various fermentation processes, with each individual method bringing out elements of everything from cinnamon to coffee.
Nutty flavours are a prominent essence in many cigars. A variety of different nut-based flavours can be detected when smoking different cigars, and this is a strong favourite amongst cigar connoisseurs.
These specific flavours are usually divided up into categories, with cashew, almond, walnut and peanut being just four of this variety.
For an everyday cigar, the Villager Premium Sumatra has a toasty nut character with a smooth, yet zesty finish. The No 7 is a favourite for many people who enjoy the roasted flavours.  A cigar with a Maduro wrapper also results in a smooth, sweet yet nutty finish.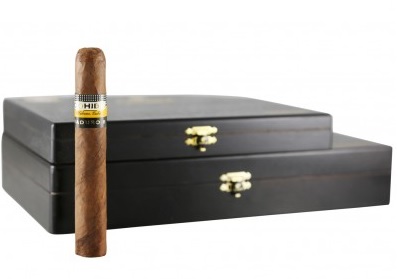 Bolivar cigars present a more distinctive, roasted nut taste and a smooth cream flavour also being present. While this is a cigar tailored for the more advanced cigar smoker, it is a great option for a rich, full-bodied and nutty smoke.
If you are a fan of a prominent nut taste, you can pair the smoke with a black tea with dashes of nut, as this will help bring out the nutty and woody flavours. Adding a touch of natural honey or maple syrup can create an even bigger flavour burst.
Chocolate-based drinks and foods can help to bring out a creamy flavour amongst the nutty profile, along with some earthiness. You can also add almond milk to help accentuate the creamier nutty notes in a richer cigar.
Coffee is also a superb partner as you can purchase a wide range of coffee which presents many nutty aromas. Ranging from a strong nutty flavour to a sweeter and softer coffee, this is the perfect drink to tailor to your taste buds. Look for similarities between the two tastes. For example, a sweet and mild cigar with a Connecticut wrapper will marry superbly with a similarly flavoured coffee, which is lighter and perhaps fruitier.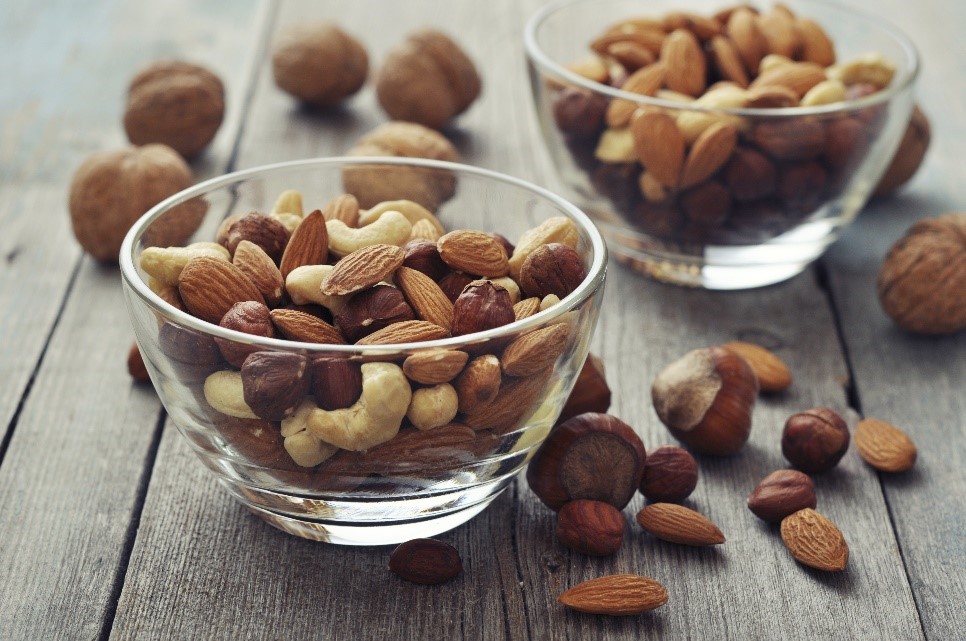 A medium bodied cigar with a nutty yet slightly peppery flavour, possibly wrapped with a Habano leaf will complement a medium roast or cocoa-based coffee, whereas a dark Maduro wrapper will synthesise with a full-bodied roast with more acidic qualities.
Some may recommend a crisp sparkling light wine such as a rosé to pair with a milder Dominican tobacco, as it's known for its favourable nutty flavours. When a cigar has rich pistachio notes, it can be preferable to add a sense of sweetness and effervescence to the smoke, as this brings out the creaminess of the tobacco.
There are so many different flavours to explore when it comes to cigars, however, it's just the case of finding the perfect one and the ideal combination for your palette.
If you would like to know further information about our range of cigars, don't hesitate to get in touch with our team.