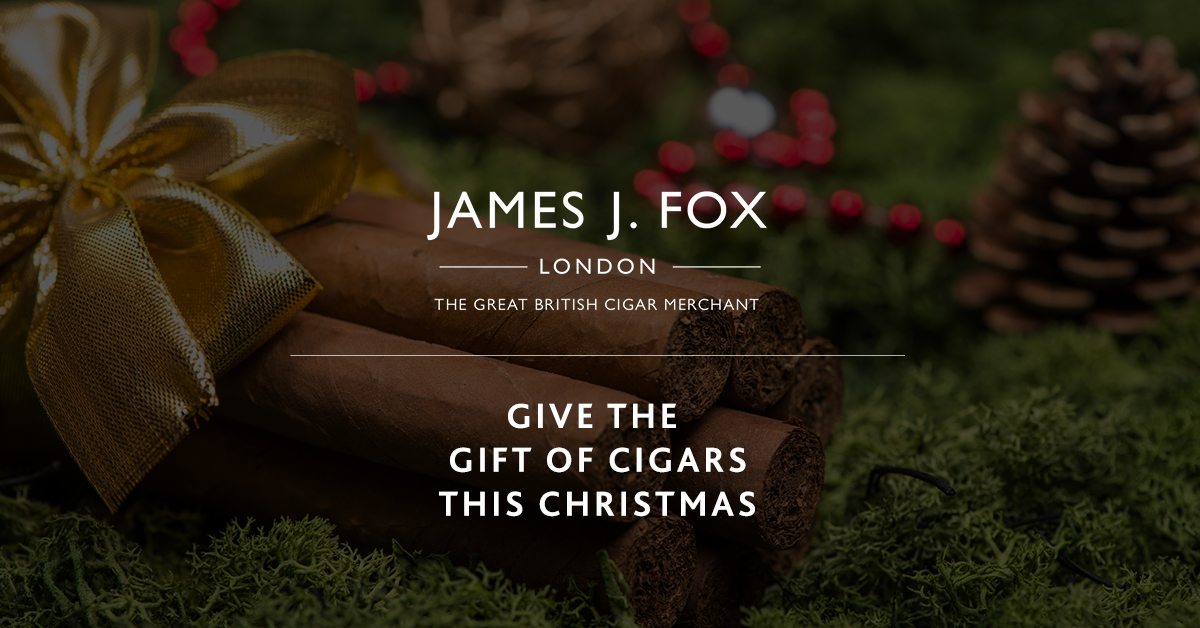 As Christmas steadily approaches, you may be at a loss as to what to get the special people in your life. This year, instead of a tie, cufflinks or a bottle of whiskey, why not give the gift of cigars? Whether the recipient is new to the world of fine cigar smoking or is a cigar aficionado, there is no greater gift this holiday season than the gift of a good smoke.
At JJ Fox, we supply a wide range of cigar brands and samplers perfect for Christmas. Here are some of our recommendations for great cigar gifts for the holidays:
James J Fox Christmas Hamper 2019
For the ultimate Christmas gift this year, the James J Fox Christmas Hamper is ideal for the cigar lover in your life. It includes a variety of products for the recipient to enjoy. First, the cigars. We have selected the classic Romeo Y Julieta Churchill, our in-house favourite, Partagas Serie D4, the Cohiba Medio Siglo and the always popular Montecristo No.4.
Along with the cigars we have included a slick Havana Club El Chico cigar ashtray, the book "Around the World in 80 Cigars", and a number of exclusive JJ Fox products including a cigar cutter, cigar tube, matches, stand, calendar and our new jet flame lighter. The hamper also includes our humipouch and a Boveda pack to keep the cigars fresh for up to three months.
And there's no forgetting our luxury, bespoke candle. Created in collaboration with Wick and Tallow Waxsmith, its scent is the perfect balance of tobacco, leather and cognac and can burn for up to 50 hours. Finally, the hamper also includes two Artisan du Chocolat Tobacco and Dark Colombian bars.
This hamper is truly fit for a cigar-smoking king. With exquisite cigars, cigar accessories and additional delights, it's certain to be a favourite gift this Christmas.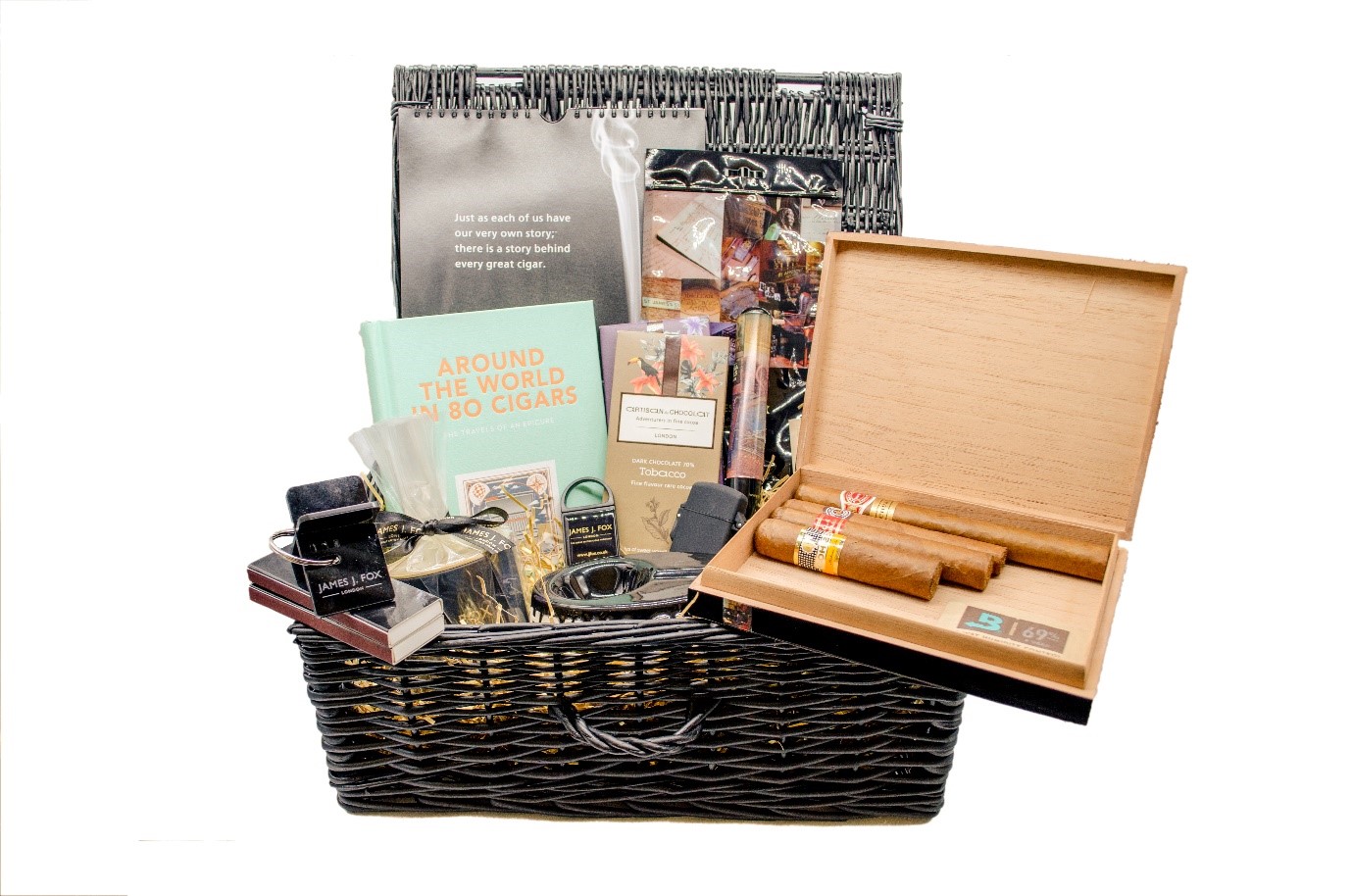 Romeo And Julieta Gift Sampler
Available exclusively through our website, the Romeo and Julieta Gift Sampler is packed with six wonderful cigars and two luxurious bars of chocolate. Included are two Romeo Y Julieta Petit Julietas, perfect for someone new to the world of cigar smoking with its short smoking time, and the Romeo Y Julieta Petit Corona, a nice, mellow cigar for everyone. Then there's the Short Churchill and the Petit Royale, along with a tobacco bar and a dark chocolate candied orange bar to pair with these medium-bodied cigars.
The perfect gift for the cigar lover in your life with a sweet tooth.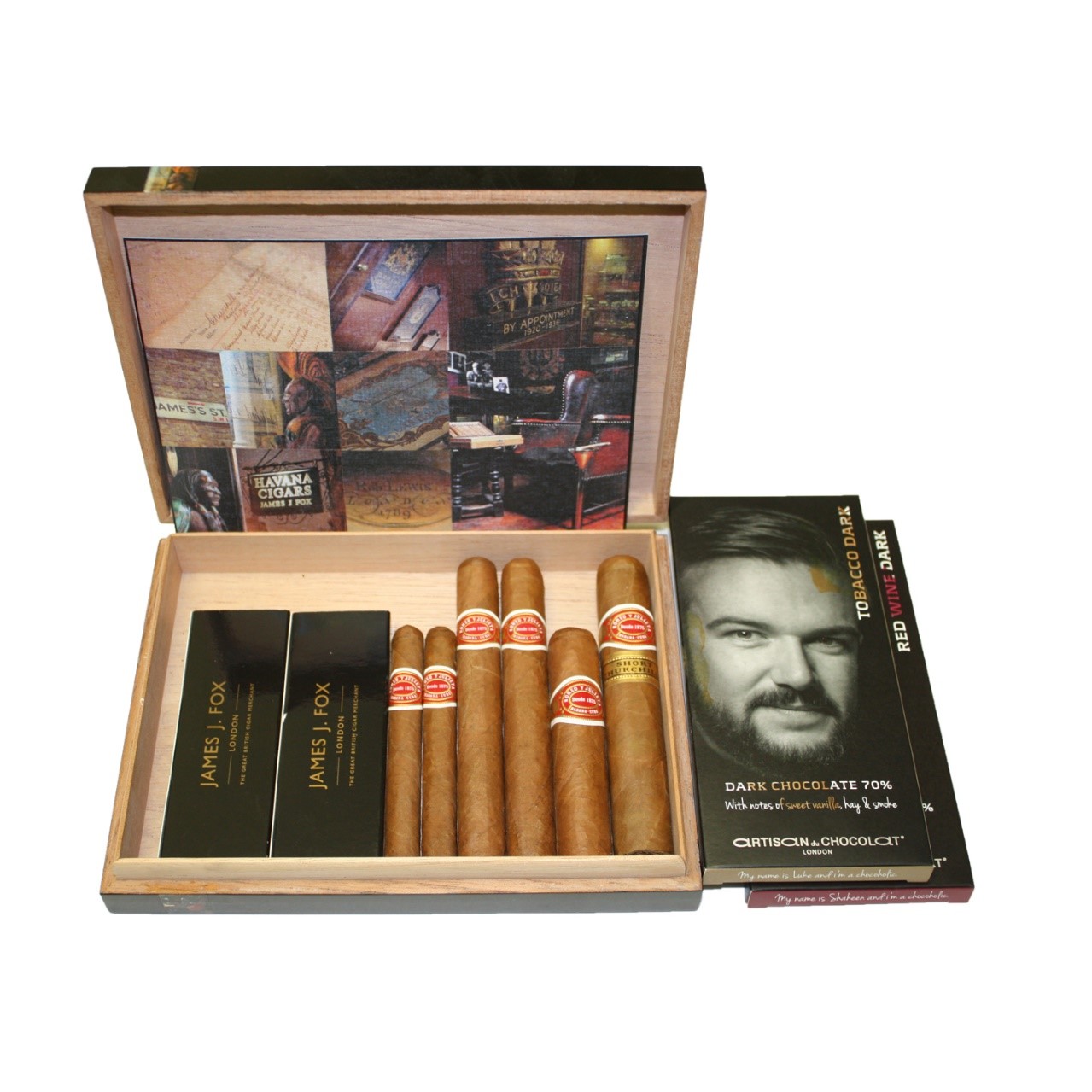 Trinidad Coloniales & Cutter Gift Box
If you're looking for an affordable gift this holiday season, then the Trinidad Coloniales & Cutter Gift Box could be the perfect gift this Christmas. Presented in a stylish gift box with a magnetic folding lid, this gift contains one Trinidad Coloniales and an EMS cutter. The cigar is a medium to full-bodied smoke with Trinidad flavours present: spicy wood, coffee and a pinch of honey and wet earth; a complete gift set that will undoubtedly delight any cigar aficionado this Christmas.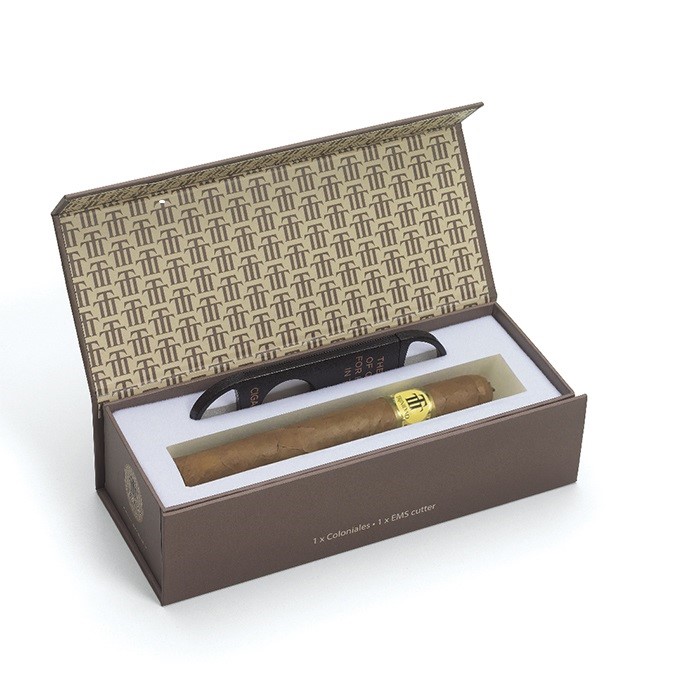 Joya Family Sampler
Samplers are the perfect cigar gift for any occasion. And our Joya Family Sampler is ideal for those wanting to sample the modern collection of Joya Red, Joya Black and Joya Cabinetta. This Nicaraguan brand is one of the country's biggest cigar brands, and this pack offers ones from the collection you need to try at least once.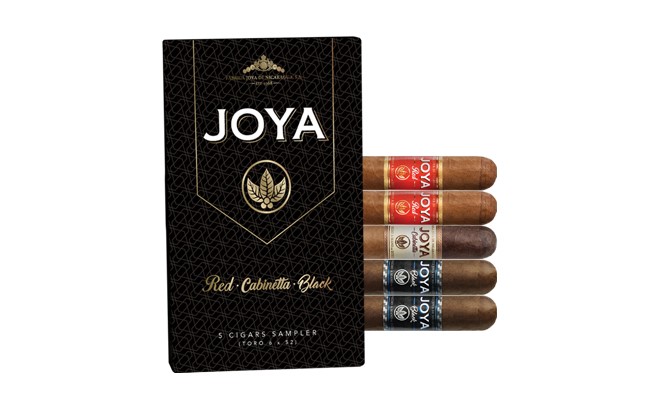 Best of Cohiba Cigars Sampler
Exclusive to the JJ Fox site, the Best of Cohiba Cigars Sampler contains one of each size, the Cohiba Siglo I, Cohiba Siglo II, Cohiba Robusto and Cohiba Maduro Secretos. For fans of the Cuban variety and their uniquely smooth, distinctive and highly specialised flavour, this sampler is a must.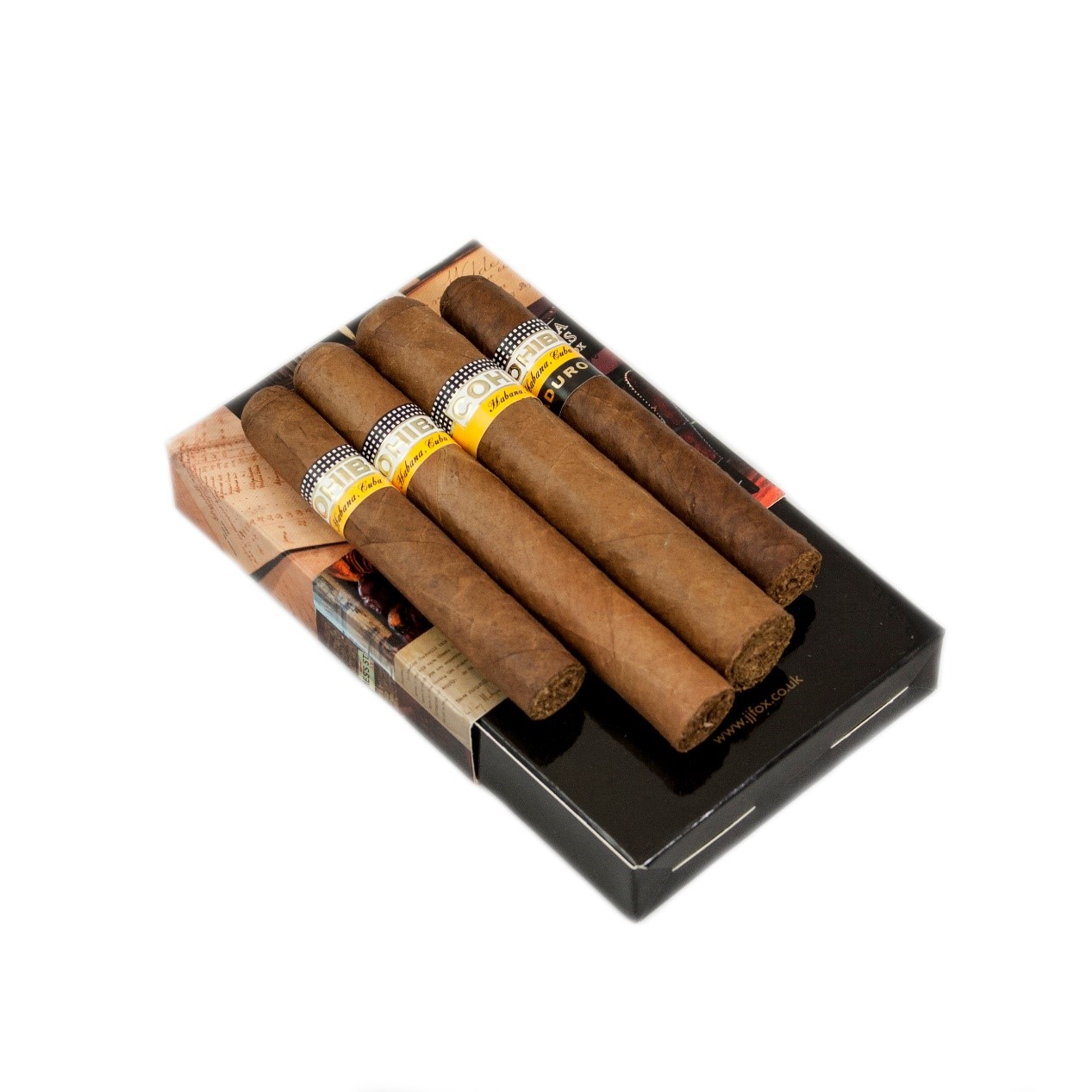 All-Star Sampler                                  
Finally, we have the All-Star Sampler. Exclusively from our website, this sampler includes a Montecristo No.4, Cohiba Siglo IV, Romeo Y Julieta Wide Churchill and Hoyo De Monterrey Epicure No.2. These four cigars are widely considered to be the most popular in the world, which is why we've put them all together in a wonderful sampler. This gift is sure to please any cigar smoker, from new or experienced. Let your cigar aficionado enjoy the timeless classics or allow a newcomer to the world of cigars to sample the very best.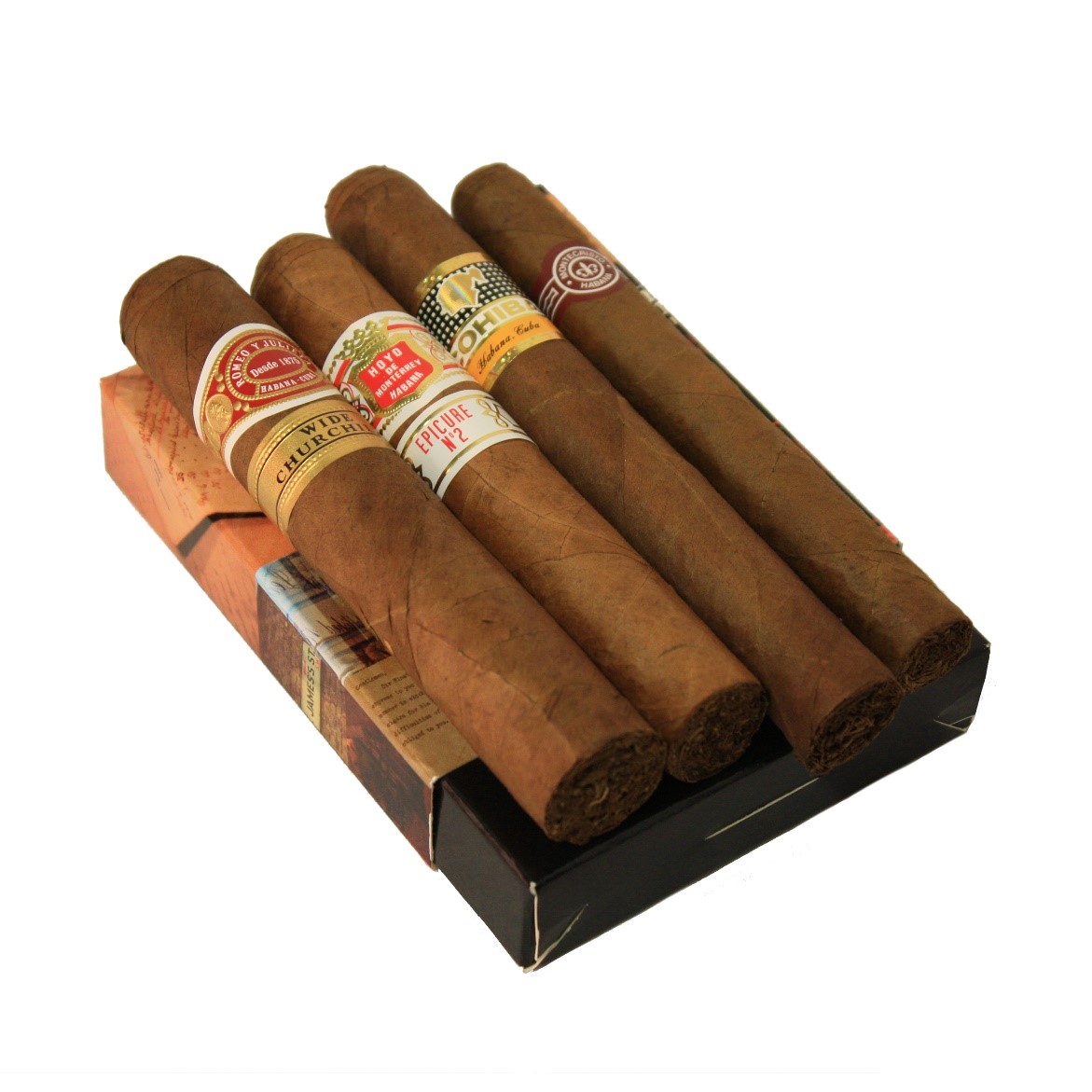 From everyone here at JJ Fox, we hope you have a wonderful Christmas and receive all the cigar gifts you're hoping for this year. You can purchase cigar gifts from us online or visit us in person at one of our London stores. For Cohiba Cigars UK, there is no better place than JJ Fox.