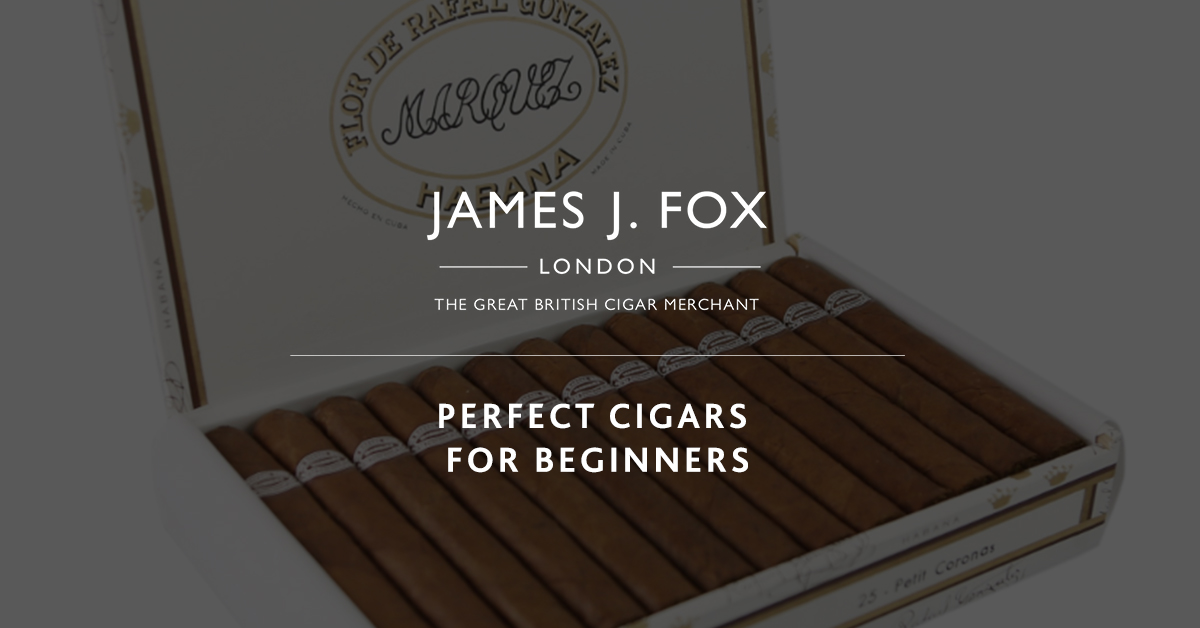 Joining the luxurious world of cigar smoking might seem intimidating to a complete newbie. Perhaps you've been fascinated by relatives and friends smoking cigars and you want to give them a go yourself, or maybe you're a cigarette smoker looking for a better way to get your tobacco fix. Cigars may seem complicated with so many brands and varieties to choose from and selecting a cigar that is too strong for a beginner may not be a pleasant experience.
With that in mind, here is a selection of cigars that are perfect for a person who is entirely new to the wonderful world of cigars:
Rafael Gonzalez Perla
The Rafael Gonzalez Perla is a delightfully light smoke, ideal for those who still want to experience taste without overpowering strength. It contains black pepper notes and eases you into a mild leathery finish, with an overall gentle underlying earthy quality throughout. Its relatively short smoking time is perfect for someone just starting out.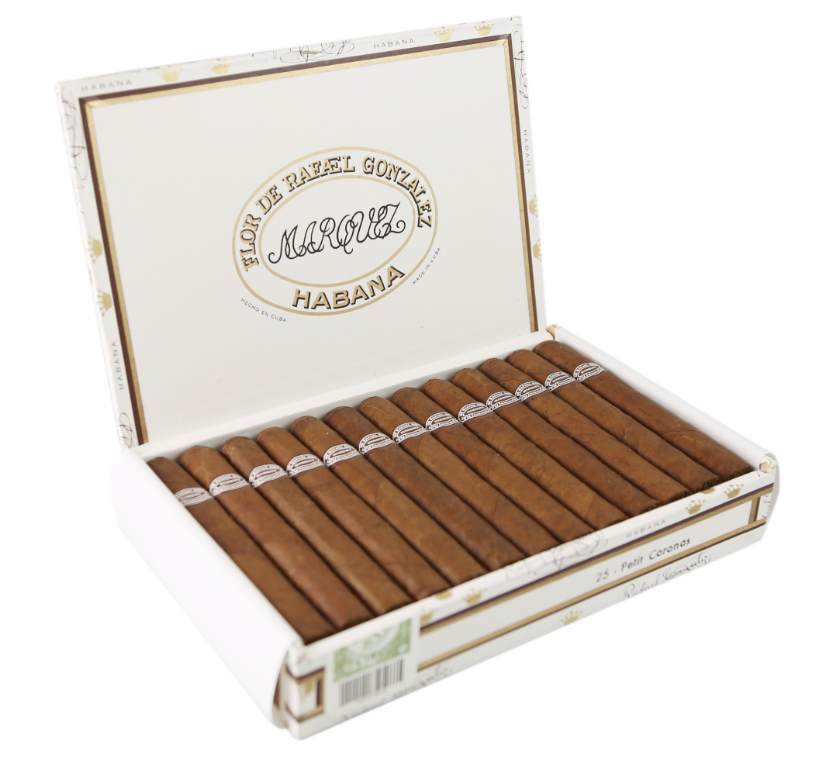 El Rey Del Mundo Demi Tasse
This small, pleasant smoke is ideal for a newcomer to the world of cigars. With less than a 20 minute smoking time and a very mild strength, the El Rey Del Mundo Demi Tasse has plenty of leather and pepper throughout, yet still incredibly light and easy-going so as not to overwhelm someone not accustomed to the strength of a cigar.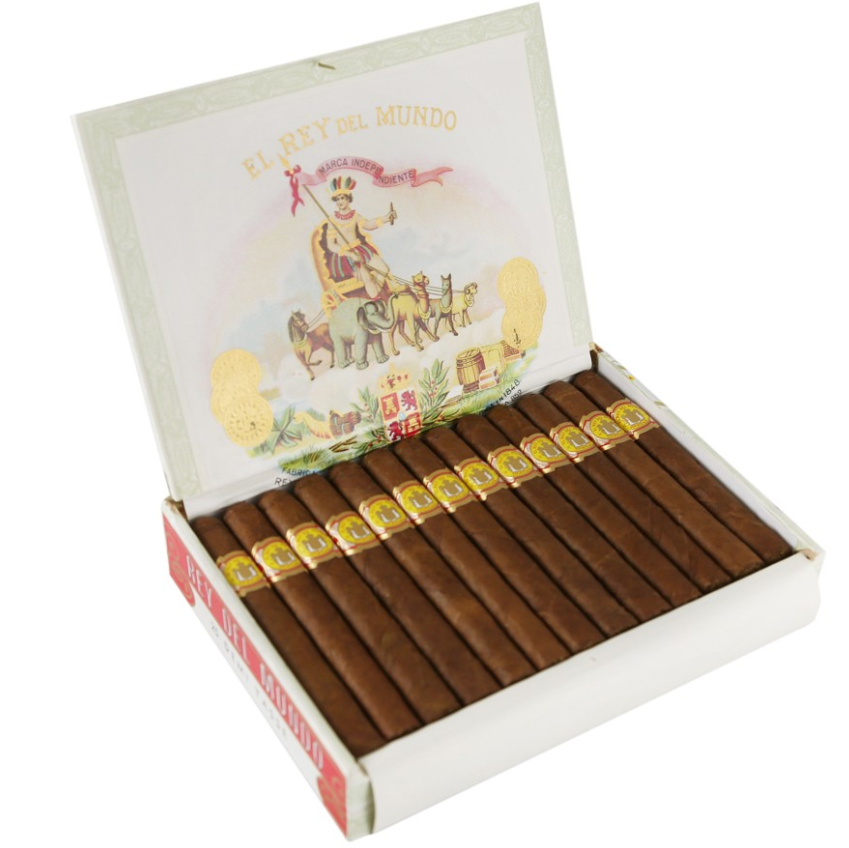 Trinidad Reyes
This exquisite, small smoke was first introduced in 2003 and is remarkably well balanced with intense flavour. With the peppery quality of a Montecristo and the same earthy notes as the Cohiba Siglo range, the Trinidad Reyes is lighter bodied than both, making it the best of both worlds. It's a great little smoke and perfect for a beginner.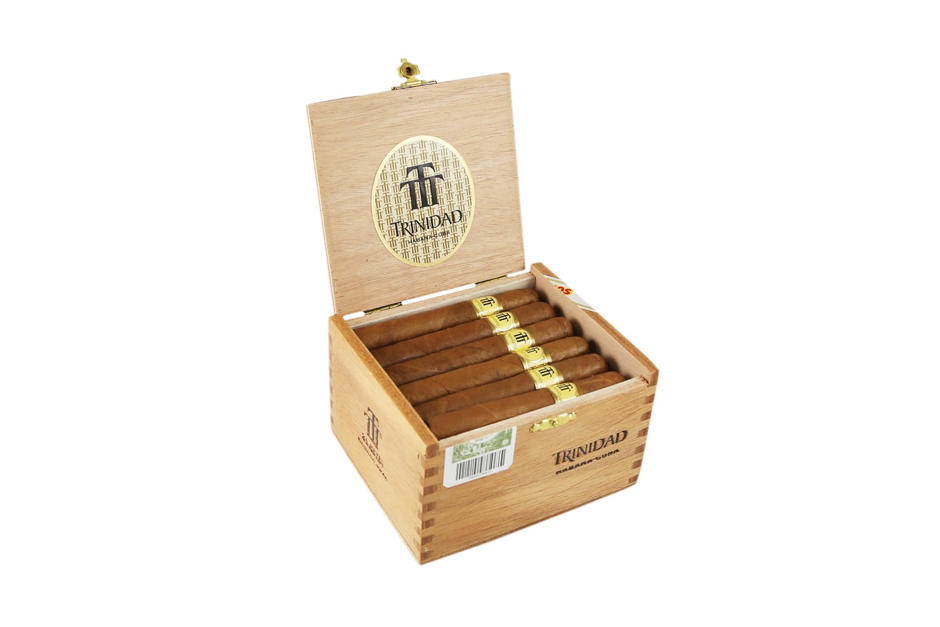 H Upmann Corona Major
This delicate smoke has been in production since 1937, making it an incredibly safe bet for a reliable, light-bodied cigar. The H Upmann Corona Major has a cool draw and gentle flavours, perfect for both a beginner and a cigar aficionado that prefers a lighter smoke. With a subtle pepper finish to round off this smoke, it's sure to delight the most inexperienced cigar smoker out there.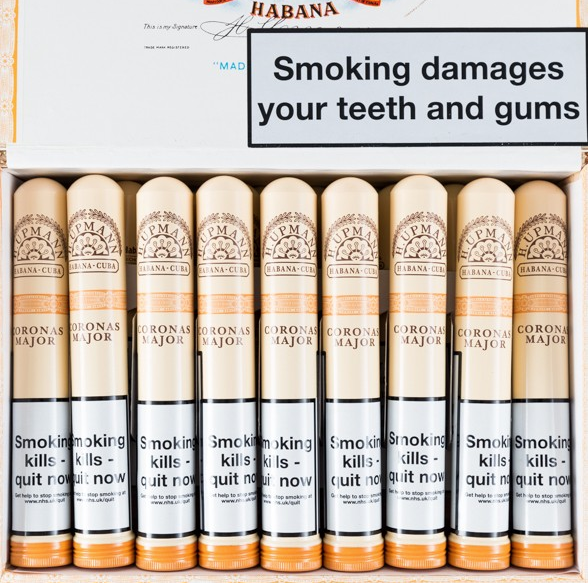 Romeo Y Julieta Petit Julietas
This tasty miniature smoke has less than a 20-minute smoking time and brings an impressive amount of flavour, but without the strength that more experienced cigar aficionados are accustomed to. Not at all intense but still with a delectable flavour, the Romeo Y Julieta Petit Julietas is the ideal smoke to have with a quick drink or while on the move.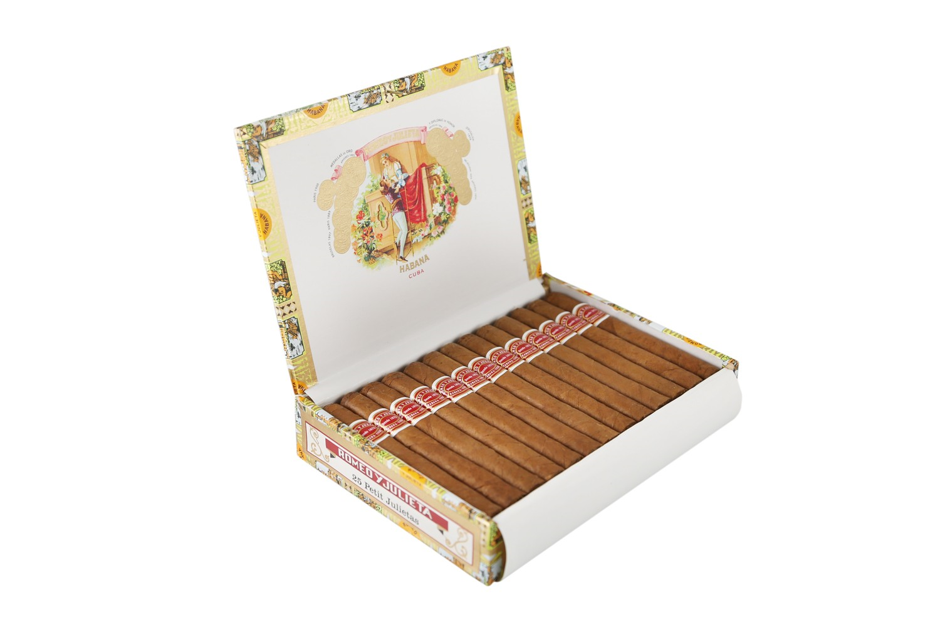 Hoyo De Monterrey Petit Robustos
Quick, cool and mild, the Hoyo De Monterrey Petit Robustos is the perfect introduction to the cigar-smoking beginner. The leather tones in its profile and the delicious toasty finish ensure that you are satisfied throughout, without feeling overwhelmed by intense strength.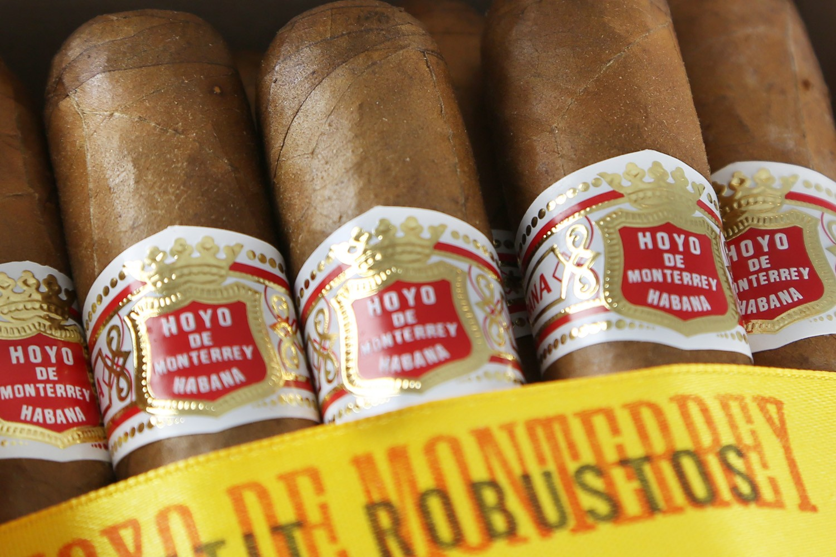 James J. Fox Starter Set
For those wanting to sample a range of cigars perfect for beginners, at JJ Fox we have our very own starter sampler. The James F. Fox Starter Set is exclusively available online and contains three light-bodied, Cuban cigars to get you started. It also includes both a cutter and a lighter, making it truly a wonderful gift for an absolute beginner, or even a fantastic purchase for yourself.
The cigars included are the Trinidad Reyes, H. Upmann Half Corona and a Hoyo De Monterrey Petit Robusto, all ideal for someone taking their first step into a cigar aficionado's world.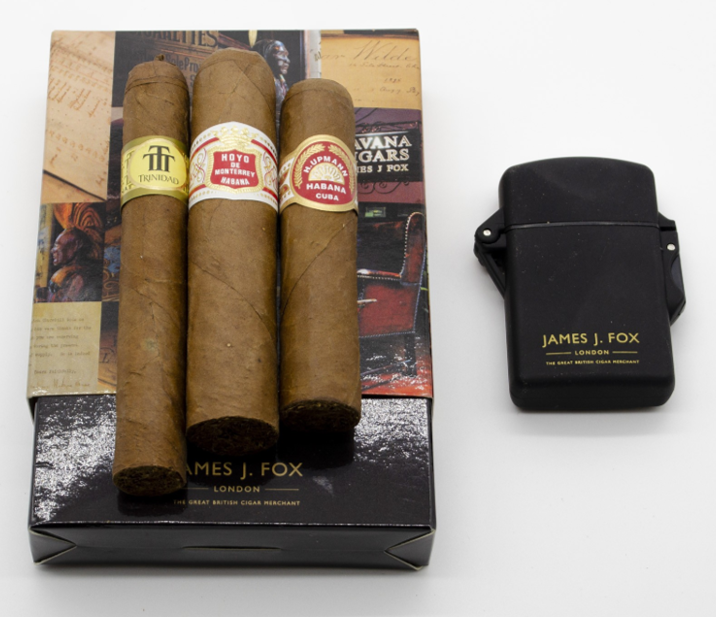 We hope that we have inspired you to purchase your first cigar and take your first step into the luxurious world of cigar smoking. At JJ Fox, we provide an extensive range of cigars for both the beginner and the experienced aficionado. Our cigars can be ordered online through our website, or if you prefer you can pay us a visit in one of our London stores. We would be more than happy to make personal recommendations in store, so if you're uncertain of how to begin, come down to see us and one of our in-store experts would be glad to help you with the first step on your cigar journey.
If you're looking for Montecristo cigars, Cuban cigars or Cohiba cigars, JJ Fox has an extensive range for you to choose from. Contact us today for more information.