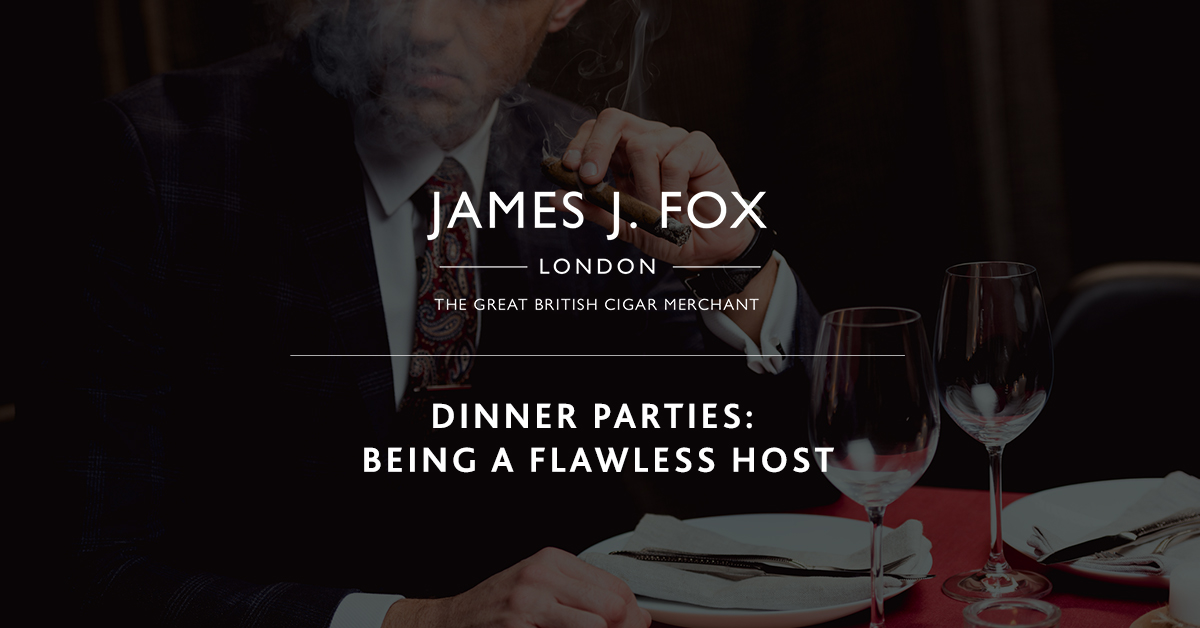 When planning to host a dinner party, there is a lot more to consider than you might realise. Aside from the obvious planning and preparation of a delicious meal, there is also the guest list, music, dress code, drinks, table setting and various other essential elements to take into consideration.
Dinner parties are a fantastic reason to invite round your closest friends, or even to schmooze those important connections, and when done right, they are a wonderful time for all involved. Your role as the host is paramount, and the responsibility of ensuring the evening runs smoothly is solely on your shoulders – or you and your partner if it is a joint affair. So, here's our guideline to being a flawless dinner party host.
Guestlist
First things first, who is on your guest list for the evening? Even if you have a plethora of friends and acquaintances you could fill your house with, this is better left for a more casual event like a birthday party. Trying to cater to dozens of people with a three-course meal will involve a much more complicated table plan and more overwhelming preparations.
Stick to around seven guests maximum and try to envision how the guests might get along if they won't all be familiar with each other. You should be aware of any prospective clashing personalities and perhaps trim down the guest list accordingly.
Food
The food is the crux of a dinner party and the part that requires the most prep and planning. Three-courses is plenty, don't try to go overboard with a five-course dinner. Certainly make sure the meal you're serving is something you've tried and tested previously, and not a brand-new recipe you have no idea whether or not you can prepare well. Perhaps run a trial of the menu with your partner a week before so they can assess the suitability of your chosen meals.
When inviting your guests, ensure you find out about any dietary requirements so you may prepare accordingly. This includes the likes of vegans and vegetarians, or any gluten/dairy intolerance or allergies. Once this has been established, you can select a suitable dish for each course, along with any modifications needed for individual guests.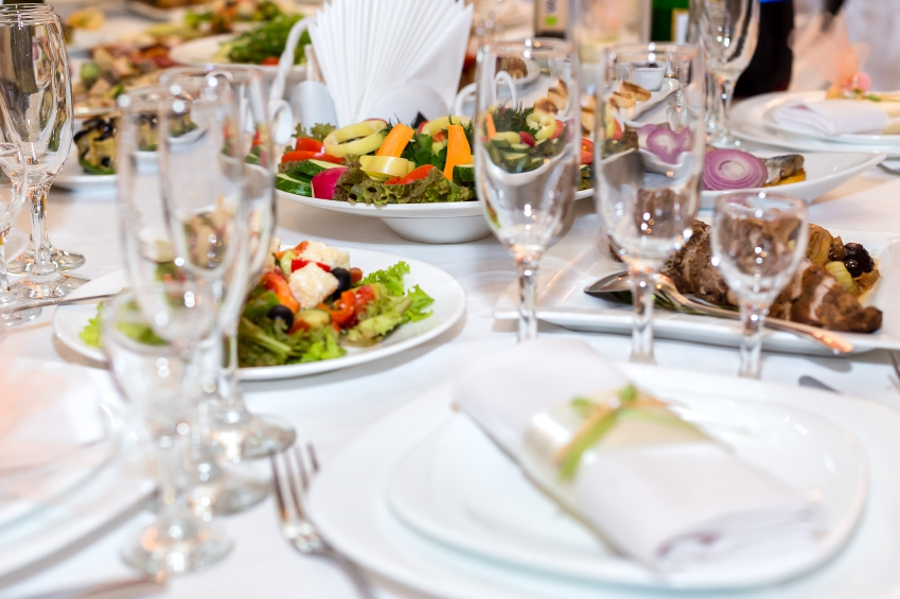 Drink
Wine is the preferred drink at a dinner party, and you should offer both red and white. Certain wines might be better suited to certain meats or fish, but this should not be mandated upon your guests, they should have the option. A non-alcoholic option should also be available for any guests who don't drink.
A drink on arrival is a must, something fizzy like champagne or a cocktail (or mocktail). And perhaps a drink of whiskey for the end of the meal, or a fresh pot of coffee.
Music
Prepare a music playlist in advance, what you select will depend on the kind of atmosphere you want to create. Some music services, such as Spotify, will have pre-made dinner party playlists that can be helpful if you perhaps are not a connoisseur of music.
Ambience
To create the right kind of dinner party atmosphere, dim the lights and light a few candles. A table centrepiece or a table runner can also serve as impressive décor to add to the evening. If weather permits, dining outside can be an excellent way to shake up the night, provided you have plenty of atmosphere-enhancing outdoor lighting.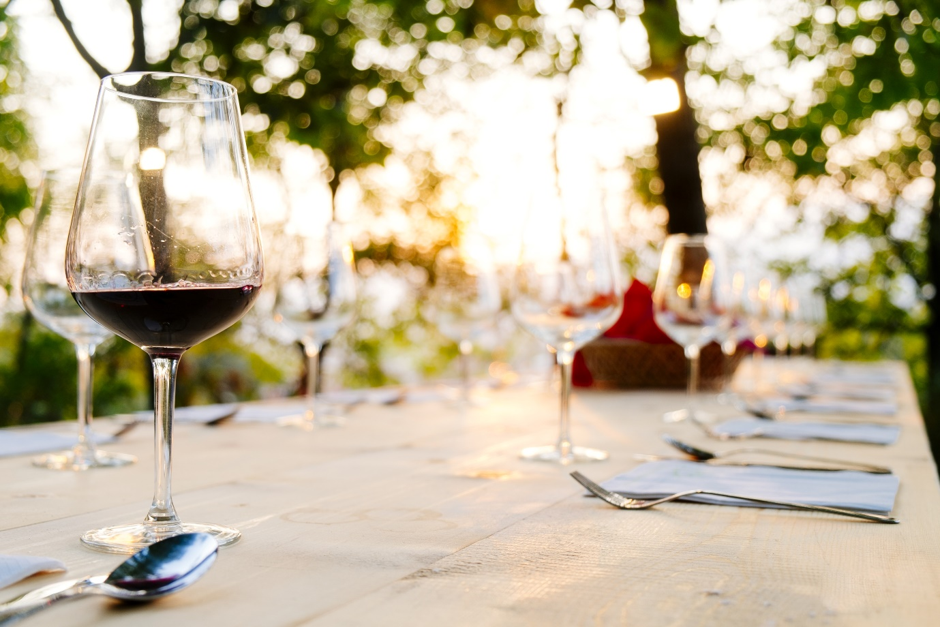 Timeline for Preparation
Perhaps the most challenging aspect of planning a dinner party is knowing when everything needs to be done; there's so much to remember, and it can be easy to leave something off your list. Here is a breakdown of the general timeline for preparing for a dinner party:
Two Weeks to Go
Decide on the guest list.
Check you have enough appropriate dishes and glassware for serving.
Send out the invitations.
Decide on the atmosphere you want to create.
Make a list of what you're going to need.
One Week to Go
Chase after invite responses if still needed.
Check about guest dietary restrictions.
Plan the menu.
Think about how you're going to serve, including any garnish needed.
Pick up candles or any other pieces of decoration.
Two Days to Go
Pick up the ingredients for your menu.
Purchase the wine and any other beverages – don't forget a corkscrew.
Fill up any ice trays if you're making cocktails.
Tidy/clean the house if necessary.
Find a playlist (or make one) for the evening.
 The Day of the Dinner Party
Prep parts of the meal– fill small bowls with the ingredients you need for cooking, to speed up the process, and put them in the fridge.
If marinating any meats, do so at this point.
You can prepare parts of a meal to save time, like making the salad in a large bowl to dish out into individual bowls when guests arrive.
If making a cold dessert, prepare and put in the fridge for later (or make it the day before if it requires a long chill time).
Set up your table and décor – candles, glasses, place cards and linens.
Two Hours Before Guests Arrive
Arrange the ingredients you need on the counter, ready any pots and pans needed for cooking.
Prepare nibbles for guests' arrival and have them waiting on a table.
Have a chilled bottle and glasses laid out and ready.
Get dressed for the dinner party – stick to the dress code laid out in your invitations.
Light candles and put on music.
Once your guests have arrived, and everyone has a drink in hand, you can begin the party. Dip in and out periodically to check on your food but don't forget to enjoy yourself as well – this is your night after all.
Finally, why not finish off a perfect evening with cigars all round? You and your guests can retire from the dining room into a comfy lounge for a coffee or whiskey and a delectable smoke. At JJ Fox, we supply a wide range of cigars, including Cuban cigars and Churchills. You can browse our range on our website or come see us in one of our London stores.