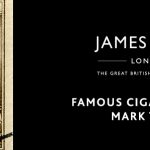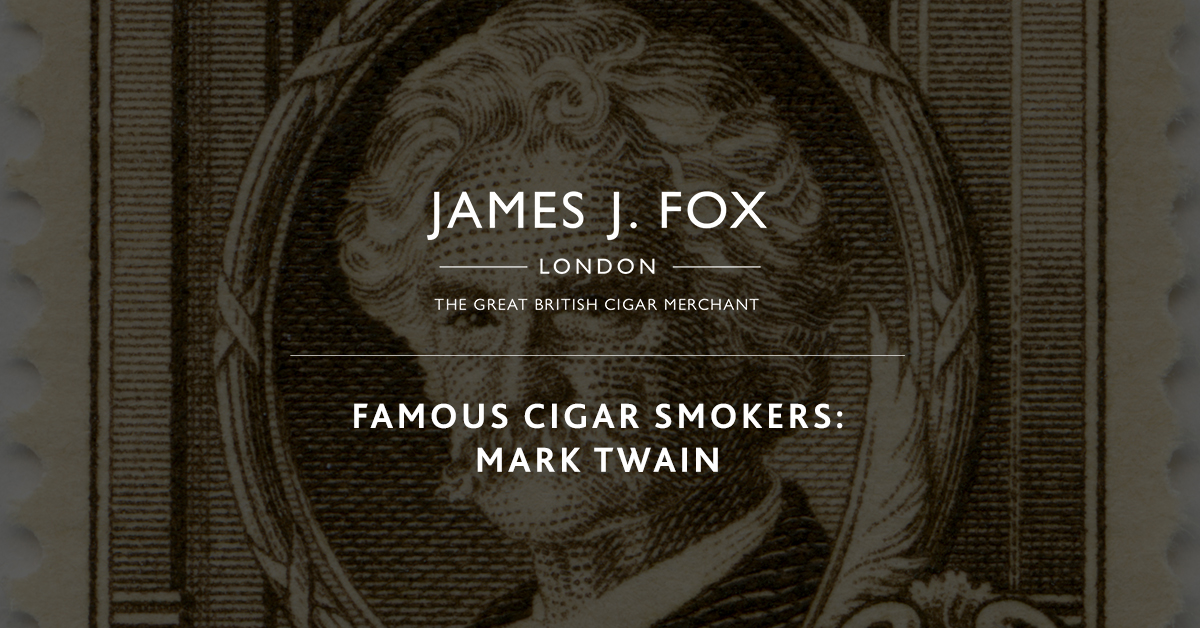 Samuel Langhorne Clemens – better known by his pseudonym Mark Twain – was an American writer, humourist and entrepreneur who William Faulkner once called "the father of American literature". He is best known for his works
The Adventures of Tom Sawyer
(1876) and its sequel
The Adventures of Huckleberry Finn
(1855). Twain became a popular public figure and one of America's most beloved writers. He was also a known lover of cigars, with an estimated smoking habit of 22 cigars a day; he was once quoted as saying: "If smoking is not allowed in heaven, I shall not go".
Early Life                                              
Born in 1835 in Florida, Missouri, Twain was the sixth of seven children and only one of three to survive childhood. When he was four, his family moved to Hannibal, Missouri, and it is in this port town on the Mississippi River that Twain drew his inspiration for the fictional town of St. Petersburg in
The Adventures of Tom Sawyer
and the
Adventures of Huckleberry Finn
. Slavery was still legal in Missouri at the time, and this became a theme in these works; many real-life instances he witnessed growing up would form characters and plot points. Twain left school after the fifth grade to become a printer's apprentice, before becoming a typesetter in 1851, contributing articles and sketches to the Hannibal Journal, a newspaper owned by his brother. It was while acting as substitute editor for his brother while he was out of town in 1852 that he first used a pseudonym – W. Epaminondas Adrastus Perkins – and more followed until he adopted the pen name, Mark Twain. At 18 he left Hannibal to work as a printer in New York City, Philadelphia, St. Louis, and Cincinnati, joining the newly formed International Typographical Union. He educated himself in public libraries in the evenings, finding broader information than at a conventional school. From his travels, he gained a broader perspective, and he began to write, but not yet with any firm literary intentions.
Writing
In 1857, he booked passage on a steamboat, intending to find his fortune in South America, but instead persuaded an accomplished riverboat captain, Horace Bixby, to take him on as an apprentice. Twain studied the Mississippi River and the operation of a riverboat under Bixby, eventually earning a riverboat pilot licence in 1859. Twain would bring his years on the river to a halt just two years after obtaining his license, for fear of being recruited as a Union gunboat pilot in the Civil War. Twain would recall his experience avoiding fighting with some fictional embellishments in
The Private History of the Campaign that Failed
(1885), citing his reason for desertion on the grounds he was not made for soldiering. Twain worked as a reporter and continued to publish works in papers. He had great success with the story
Jim Smiley and His Jumping Frog
, which was published in the New York Saturday Press in November 1865 and was reprinted throughout the country. He also wrote an account of a trip he took to Europe and the Holy Land called
The Innocents Abroad
(1869) which was a great success.
The Gilded Age
was his first attempt at a novel, and this experience led him to begin writing
Tom Sayer
, with his reminiscences about his days as a riverboat pilot.
Tom Sawyer
was incredibly popular and sold well from its first publication; in fact, it has never been out of print since 1876. In 1876 he began writing what he called "Huck Finn's Autobiography". The character Huck appeared in
Tom Sawyer,
and Twain decided he had his own story to tell. It would not be published until 1885, as Twain turned his attention to other projects only to keep returning time and time again to continue with the manuscript. After a few more publications and founding his own publishing company, Twain began writing more Tom and Huck sequels, but none would rival
Adventures of Huckleberry Finn
.
Later Life and Death
Twain became riddled with money troubles, his publishing company floundered, and he was going deep into debt. In 1891 he and his family moved to Europe where they could live more cheaply, and Twain declared bankruptcy. While touring the world giving lectures, he came to learn of his daughter's demise to spinal meningitis. A cure for his grief saw him throw himself into his work and the money he obtained from these published works, as well as his touring lectures, allowed him to pay off his debts. After the death of his wife, Twain took solace in his role as a surrogate grandfather to a club of girls he formed in 1906 called the Angel Fish and Aquarium Club; he corresponded with them frequently. He died on 21st April 1910 of a heart attack in Redding, Connecticut. His last piece of writing was the short humorous sketch,
Etiquette for the Afterlife: Advice to Paine
, first published in full in 1995. Strangely enough, his death came just one day after Halley's Comet's closest approach to Earth, which is noteworthy as he was born shortly after an appearance of the comet, and he predicted he would "go out with it".
Mark Twain and Cigars
Twain began smoking cigars just aged eight, and states he started with 100 cigars a month, increasing the number to 200 by the time he was twenty and then 300 by thirty. Tobacco was grown in Missouri in the 1840s, so cigars were cheap. Twain's father's friend owned a tobacco factory and sold a cigar brand cheaply in a small shop in their village known as "Garth's damnedest". "No one can tell me what is a good cigar for me," Twain wrote in
Concerning Tobacco
in the early 1890s. It was claimed he had a taste for cheap cigars that other men scorned, and that visitors would bring their own cigars into his house. A New York World reporter was said to be mystified during an interview with Twain in 1902 as he smoked a "long, black, deadly-looking" cigar. Twain was also said to be happy with any cigar as long as it wasn't a Havana.
At JJ Fox, we supply a wide range of
cigars
from many different brands. So if you enjoy many different kinds of cigars like Mark Twain, you can visit our
cigar shop in London
to sample a taste of what we have in stock in our cigar lounge.