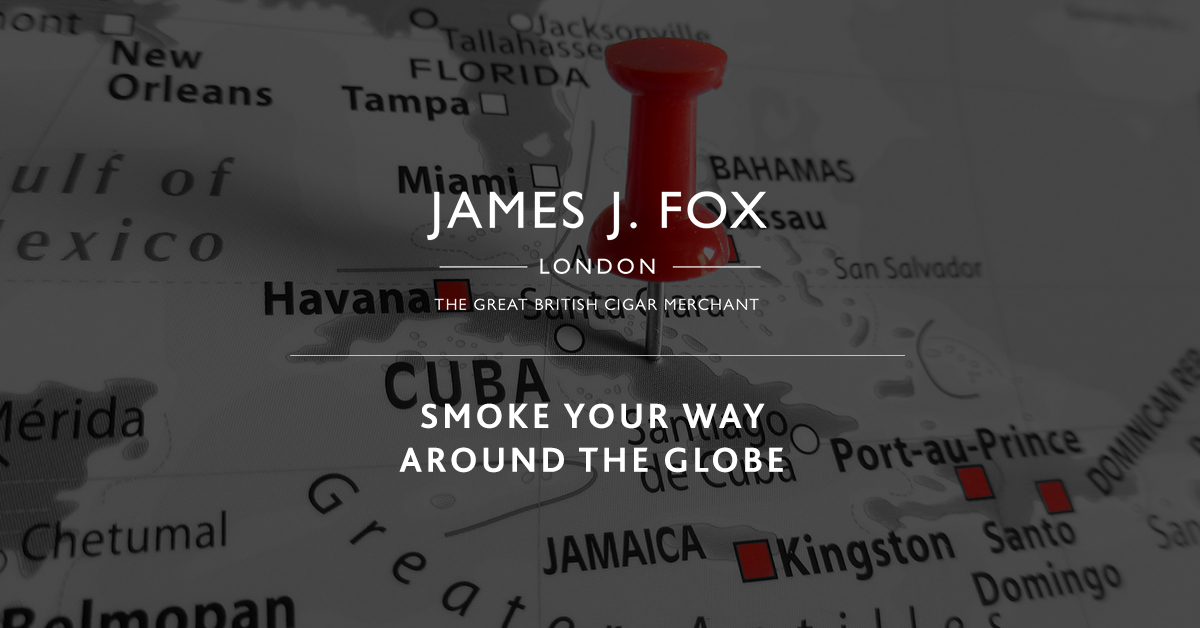 When it comes to cigars, you no doubt have your personal favourites. Whether it's the reliable Montecristo No.4 or the exquisite Cohiba Esplendidos, everyone has their own tastes and preferences when it comes to the cigar.
However, that doesn't mean you should be closed off to trying new things, especially when it comes to cigars. To enter the realm of the cigar aficionado, you should sample a wide range from across the globe to earn a sophisticated taste palette. You never know, you could discover a brand that becomes your new favourite.
With that in mind, we're going to be taking a look at the different cigars from countries across the globe that you can purchase from JJ Fox. Your global smoking journey starts right here.
Cuba
Cuba is perhaps the country most synonymous with cigars. First brought back to the West in the 15th Century, Cuban cigars are one of the primary economic resources in Cuba. They are famed for their superb quality, often considered to be the best in the world.
One such brand of Cuban cigar is the Cohiba, perhaps the best known, and was said to have been made specifically for Fidel Castro. They are available from JJ Fox along with the Romeo Y Julieta, Hoyo de Monterrey, Montecristo and Partagas.
Cuban cigars are truly works of art. Each is meticulously hand-rolled and goes through over 200 stages before it's ready to smoke. Cigar rollers in Cuba are known as a "Torcedor", and it is a much respected profession in Cuba.
As the industry in Cuba is so regulated, you can be guaranteed flawless quality cigars made from 100% Cuban tobacco. They are ideal for experienced smokers due to their full-bodied toke and strong taste.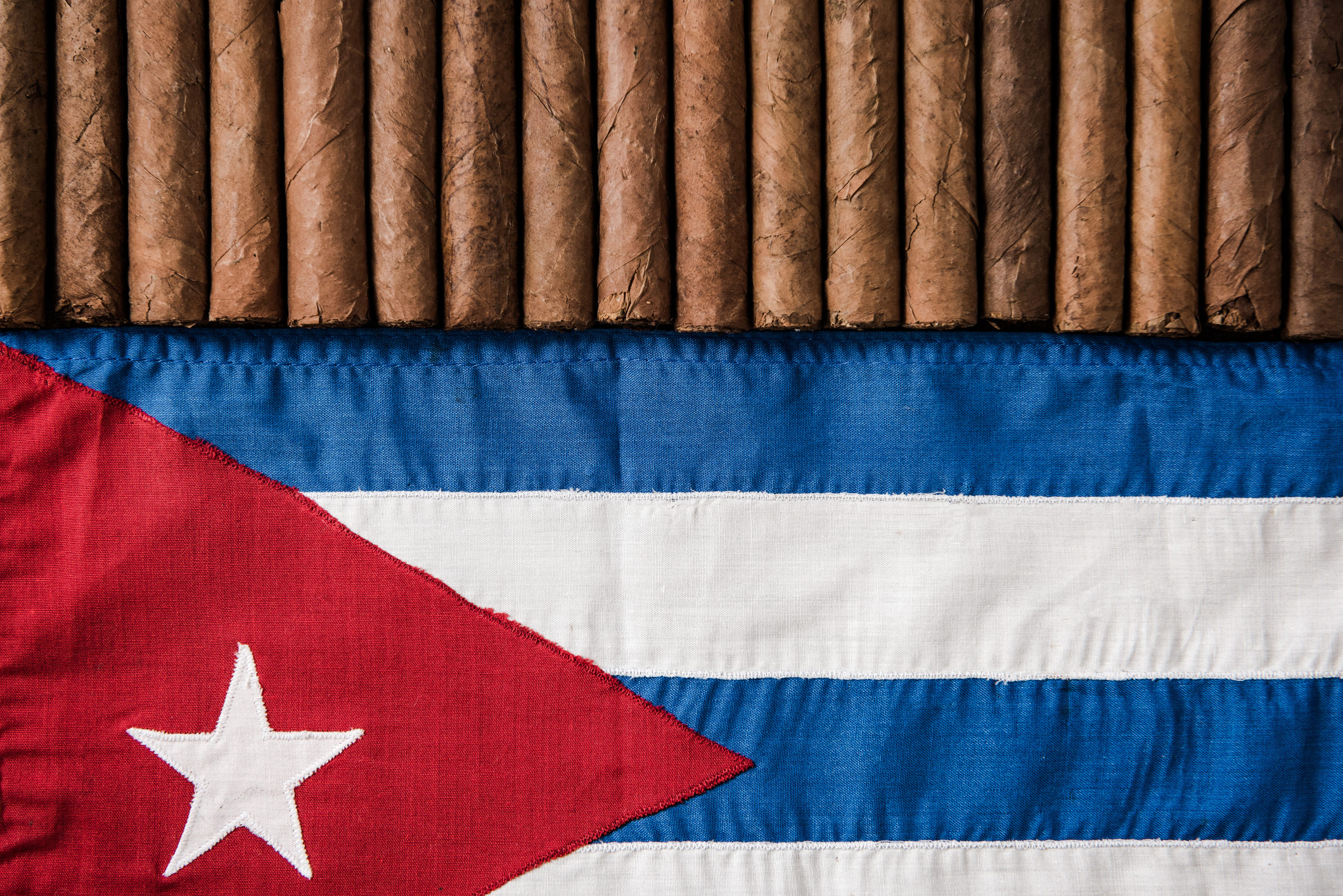 Dominican Republic
Close to Cuba is the Dominican Republic, where tobacco grows natively but also hosts a number of Cuban strain plantations. The country already had cigars as one of its primary exports, but following the US's embargo on Cuba, the Dominican Republic picked up Cuba's sales, and many Cuban farmers relocated there to avoid the problems with America.
Some would argue that despite their closeness in proximity and shared climate, only Cuba's specific micro-climate can create the ultimate cigar. But the Dominican Republic boasts similar heights of quality and luxury from their own cigars.
Ashton, La Arturo, Macanudo and Montecristo all make use of Dominican tobacco to craft fine cigars. Cigars are a part of the Dominican Republic's heritage, and they are famous for mild-bodied cigars with superb flavour, great for both new smokers and experienced connoisseurs.
At JJ Fox, our collection includes leading Dominican brands such as Davidoff cigars.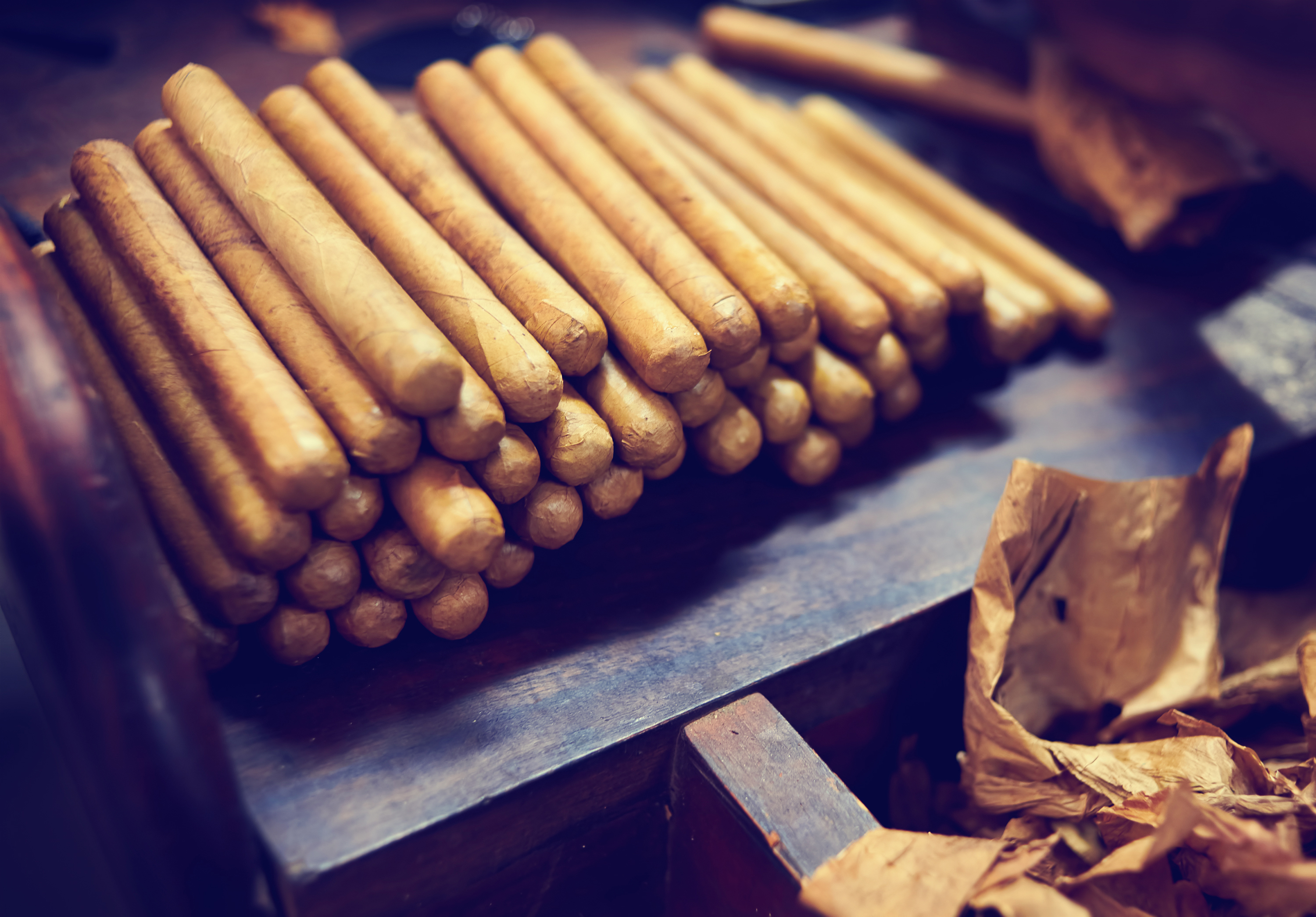 Italy
This Mediterranean land is not the first country you may think of when it comes to cigars, but Italy has an interesting history of tobacco growing and cigar rolling that has given the world an incredible smoking experience: the Tuscan cigar.
The Tuscan (or Toscano) came about entirely by accident. In 1815 a summer rainstorm drenched a bale of tobacco in a tobacco factory that had been drying out in the open. Rather than dispose of it, the owner dried it out, and the tobacco fermented. He sold these cigars cheaply but was amazed to find they were a huge hit, and these "damaged" cigars became what we know to be the Tuscan cigar today.
They are known for their strength, sweetness and flavour, and at JJ Fox we stock three varieties, the Toscanello Rosso, the Toscano Antico and the Toscanello. They are unique in that they do not need to be stored in a humidor, as they don't dry out or crack, making them an attractive asset.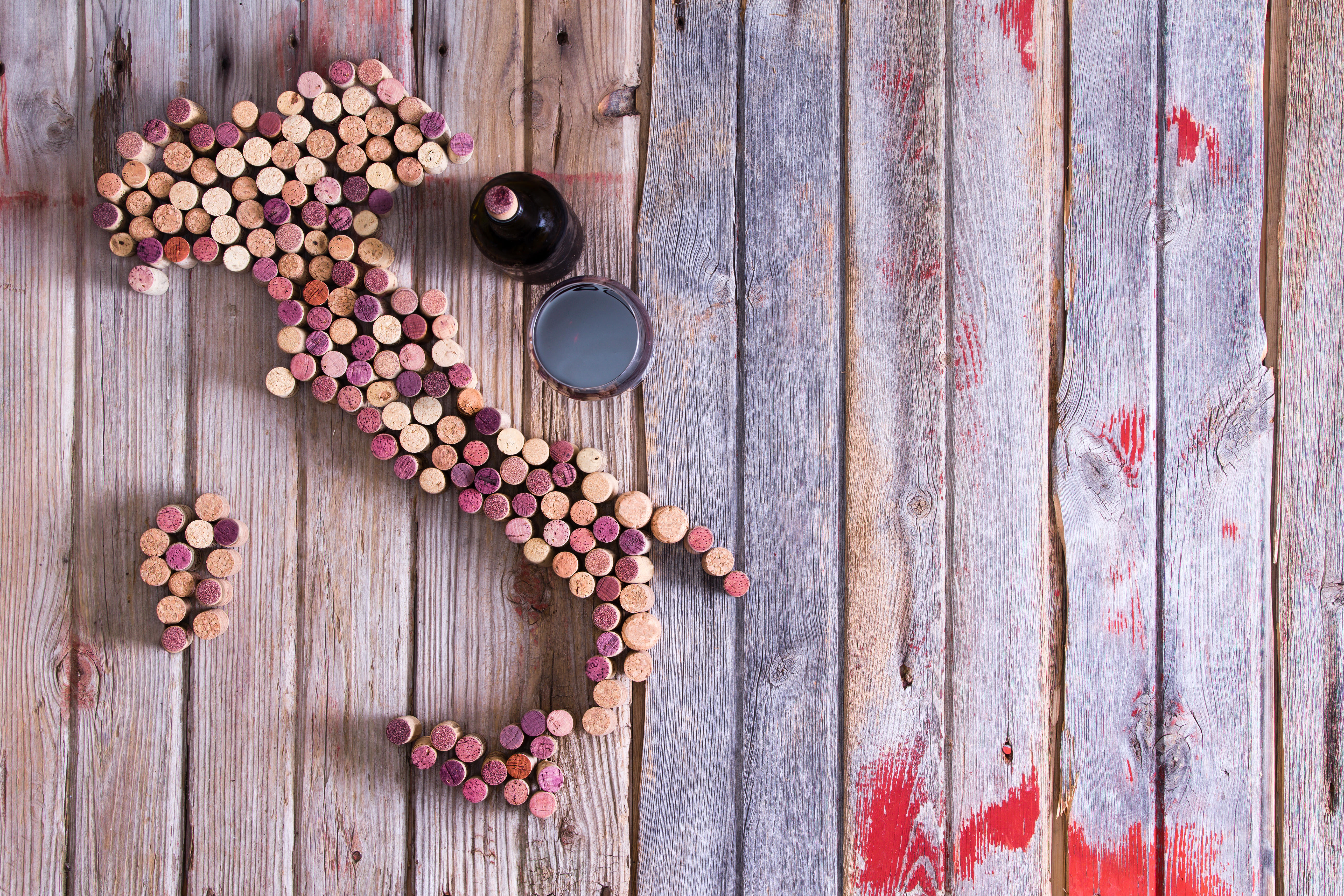 Nicaragua
Nicaragua has the Cuban revolution and US embargo to thank for their booming cigar trade. Growers fled to Nicaragua, not wanting to be subjugated to the nationalisation of Cuba's cigar industry and found a promising hope for tobacco growing in the fertile valleys of Nicaragua.
The country's first cigar company, Joya de Nicaragua, was founded in 1968, and the cigar industry took off. Unfortunately, the new socialist government of the 80s liquidated tobacco farms and factories and made it impossible for Nicaragua to sell to the US, their biggest market. Following Hurricane Mitch in 1998 which devastated the tobacco farms, Nicaragua persevered and soon became a strong presence in the cigar industry once more.
Nicaraguan cigars are very popular due to the volcanic landscape of the country that gives the tobacco a rich and fertile soil. JJ Fox stock brands such as Luis Martinez, Pardon and Quorum. If you desire a strong smoke, we have the Serie V Special V Figurado cigar from Olivia, a long-lasting slow-burning cigar with undertones of earth and spice for a refined after-dinner smoke.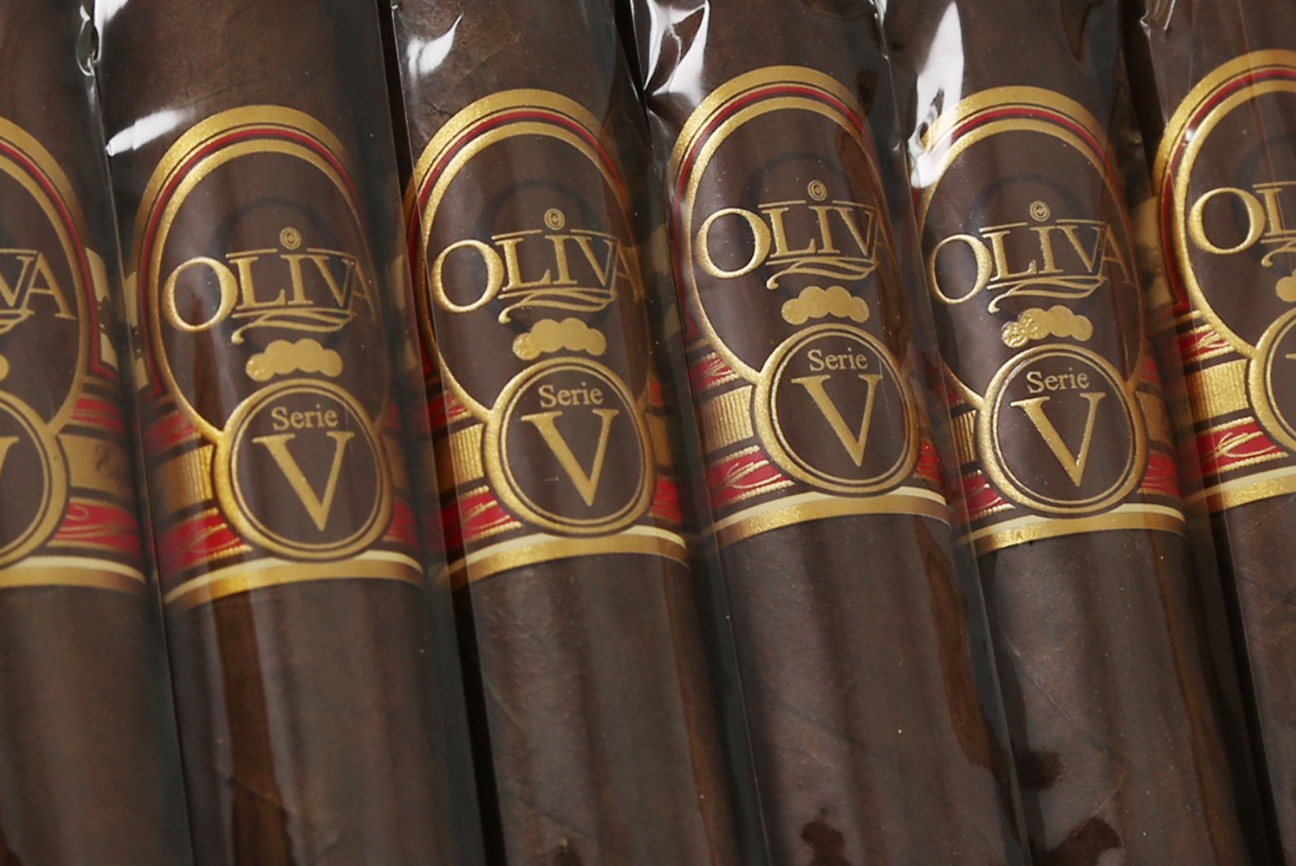 We hope you enjoyed this look at the wonderful kinds of cigars found across the globe. Visit JJ Fox in one of our London stores and speak to our experts for personal recommendations.