After a cold start to the year, the summer of 2018 has already been one of the warmest seasons ever recorded. This unusually long stretch of sunny days has encouraged many to make the most of this delightful summer weather whilst it lasts and, with so many fantastic ways to spend one's time in London, this has never been easier.
When the sun is shining and there is barely a cloud in sight, there is no better way to spend your time than enjoying a delicious cigar at one of London's finest outdoor hotspots.
As we near the end of the British summer, there is still plenty of time for you to make the most of the beautiful weather by enjoying a few drinks and lighting your cigar in the sun. Here are some of the best places in our grand capital to do just that.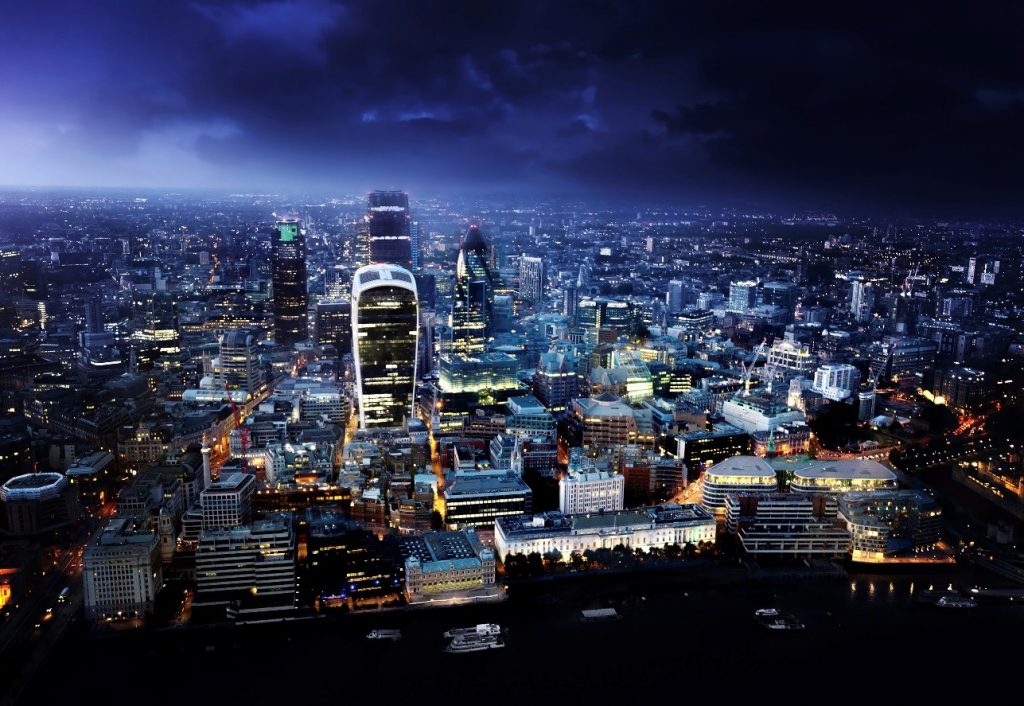 Soho House, Greek Street
The Soho House offers three floors of relaxed seating and divine interior to meet, eat, relax and sample modern British food that is served throughout the day. Even though smoking is not permitted indoors, there's an outdoor terrace with a retractable roof, so you can light your favourite cigar while overlooking the sweeping rooftops of Soho. The circle bar is there too, providing the perfect place to savour a few drinks with your smoke.
The Rooftop St. James, Springs Gardens
The rooftop at Trafalgar St. James offers spectacular views onto Trafalgar Square, making it one of the best locations in London to enjoy your cigar in comfort. The bar serves individually crafted cocktails whilst you enjoy the remarkable city view, making it the ideal place to wind down and watch the sunset on a warm summer's evening.
The Boundary Rooftop Bar + Grill, Boundary Street
The rooftop is the perfect destination for lazy lunches and balmy evenings, making it an exquisite choice to enjoy a cigar. With a 360-degree view, enjoy the cool atmosphere and the superb views of the City and East London. The rooftop garden is particularly enjoyable on a fine summer's day, where you can bask in the hazy summer sun whilst enjoying a drink and cigar. The Rooftop garden is also available for hire, if you are thinking of organising the ultimate outdoor party this splendid summer.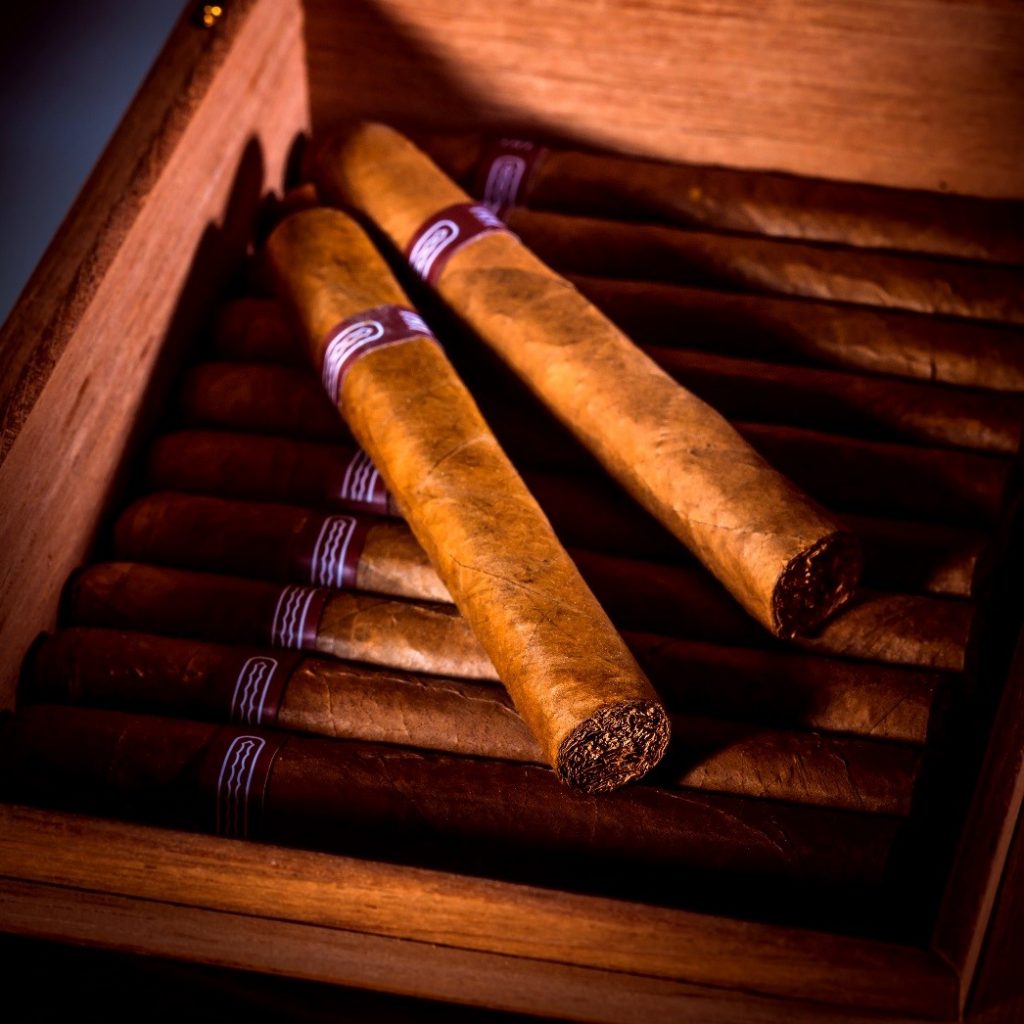 Netil 360, Westgate Street
Not too far a walk from Broadway Market, Netil 360 is quite a laid-back rooftop bar which serves cocktails, beers and street food. The bar often hosts live DJs, providing a slightly livelier setting once the sun goes down. You'll have to scale nine flights of stairs to reach the rooftop, but it'll certainly be worth it once you're up there due to the panoramic views of the capital; you can sit and enjoy your cigar overlooking the city.
Aqua Kyoto, Regent Street
Set high above Regent Street, Aqua Kyoto is one of London's most unique and exciting drinking and dining locations. It specialises in authentic Japanese cuisine with sushi being a common and tempting choice on the menu. Best of all, there are two outdoor terraces with stunning views over the city's rooftops, which are not only perfect places to relax, but provide the ideal setting to light a cigar and enjoy the evening ahead.
Coq d'Argent, Poultry
One of London's chicest and most relaxing destinations, Coq D'argent, is a must-visit this summer. You can enjoy the calm atmosphere and bedazzling panoramic views from the tallest and most iconic building in the area, whilst smoking your cigar in the wonderful London sunshine. Be sure to indulge yourself in the fine selection of spirits and grill menu offered by Coq D'argent during your visit.
Aviary, Finsbury Square
Perched high above the capital, Aviary is an iconic rooftop bar and restaurant located in Finsbury Square. It is renowned for its carefully crafted menu and stunning view from their glorious rooftop restaurant, bar and terrace. It is the ideal place for cocktail connoisseurs, evening pleasure seekers and cigar smokers who can enjoy their time in the heart of one of the world's truly great cities. If you want somewhere that you can enjoy a long-lasting cigar with a touch of class, try Aviary.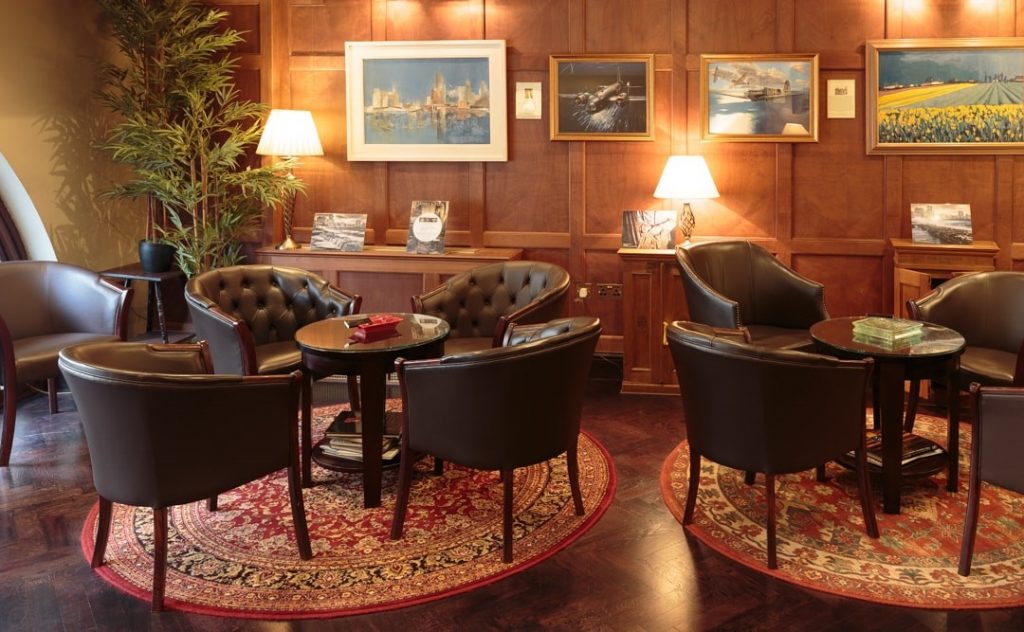 JJ Fox's Sampling Lounge, St James's Street
London is packed with various outdoor bars and rooftop terraces which are brilliant destinations for enjoying one of the many cigars that we offer. However, with the unpredictable British weather, it might be useful to know about one of London's best-kept secrets – the JJ Fox Sampling Lounge.
Our sampling lounge is one of few places left in London where you can enjoy a smoke indoors. The lounge is situated on the first floor of our flagship store on St James Street and can comfortably hold up to 25 people. The lustrous interior adds to the wonderful experience you'll have perusing our extensive range of cigars, surrounded by fellow cigar enthusiasts and experts.
So, take advantage of the remaining sunshine and enjoy one of these fantastic outdoor venues, where smoking a delightful cigar is thoroughly welcomed. With venues located throughout the entirety of the capital, you will never be too far away from one of these outdoor London hotspots.