'Tis the season to be jolly! It's true, the festive period is creeping up on us, and those of you who are particularly keen may already be enjoying Christmas music and festive foods. But there is still time to get your naughty and nice list in order and prepare for the season of giving.
Here at James J. Fox, you will be able to find plenty of fantastic cigar gift sets, perfect for the cigar lover in your life. So, if you're in need of a little inspiration, make sure to take a look at some of our top picks for Christmas.
1. JAMES J. FOX ROMEO Y JULIETA FESTIVE CRACKER
The James J. Fox Romeo Y Julieta Festive Cracker is the perfect addition to your favourite cigar smoker's Christmas. This is a pack which exudes style, featuring our fashionable James J. Fox brand lighter and cigar cutter. The key element of this cracker is, of course, the three Romeo Y Julieta tubos no. 3, which offer a short but flavourful smoke.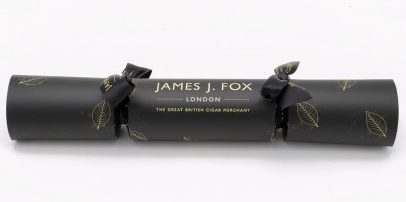 2. BLEND 42 SAMPLER SET
The Blend 42 set features three cigars crafted in Nicaragua specifically for the James J. Fox brand. These three cigars are all part of the Maduro collection and come with a James J Fox jet lighter. This set is the perfect present for the fellow cigar smoker who is yet to taste Nicaragua through the medium of the cigar.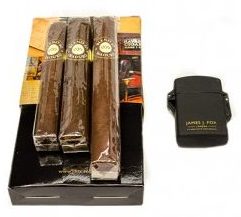 3. BEST OF 2018 SAMPLER
This set features an eclectic mix of cigars that we judge to have been the best smokes from 2018. The cigars included may vary depending on stock, but the set currently includes La Por Larranaga Montecarlo, a Petit Edmundo, a Partagas 8-9-8, and finally Le Hoyo de San Juan. Remember a year of cigars with us through this beautiful gift set, including our gift set humidor and the complimentary boveda and James J Fox jet lighter to ensure a top-quality experience.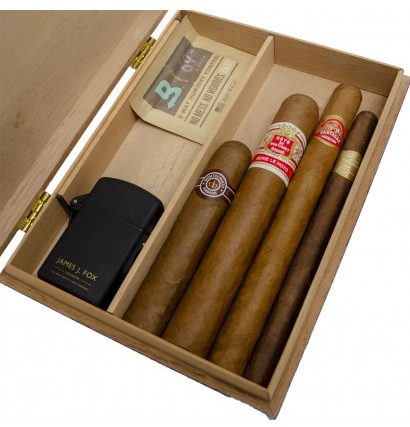 4. MONTECRISTO EDMUNDO LEATHER POUCH
This is one for the real cigar lover! Team up a love of cigars with stocking fillers, and you have the Montecristo Edmundo Leather Pouch. This makes a perfect stocking present for a cigar enthusiast with three Montecristo Edmundo Cuban cigars, beautifully presented.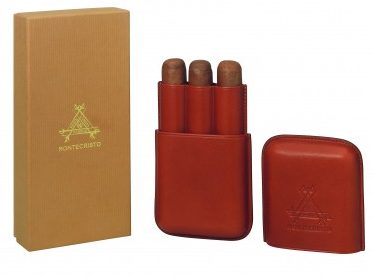 5. JOYA SELECCION ROBUSTA 6'S
This selection is the ultimate compilation of Joya Robusta cigars. Perfect for the seasoned cigar fan who is looking for a journey through the Joya brand, these cigars come beautifully presented in their case. Make someone happy this Christmas by providing them with this stunning gift.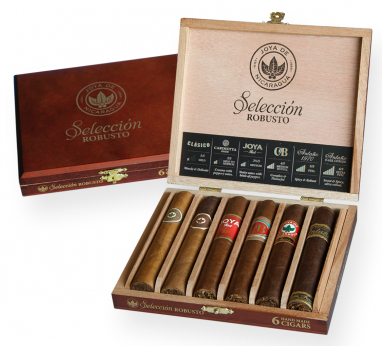 6. COLIBRI FALCON GIFT SET
Yet another gift perfect for your favourite cigar smoker's stocking, being both an impressive gift yet quite dinky in size. The lighter is classy and efficient; tested at altitudes of 3657m, it will give your cigar the best chances of lighting in the worst weather.  The cutter is also very stylish, and both items come with a 2-year warranty to ensure lasting enjoyment. Their fashionable design in red and black is sure to please anyone receiving this Colibri Falcon Gift Set.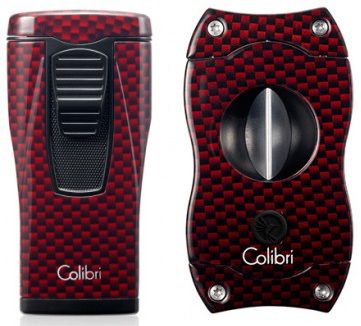 7. JAMES J. FOX INDULGENCE GIFT SET
The Partagas Havana Hamper is a perfect gift for the avid cigar smoker. It features four varied cigars with three chocolate bars – perfect for the cigar enthusiast who enjoys experimenting with pairings to create the perfect experience. This gift is sure to make Christmas extra special.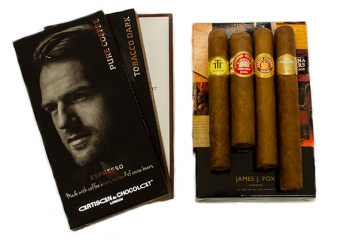 Please note that this set is available from our online store only.
 8. ROBUSTO BOOK GIFT SELECTION
The Robusto Book Gift selection is the perfect gift to put a smile on your favourite academic's face this Christmas. Surprise them by presenting them with a book that is merely a case for some quality cigars.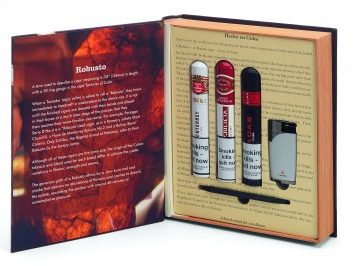 There are plenty of cigars and cigar gift sets to choose from this Christmas at James J. Fox, but if you're looking for something extra special for your loved one, why not bring them into our London-based store to visit the largest walk-in humidor and sampling lounge in the UK?