There is so much to watch and look through on Habanos World Days. The last post covered Cohiba's 55th anniversary, but there is still a fair bit left to cover on the event.
The pairings section is fascinating and offers a specialist perspective on luxury cigars with high-end spirits. Each pairing is revealed by an award-winning sommelier featuring a Cohiba cigar with a different drink – Havana Club rums, Martell Cohiba cognac and a Vermouth Lustau. The connoisseurs display a real elegance while discussing their pairing, clearly demonstrating the luxury nature of both the cigar and spirits. The videos are certainly a great watch, with the only down side being that you will want to search every corner of the web to find a Martell Cohiba Cognac.
360o videos offer an amazing virtual picture of the Cuban landscape for cigars. The first video is filmed at a plantation from the Vuelta Abajo region – the region known for producing the tobacco for all Habanos cigars. The second, a walk through of Cohiba's famous El Laguito cigar factory as it takes you step by step through the process of producing cigars. The last is at a luxury LCDH store in Havana. The video feature allows you to swivel in different directions on the screen, as if you were there yourself.  Each video is only 6-7 minutes so they are certainly worth a view if you have never been to Havana.
The virtual fair showcases some very important companies involved with Habanos. We know of S.T Dupont, Havana Club and Zenith as major brands but it is the other companies here that shed a little more light on products associated with Habanos S.A. The virtual fair would not be complete without the virtual Habanos stand that has promotional videos of plenty of new releases for 2021.
Some of the cigars showcased were premiered at the 2020 festival, but due to delays launching to full effect last year they've prepared for a 2021 drop. Out of all the cigars they have showcased only the Hoyo de Monterrey Primaveras has launched in the UK so far, so we are expecting (more hoping than expecting) a busy period of 2020 and 2021 launches before the next Habanos Festival and/or World Days in 2022.
Here we look at the unreleased 2020 cigars again as we anticipate their launches this year.
Romeo y Julieta Linea de Oro
This is a sub line in the Romeo y Julieta range, the first time it has been done it for this brand. Linea Oro translate as 'Gold Band' with the cigars in this line have given an enhanced gold Romeo y Julieta band. There are three cigars in this line: Hidalogs, Dianas and Nobles. The largest cigar in length is the Dianas, 5 ¾'' / 145mm and 52 ring gauge. The Nobles has a length of 5 ¼''/ 135mm and 56 ring gauge and the Hidalgos 5'' / 125mm and 57 ring gauge. These cigars have slowly entered the markets across the world but we are as yet waiting for them to arrive in the UK.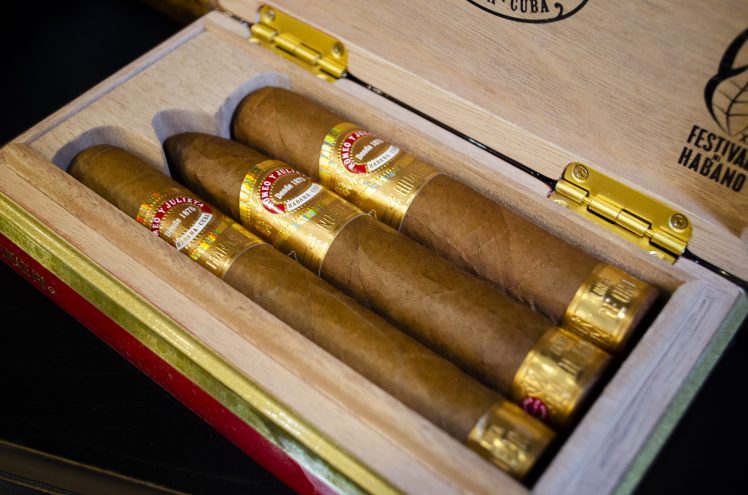 Juan Lopez Seleccion Especial LCDH
We are excited to hear about a new cigar from the Juan Lopez brand. Last year the brand celebrated its 150 year anniversary and to commemorate the huge milestone they've decided to release this cigar exclusively for LCDH stores. The Juan Lopez Selección Especial measures / 170mm with a 52 ring gauge.
Despite only having two cigars in their current regular portfolio, Juan Lopez have been very active in producing Regional Editions all over the world during the last 15 years.
The cigars come in a box of 25.
Montecristo Herederos LCDH (85th Anniversary)
This will be an exclusive cigar for La Casa del Habano stores as the Montecristo brand celebrate its 85th anniversary. The packaging is very impressive, perhaps the best box we have seen yet from Cuba. Each box will have 20 cigars with a cedar lined inside and a central compartment for a Boveda pack or humidification bar with a fitted hygrometer. The cigars have a 47 ring gauge and is the same length as a Cazadores, 6 3/8'' / 162mm. It does not have a band to commemorate this milestone like the 80th anniversary cigar. Although not the same size, it will more than likely be compared to the 80th, so if it is even half as good as that, it will be a good stick.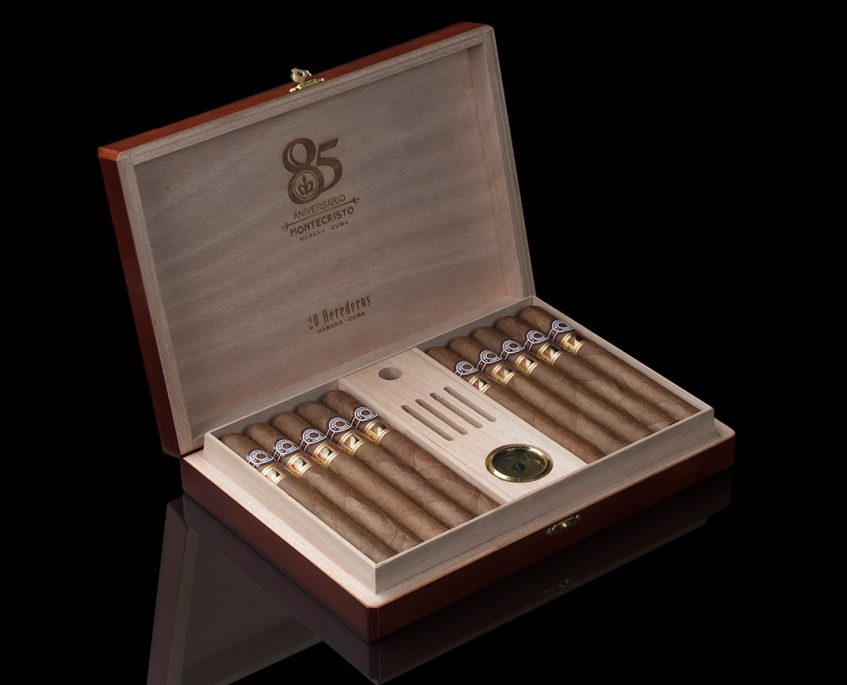 H.Upmann Super Magnum Coleccion Habanos
The Coleccion Habanos series is one of the most sought after Habanos Limited editions. Coming in a wonderfully presented box in the shape of a book, this product does not hang around for too long. The Super Magnum is a 2020 edition and should be one of the more imminent releases due to the 2021 iteration being associated with the Cohiba 55th anniversary. The Super Magnum has a 56 ring gauge and is 7 1/8'' / 170mm. Interestingly this is the second time this year H. Upmann will have released a cigar with such a heavy ring gauge after the Magnum 56 jar earlier this year. There are only 3000 boxes available, and each box will feature 20 cigars.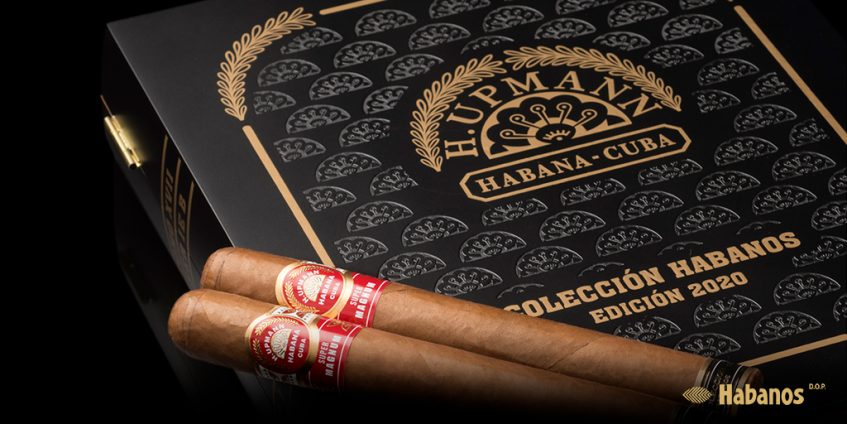 The final part of our recap of Habanos World Days will focus on the 2021 cigar announcements. Follow our Instagram accounts at James J Fox (St James's), La Casa del Habano James J Fox in Harrods and Selfridges for near real time updates on new Habanos launches at our stores.