Cigar smoking in London is not a rarity. In fact, London is arguably the city where golden brown tubes of Cuban tobacco achieved their peak at the gentleman's pursuit. As the memorable words of Edward VII state, after the death of his mother Queen Victoria: "Gentlemen, you may smoke". Not to mention that the cigar was the constant companion of the greatest Englishman, Winston Churchill.
London has so much to offer the cigar smoker. There are numerous spots which offer stupendous views of the city, open landscapes, and greenery to enjoy the outdoors. There are also a few places where you can still enjoy a smoke indoors- with like-minded individuals, such as JJ Fox's sampling lounge.
Keeping with the tradition and heritage of London's cigar culture, where can you still enjoy the city and the pleasure of a great cigar smoke?
Greenwich Park
Greenwich park is one of the widest, largest, and most stunning open spaces in the South-East of London. It remains one of the largest single green spaces in the city still. As a former hunting park, there is plenty of open space for you to sit alone and enjoy a smoke in the great outdoors without disturbing anyone else; not to mention the views which present themselves the higher up you get to the observatory.  On a bright day, a trip to a park such as Greenwich park could be the ideal spot for a gathering of friends for a pleasant smoke. A picnic with a twist perhaps.
Don't forget about the various other parks around London which offer peaceful surroundings and stunning views.

A View of Big Ben
Along the river Thames, there are many views which represent the British heritage, such as Big Ben and the Houses of Parliament.  From South Bank the view is superb, or you could cross Westminster Bridge for a close up.
The area around Big Ben and even as close as Parliament Square Garden gets very busy with tourists. Maybe move further afield so you have a better view which is less hectic. Find a bench with a view and revel in the architecture and history behind the stunning buildings.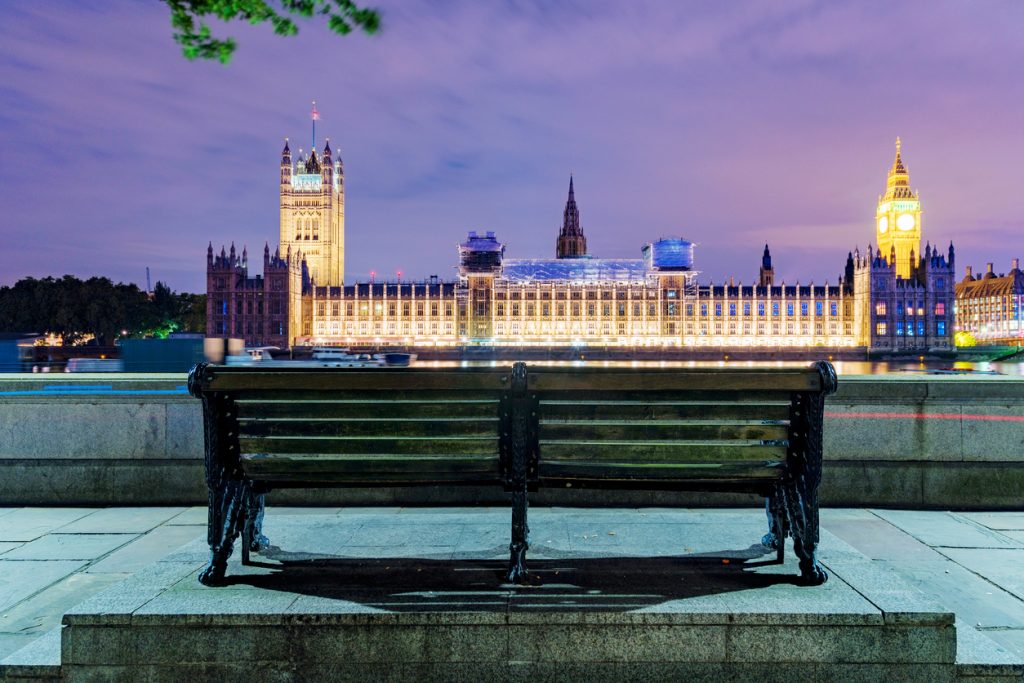 Bench Spots
London has many benches which offer dramatic views. Because sometimes you simply need to sit and think whilst enjoying a smoke. Some great benches include Rembrandt Gardens, Little Venice -a truly tranquil spot for a smoke, or even Hampstead Heath ponds, where the bench beside the mixed bathing pond offers spectacular views of the water and surrounding landscapes.
Perhaps one of the most protected views in London is the one you can see from a single bench in Blackheath: Blackheath Point. At one end of this pleasant enclosed park, the ground drops steeply to reveal a panoramic view of London. This skyline scene is the perfect accompaniment to a smoke.
You can see London's best benches according to the Telegraph here.
JJ Fox's Sampling Lounge
At James J Fox, our sampling lounge is one of the few places in London where you can still enjoy an indoor smoke. Located on the first floor of our flagship store on St James Street, our lounge can hold up to 25 people and up to 60 for an event. There is also complimentary coffee and water available in the comfortable and open.
This is the perfect spot to socialise with other cigar lovers and connoisseurs whilst relaxing, working, socialising or just sitting and enjoying a just-purchased cigar from our store.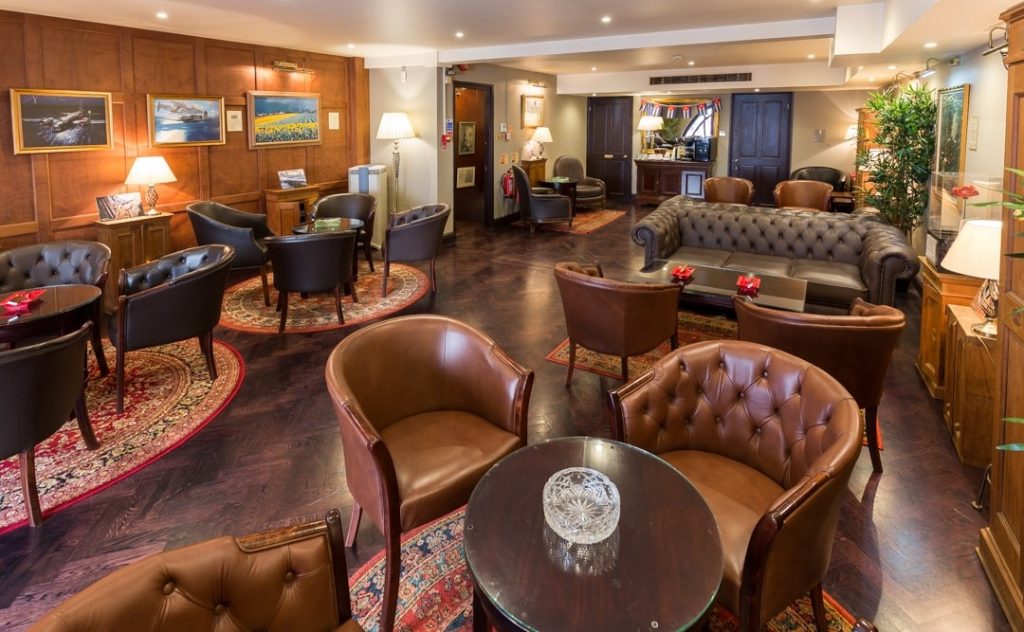 If you are looking for the perfect spot to enjoy a smoke and indulge in the heritage of London amongst others who share the same passion, why not come visit us at James J Fox and relax in our sampling lounge.