Plasencia are fast becoming one of the most popular brands in the New World market for the UK. Our customers that opt for the New World options will be very familiar with our Padron, Oliva and Joya de Nicaragua cigars (to name a few) in our humidor at No.19. However, the recent emergence of Plasencia on our shelves has added a new dimension to our humidor selection for New World cigars.
Plasencia are by no means a newly established brand, in fact they were established more than 150 years ago back in 1865. In their own words "From the rich fields of Cuba to the sun-kissed soils of Nicaragua and Honduras, we have tilled the land to create the finest handmade cigars." Up to this point they have combined five generations of traditions to deliver their quality cigars. Top of their list of cigars is the Alma Fuerte collection.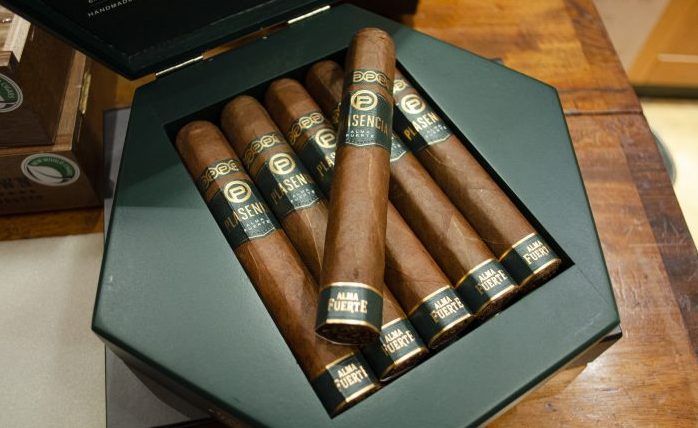 Plasencia Alma Fuerte is their most premium line of a very impressive range. They have created a unique blend from their aged tobaccos grown in their rich Nicaraguan soil to produce a cigar consisting of bold, vibrant, and intense flavours. Very much a medium-to-full cigar - not a lot on the medium side of things at all, but maybe a little more lighter than a full bodied cigar. The maduro wrapper adds a hint of sweetness as we would expect but nothing too accentuated.
The Sixto Vitola is a unique cigar, perhaps the one that most often catches the eye. The eye-catching feature of the cigar is that this cigar is a boxed-pressed cigar of hexagon shape. The first one was the Sixto II that was a dark maduro wrapper which was released alongside three other vitolas. At the back end of last year Plasencia launched a new version of the Sixto – same shape but different wrapper.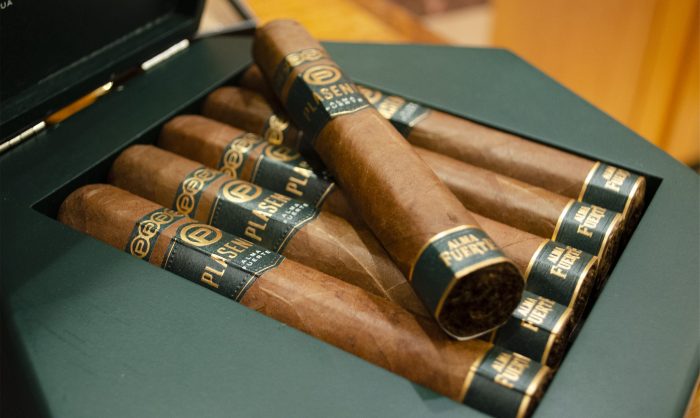 The Sixto I has been rolled with a 10-year-aged Colorado claro wrapper grown on the Plasencia farms in Nicaragua. The cigar is a 6'' x 60 ring gauge, a long way from a Cuban petit corona or even a Cuban Churchill for that matter. It is a smoke not to be taken lightly, densely packed with all Nicaraguan tobacco. The packaging for this cigar is a first class production as the hexagon shaped box echoes the shape of the cigar.
This cigar is available in store at both St James's and Selfridges. This will also be available on our webstore in the near future.