Parker James Cigars were created specifically for the UK market. Having spent many enjoyable years filled with research they believe their range holds that rare mix of quality and flavour... but with a British twist.
We've have brought in an assortment of Parker James vitolas to our humidor. Some are wrapped in a darker oily maduro wrapper and others have a golden-brown Connecticut wrapper. We even have one quite similar to the ever-popular Joya Cabinetta – a cigar wrapped with both a Connecticut and Colorado wrapper in a 'barbershop' helix pattern.
Made with tobacco from the Dominican Republic, Parker James have not just produced a varied range of vitolas from their small selection but also a good range of different flavours and strengths. The ring gauges on their cigars range from a standard robusto 50 to a whopping 70 for their signature Salomon.
They are available in at our flagship on St James's Street and the individual cigars will be online in the near future. However, we currently have a Parker James Sampler on our website, with a selection of three different cigars. The three cigars are very different in virtually every way: flavour, strength, aesthetic, size. This is the perfect introduction to Parker James as we offer a varied selection for cigar enthusiasts to get a first taste of this UK Cigar brand.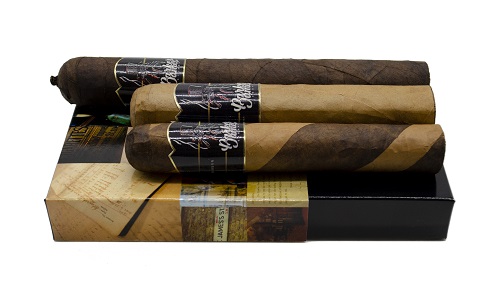 The Cigars
Pigtail Robusto
Puro - 5'' x 50rg – Medium
Pigtail Toro
Puro -  6'' x 50rg - Medium
A completely Dominican Republic puro with the filler, binder and wrapper all made from tobaccos from the DR. We pick up key notes of Black Pepper and leather in this medium flavoured cigar. The cap of the cigar has been crafted with a pigtail for a unique aesthetic to the cigar.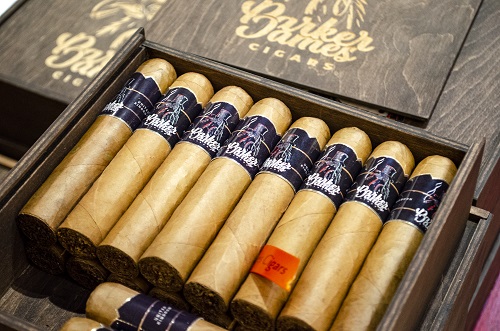 Double Robusto
Connecticut - 5'' x 60rg - Mild
A mild flavoured cigar with a consistently excellent draw, one perfect to have with a coffee in the morning - a relaxed smoke. A double robusto with a similar length as a typical robusto – just an eighth of an inch longer – but a huge 60 ring gauge. Not a lot of spice or bold notes, instead a real subtle smooth leather and oak flavour when smoking.
Salomon
Signature Maduro – 7'' x 70rg - Full
Parker James considers it their flagship cigar; a bold and complex cigar in a double figurado Salomon-type vitola. The ring gauge at its widest is a mammoth 70 size. Wrapped in a dark oily wrapper providing a flavour reminiscent of dark chocolate to go with the leather notes from the filler tobaccos. Don't be misled by the notes of dark chocolate, though, this is a full-bodied cigar full of complex flavours ready to provide an excellent smoking experience to the cigar smoker if handled correctly.
Double Toro
Signature Maduro – 6.5'' x 56rg – Full
It is the same blend as the Salomon, complex and bold. Leather and dark chocolate are very much prominent in the flavour as the cigar evolves, gradually getting stronger along the way. This Double Toro size will be a more familiar format to cigar smokers.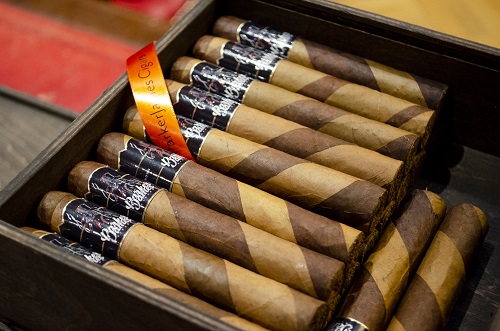 Robusto
Barbershop (Colorado / Connecticut) – 5'' x 50rg – Medium
A distinctive style of wrapper that is not actually unique, but still a very rare sight. It's divisive by nature because cigar romantics will not fully appreciate the concept, but, in the main, it delivers an interesting smoking experience. Wrapped in a dark and light wrapper in a helix pattern, like a barbershop swirl sign, this provides an amazing blend of flavour.