It's such an iconic image: the picture of a smart-suited gentlemen relaxing in his favourite recliner, with a fine cigar in one hand and a glass of liquor in the other. Some pairings simply make sense, and here at James J. Fox we understand some pairings work well together.
Cigars and liquor are a match many have come to appreciate. There is as big a variation of liquor as there is of cigars, so how do you know what pairs well? Here at James J. Fox, we are going to inform you of the best cigar and liquor pairings for your taste.
Hennessey
There are a handful of strategies that define how to approach a cigar pairing. You can match the bodies of the elements, such as pairing a mild-bodied cigar with a mild-bodied spirit, or a full-bodied cigar with a full-bodied drink. My Father Bijou 1922 Torpedo is a great pairing with Hennessey.
The balance between these two is the calling card of this pairing, as the bodies match up almost perfectly, and each element brings in notes that find a complement with each other. The Hennessey's fruit boosts the raisins on the My Father, and the sweetness of the drink counterweights a slight charcoal on the cigar.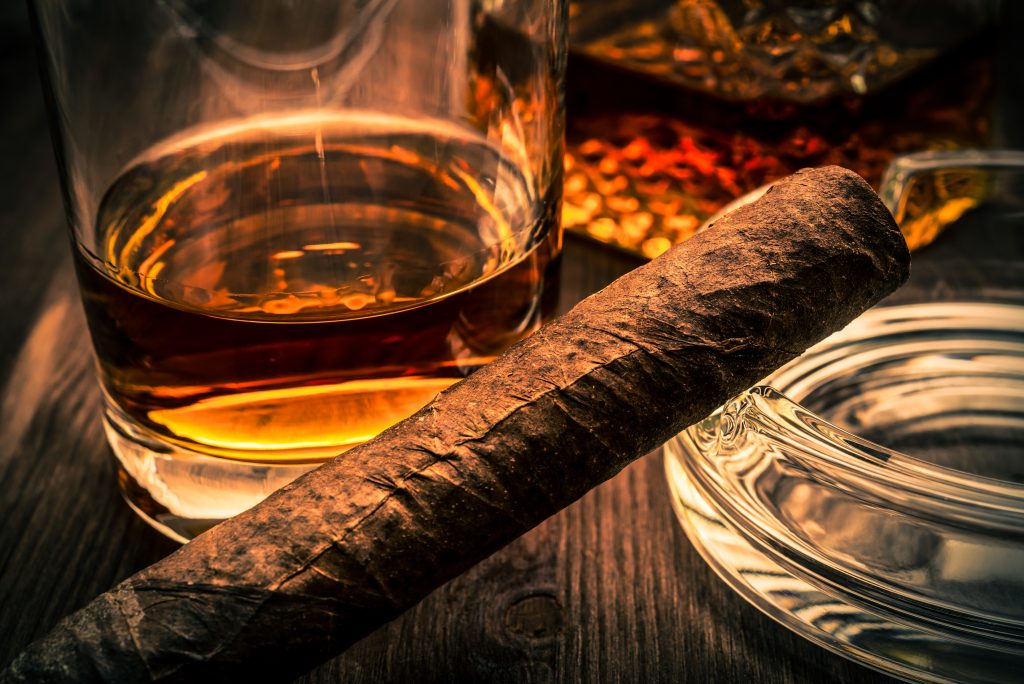 Rum
The Facundo Exquisito rum pairs brilliantly with the Ramon Allones Specially Selected cigar. A lesser rum may not match the challenges of such a big cigar, but the Exquisito embraces them with its sherry finish and bold flavour.
The rum brings out the nuanced side of the cigar, brightening it with its banana, wine and spice notes. The rum engages with the coffee and earth of the Ramon Allones and, ultimately, the noted marzipan and citrus of the cigar shine through even more.
Scotch Whiskey
Scotch whiskey is the oldest of all cigar and liquor pairings. These two seemed to be made to go together, and the right pairing is heaven. Drinking complex single malt such as Dalmore or Macallan calls for a cigar with gusto. The Rocky Patel is an ideal choice for this drink, as the flavours combine perfectly.
Blended scotch whiskey is by far the most popular. A Johnny Walker Gold is known to be sweet and smooth, and a pairing with a smooth sweet Maduro such as Ashton Esquire Maduro is an ideal choice.
Tequila
If you are a lover of tequila, your choice between the barrel-aged and silver varieties depends on the type of cigar you prefer. Barrel-aged choices such as Anejo and Corazon have a smooth finish and pair best with a mild cigar. A great pairing for this liquor is Hoyo De Monterrey, as their mild taste contrasts well with the type of drink.
Silver tequilas, such as Patron, can handle a mild to medium cigar, and the Romeo Y Julieta brand is an ideal pairing. Varying in strength from two to three, this brand of cigar works incredibly well with the choice of liquor.
There's a world of liquor and cigars to explore –  it's just a case of finding the perfect flavour and the right combination and if you're unsure of your perfect flavouring, try cigar samplers to find out a little more. A good drink only improves a good cigar. If you would like to find out more about our cigars, don't hesitate to contact a member of our team today.