At James J Fox, we stock a huge variety of cigars, including the biggest and most well-known brands from countries including Cuba, Italy and the Dominican Republic. Recently, we have discussed a number of these brands, including:
In this edition of our cigar spotlight series, we will take a look at the Ramon Allones brand and what makes it such a fantastic smoke, as well as why it is enjoyed by so many around the world. As fans of this brand ourselves, we will give you an insight into the brand's history and selection.
The History of Ramon Allones Cigars
Ramon Allones is the name of two premium cigar brands created by two brothers, Ramon and Antonio Allones in 1845.  The first cigar brand is produced in Cuba for Habanos SA, the Cuban state-owned tobacco company, and the other is produced in Honduras for Atladis, a General Cigar Company.
The brand went through numerous ownership changes before the Cifuentes family bought it in 1920, and production was brought to the famous Partagas Factory in Havana. To this day, Ramon Allones cigars are still manufactured there.
Ramon Allones is considered an innovator tobacconist as he was the first to decorate the boxes on the inside, and it is these colourful designs which are part of the artistic patrimony and are appreciated by collectors. He was also the first to introduce the 25 cigar boxes, and these cedar containers became irreplaceable in the tobacco trading. The origin of its tobacco is from Vuelta Abajo.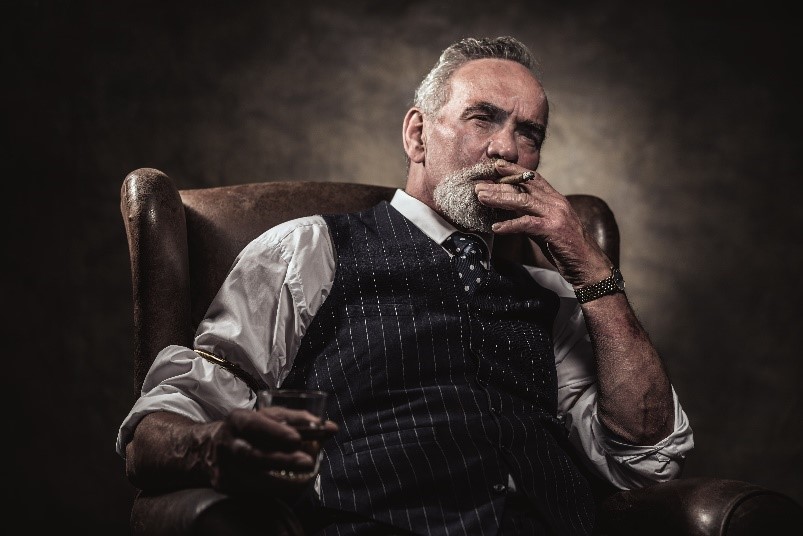 The Flavour of the Cigar
Although these are not the most well-known of the Havana brands, they are amongst the most respected by connoisseurs. As the Partagas factory specialises in full-bodied cigars, they are full of deep flavours.
The cigars' characteristics include dark wrappers, fantastic construction, perfect burning qualities, and a rich full flavour with wonderful aromas.
Our Range of Ramon Allones
At James J Fox, we stock three ranges of the Ramon Allones cigar:
Ramon Allones Specially Selected – This Cuban Robusto is considered by many smokers to be the finest Robusto in production. It's immensely flavourful, containing elements of earth, wood, leather and spice, making the Specially Selected easy to appreciate. This cigar has a strong, full-bodied flavour.
Ramon Allones Small Club Coronas – This cigar is a quicker and fuller bodied smoke, containing earthy, peppery, and smooth flavours. This Small Club Corona balances strength, construction and consistency, with a rich spicy finish. This cigar is another to have a full-bodied flavour.
Ramon Allones Club Allones Limited Edition 2015 – The Club Allones is sweeter than most Ramon Allones, putting a pleasant twist on the brand. A distinct coffee bean note is provided by the cigar's dark, oily wrapper, yet the cigar remains earthy. Towards the end, the cigar becomes a touch more spicy and peaty in flavour. This cigar is slightly milder than the aforementioned, but is still strongly flavoured.
The Ramon Allones has a fascinating history, being one of the earliest cigar trademarks; we invite you to have a look at our website where you can buy these Cuban cigars online. Alternatively, you can visit us at our shop on St. James' Street where you can make use of our smoking lounge and sample these cigars for yourself.
If you would like to find out more about any of our cigars and ranges we stock, including cigar samplers for the more inexperienced amongst us or those looking to try something new, please do not hesitate to contact us today by calling 020 7930 3787 or email us at freddie@jjfox.co.uk, and we will be happy to help you.