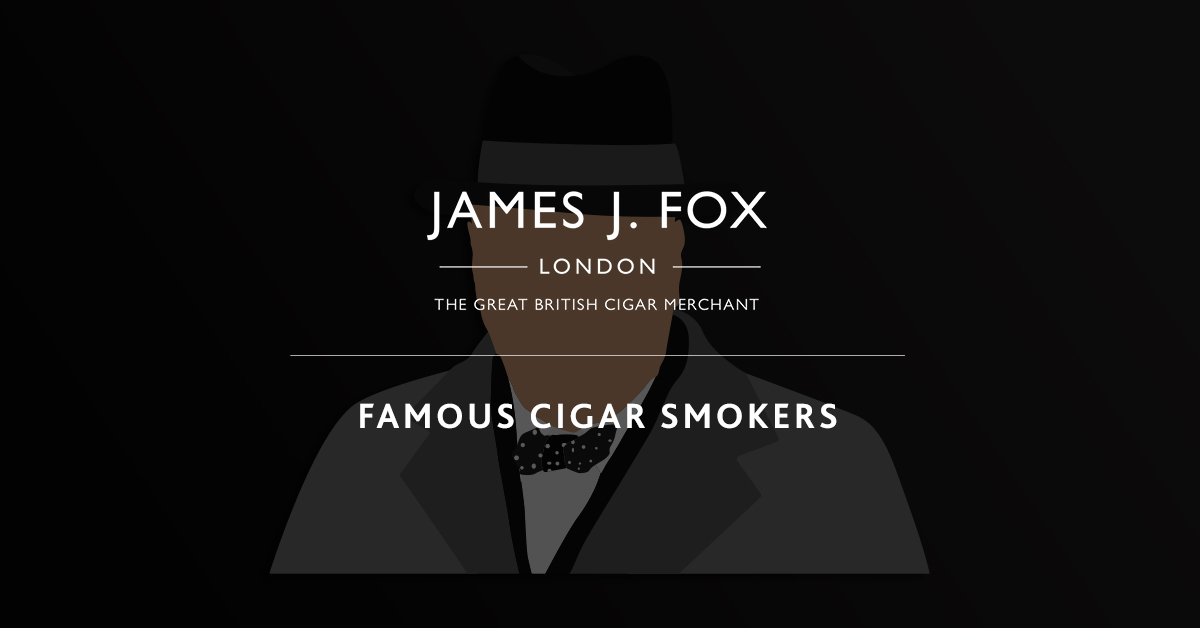 At JJ Fox, we love to explore the life and legacies of those great men and women who enjoy the simple pleasure and luxury of the cigar. Everyone from actor Jack Nicholson, inventor Thomas Edison and US president JFK have had their very own blog post dedicated to their life and well-known love of cigars.
It's important to remember the lives and legacies of those who have changed the world. And we can't resist finding out just which kind of cigars these great people loved to smoke during their lives.
Please enjoy this infographic of some of our favourite famous cigar lovers, and a brief synopsises of their lives:

If you want to purchase the cigars smoked by these iconic figures, you can do so from JJ Fox. You can smoke Romeo Y Julieta cigars like the great Winston Churchill, H.Upmann cigars like US president JFK, Cohiba Corona Especiales like Castro or Montecristo cigars like the actor Jack Nicholson. You can order online or visit us in person in one of our London stores.