A wedding is one of those life events where the finer details cannot be overlooked. At such a momentous occasion, cigars are almost mandatory. They are the perfect addition to a day dedicated to celebrating the joining in Holy matrimony of two people in love. You can make the perfect end to an unforgettable day with cigars.
Whether your guest list is full of cigar smokers or not, incorporating cigars into a wedding can help make the day even more special. There are different ways to incorporate cigars into a wedding; you could supply them for all of the guests, or just the groomsmen or even just the immediate family.
For the dinner toast and late evening coffee, here's our previous posts on pairing cigars with champagne and pairing cigars with coffee. Take a look at our advice for incorporating cigars into your big day.
Choosing the Right Cigar
Your choice of cigar may be influenced by the amount you are planning to supply for the wedding. If you're wanting the entire guest list to indulge, you may not opt for the most opulent kind available, unless your guests are comprised of cigar aficionados. However, if this is something for a more select group, such as the groomsmen, it's an entirely different matter.
The strength and size of the cigar you choose for the occasion will depend on a number of factors. Is this an outdoor or indoor venue? Will you have a designated area for smokers? How long is the reception expected to be? You may want to go with a variety of cigar types depending on when they will be smoked. For during the reception, you should steer clear of ones that take over an hour to smoke, as people will want to enjoy the gathering and not be separated from the party for too long. For later in the evening when guests are leaving and it's winding down to the closest family and friends, a longer smoke is preferred.
Romeo Y Julieta
Named for the tragic tale of two lovers, this cigar will hopefully not bring about the same fate to the bride and groom. A smooth blend for any occasion, the Romeo Y Julieta is the perfect wedding accompaniment. At JJ Fox, you can purchase our Romeo Y Julieta sampler, the ideal wedding companion for you and your loved one. It includes two Romeo y Julieta Petit Julietas as something to keep things nice and short if needed, or in case one is not a cigar smoker but would like to indulge. For an intimate group wanting to celebrate the union with a smoke, it's ideal.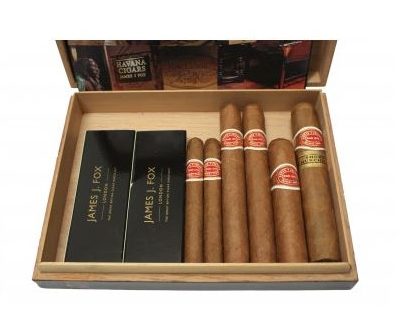 Montecristo
For a stronger, more robust experience, a box of Montecristo Espeical No.2 cannot be beat. With a sweet start that melds into a spicy, woody tone, this Montecristo is a good solid smoke. The earthy notes create a medium bodied smoke that would be the perfect companion to the groom and his groomsmen as the evening is winding down.
Celebration Sampler
Exclusively from JJ Fox, you can purchase our celebration sampler. This is a collection of light cigars, perfect for a wedding where not everyone may be an established cigar connoisseur. The cigars included are the Montecristo Open Regata, San Cristobal De La Habana La Fuerza and El Rey Del Mundo Choix Supreme, light-bodied smokes that anyone can appreciate.
Cigar Presentation
Cigar presentation can be as simple or as elaborate as you choose on your wedding day. Whether it's by supplying the groomsmen with a singular cigar to have in their jacket front pocket or creating a visually interesting display in the smoker's lounge to be discovered when the guests retire to smoke, the choice is entirely up to you.
For those looking to really incorporate the cigars into the big day, you cannot go wrong with a cigar bar. Display the cigars in a nice box, with the lid open and waiting for the guests to arrive, arranged delicately on a table beside cigar cutters and perhaps a decanter full of whiskey, glasses waiting. If you want to impress your guests, ensure you think about the cigar presentation as carefully as the flower arranging and table pieces were considered for the reception.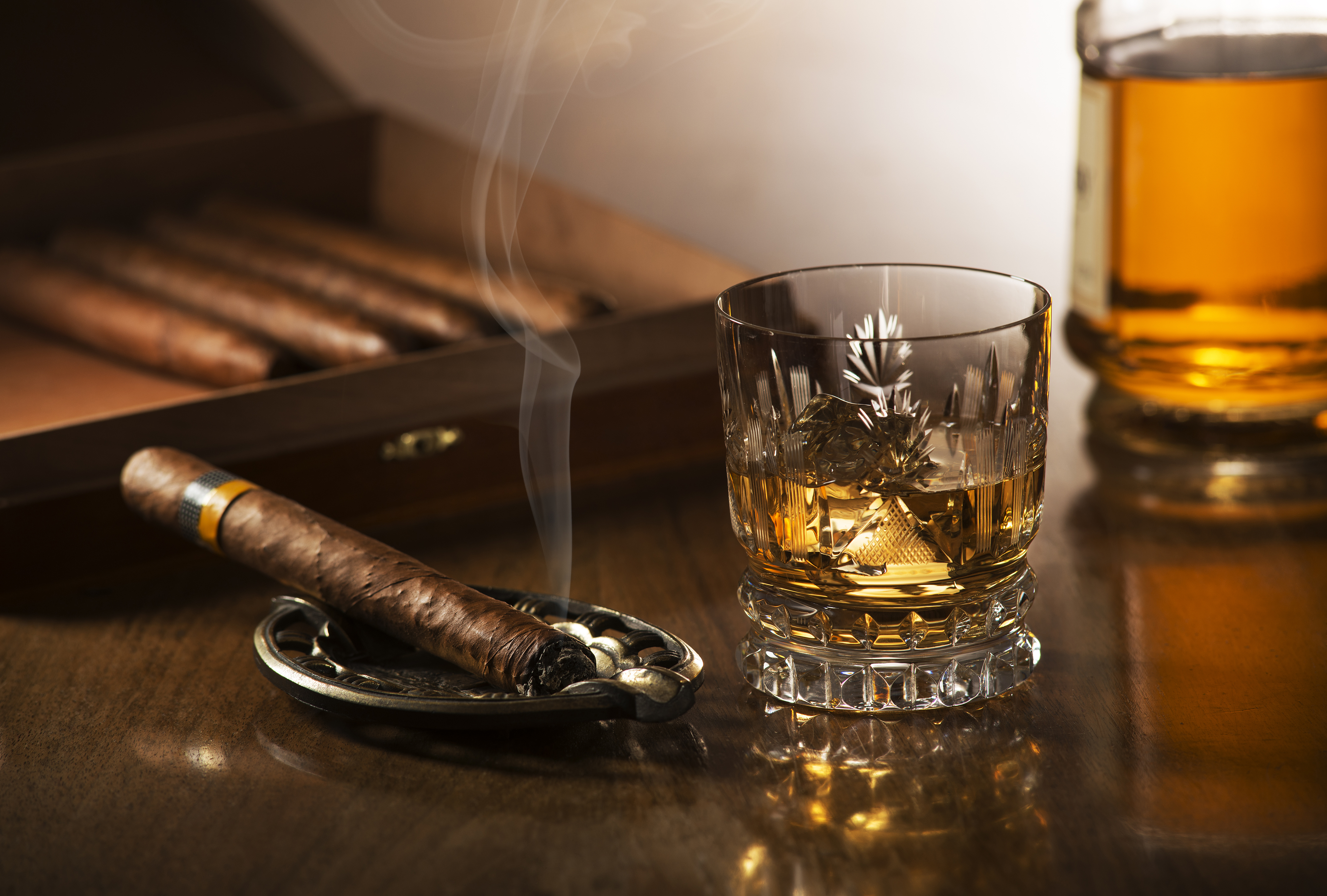 A Wedding Gift
Cigars don't just make a great accompaniment for the big day, but they also make the perfect wedding gift for the bride and groom. At JJ Fox, we offer an impressive range of samplers, such as the best of Hoyo De Monterrey Cigars, the best of Montecristo Cigars and an All-Star Sampler, featuring a Montecristo No. 4, Cohiba Siglo IV, Romeo y Julieta Wide Churchill and Hoyo De Monterrrey Epicure No.2.
Add some class and sophistication to your big day with cigars from JJ Fox and create a celebration that you won't forget.