We have previously discussed the different ways in which cigars can be paired with drinks, such as liquor, wine and whisky. If you would prefer something lighter to pair up with your favourite smokes, champagne may be the solution.
Some cigar/libation pairings will work better for some people, as it will depend on personal preference, but champagne can have a surprisingly refreshing effect and even cleanse your palate – which can help you to enjoy your cigar even more.
Why Should You Pair Your Smoke with Champagne?
There are several advantages to pairing this delicious beverage with a cigar, which are tied to champagne's most distinctive feature: bubbles. The bubbles act as a cleanser, essentially 'resetting your palate' and enhancing the flavours of your cigar – champagne is also often characterised by its nutty and woodsy notes, which are a perfect complement to a smoke.
Floral and fruity sparkling wines will not work as well and may even prevent you from tasting your cigar the way you're used to, so it's important to opt for the traditional champagne or sparkling wine.
Also, the lower alcohol contents of champagne, when compared to other drinks, such as liquor, offer a more refined ability to take note of complex aromas and flavours in the cigar.
Choosing the Right Cigar
To enjoy your glass of champagne just as much as you're enjoying your cigar, you may want to smoke a mild cigar, not a full-bodied one, such as the Montecristo Media Corona or the Joya de Nicaragua Clasico Toro, for example.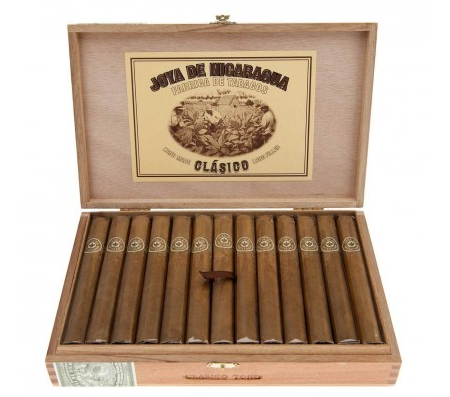 This is mainly because champagne is a delicate drink with lower alcohol levels, completely different from hard spirits. So, choosing a mild cigar prevents flavours from overpowering one another.
The cigar you choose to smoke with your champagne glass should be smooth, complex and subtle, attributes that come from the ageing process. Otherwise, you may find that the experience doesn't live up to your expectations, as you may be unable to thoroughly distinguish and enjoy each and every flavour – both in the cigar and in the champagne.
Harmony and balance are crucial, then.
When it comes to the champagne, it is important to choose one that is not too high in acidity, as that allows it to be paired better with your cigar. If you choose a champagne with a high acidic content, the flavours of the cigar may be marred.
The Perfect Occasion
For many people, smoking a cigar while enjoying a beautiful glass of champagne is usually an experience reserved only for special occasions. This can be anything, from celebrating Christmas or the arrival of a new year, the birth of a child or grandchild, a wedding or a birthday – champagne and cigars go hand-in-hand in each and every single one of these events.
However, you don't have to wait for such occasions. There is nothing wrong with opening up a bottle of champagne, lighting up a smoke and indulging in such a heavenly pairing when the mood strikes.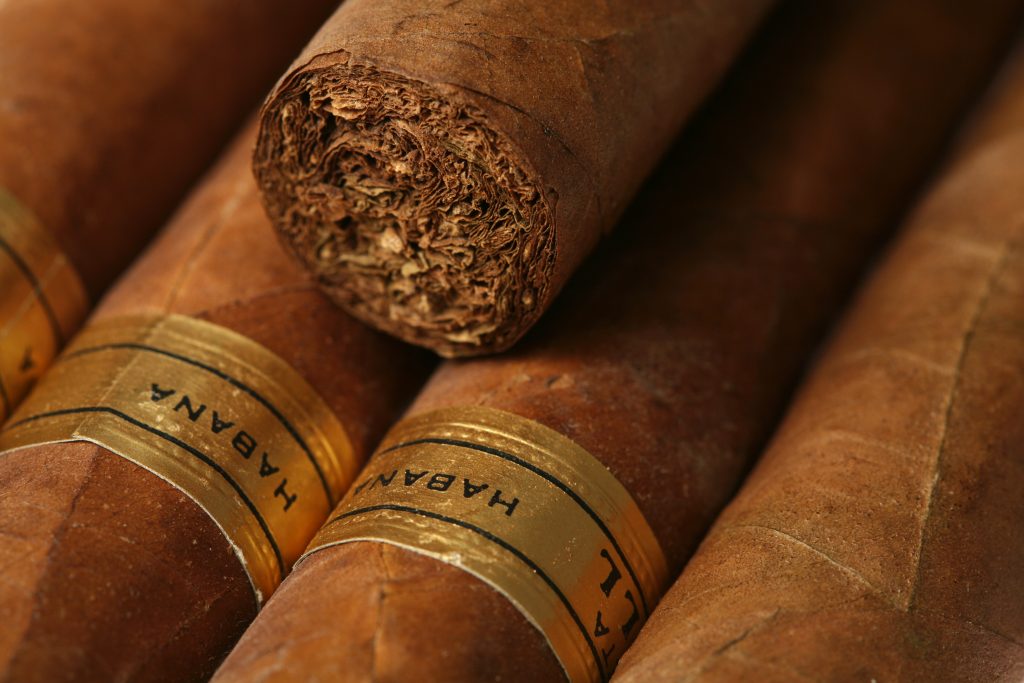 There are many stunning cigar pairings that can elevate its flavour and aroma profile to another level, so experiment until you find your favourite. Be it whisky or champagne, a great drink always goes well with a great cigar, so make sure to complement each other by choosing the right combinations.
At James J Fox, we have a passion for cigars and everything else that enhance the smoking experience, such as champagne. Browse our cigar shop to see what we have to offer or get in touch with us, and we'll be more than happy to help with anything you require.