We hoped there would be the customary three new Edicion Limitada for 2021 – Habanos could have been forgiven for not having the time and resources to deliver this year. In 2020 Habanos announced just one cigar for the Edicion Limitada collection – Partagas Legado. Thankfully, they have been able to put together the three cigars as well as a few others which were exclusively premiered at World Days for 2021.
We have already mentioned Cohiba 55th Anniversary Edicion Limitada 2021 in the first blog post reviewing Habanos World Days. The cigar combines this milestone for Cohiba as well as fills one of the three allocations for 2021 Limited Edition Habanos. The other two fall on opposite ends of the flavour spectrum, one being light-to-mild and the other full-bodied.
Hoyo de Monterrey Monterreyes No.4
This cigar has a mighty 55 ring gauge and an average type length of 5 ¾'' / 145mm. We do expect these cigars to be typical Hoyo, light-to-medium, but Hoyo de Monterrey has sometimes produced a cigar more on the medium side. Do not be surprised if it is slightly stronger in flavour than typical Hoyo cigars.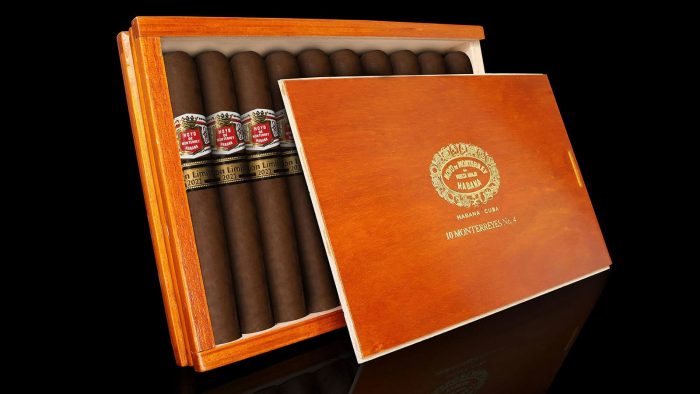 Bolivar Regentes
There is always a sense of excitement amongst cigar aficionados when Bolivar announces a limited-edition cigar. A full-bodied flavour is only attributed to Bolivar and Ramon Allones and perhaps some of the larger Partagas too. Consequently, there are not many to choose from in current production, hence the anticipation for Limited Editions from these brands. The Regentes measures 5 1/8 (130mm) with a 52-ring gauge; the exact same vitola as the Partagas Maduro No.1. This cigar will be presented in a box of 25.

Partagas Serie E No.2 Gran Reserva Cosecha 2015
"Easy to appreciate, and full of the classic Partagas spicy flavour. The E No.2 proves to be delicate and complex beyond its stronger flavours, with plenty of coffee, black pepper, leathery nuances throughout, culminating in a cool toasty finish." Nic Barker – James J Fox 19 St James's Assistant Manager.
There is something quite satisfying about this cigar getting the Gran Reserva treatment. Maybe it's the affection we have for Partagas and that we consider the E2 one of the more unsung heroes of the Habanos portfolio. Perhaps it could be the size of the cigar looking aesthetically perfect for a GR band. Whatever it is, we are sure that there will be no shortage of admirers of this cigar presented in immaculate Gran Reserva style. For anyone unfamiliar with Serie E No.2, its vitola is a Duke - 5 ½'' / 140mm x 54 RG. The Gran Reserva edition of these cigars will make an already incredible cigar just a little more spectacular, in a year the cigar reaches its 10th anniversary since launch.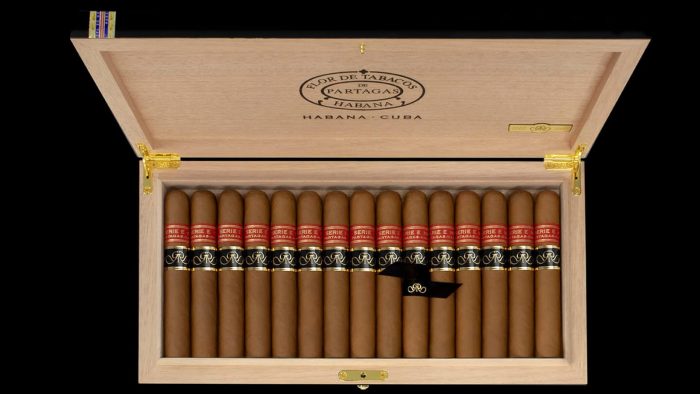 Montecristo Wide Edmundo
A new Vitola to add to the Edmundo collection of Petit, Edmundo and Double. The factory Vitola is known as the Duke No.3, with length of an eighth of an inch longer than a typical Robusto – 5'' / 125mm and 54 ring gauge. The Linea Edmundo range, seemingly, was created to contain wide ring gauges – the Double Edmundo is the narrowest with a 50 RG. The Double Edmundo was the last addition to the line in 2013.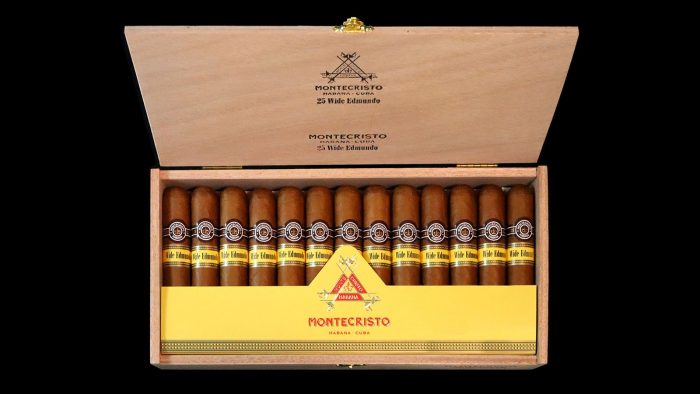 The virtual fair also gave us a glimpse of new limited-edition cigarillos. Perhaps nothing new about the actual mini cigars, but they have been given a brand-new lease of life in terms of their packaging - including a presentation humidor for 50 Montecristo Shorts.
There is no doubt that Habanos World Days has been a great success and we suspect that next year will be even bigger with more exciting features and participants. Cohiba 55 will be launched as one of the most anticipated in the history of Habanos S.A, and we can also prepare for the cigars that never appeared last year. It may take weeks, months or a year but these cigars are coming to our shelves.
Sign up to our newsletter (email box at the bottom of homepage) to keep up to date with pending releases and opportunities to register your interest in the limited edition boxes.
For more information and content, follow us on social media – Instagram, Facebook, Twitter and YouTube. Hear the latest from us in what is likely to be a busy year relating to Habanos cigars.