Now more than ever before Habanos S.A. are making strides to introduce products to a wider audience. Whether that means collaborations or producing products for a specific market or retail sector, their growth continues a solid upward trajectory.
Habanos revealed the brand new Trinidad Robusto Extra Travel Humidor at the 2020 Virtual Travel Retail Expo. Like the H. Upmann Magnum 56 Jar, which was released a few months ago, the Robusto Extra was intended exclusively for duty-free and airport retail shops. However, just like the Magnum 56, it has now been made available to all retail shops in 2021 due to the ongoing restrictions on worldwide travel.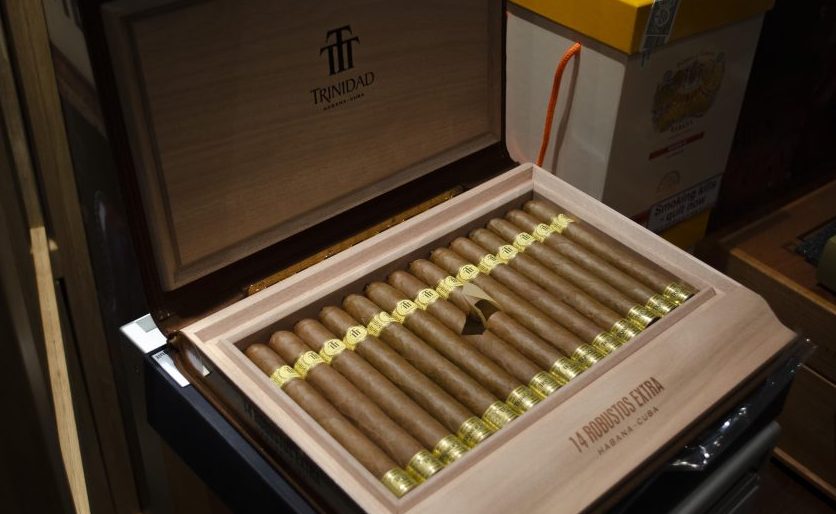 The travel humidor is presented as a new product, but the cigar is not a new vitola – although it will be a limited release. This humidor has a limited worldwide production of 10,000 units containing 14 Trinidad Robusto Extras. The factory name for this cigar is the Dobles T – 6 1/8'' / 155mm with a 50 ring gauge.
The cigar is every bit a Trinidad cigar: rich with flavour and yet very well balanced. The sweeter notes combine with the more peppery ones to culminate into a great medium-bodied big-sized cigar. The cigar was popular among aficionados before production ceased in 2012. If you have been able to find the discontinued cigar on sale in the last couple years, they have often commanded a price of at least £70. To ensure all the new release of Trinidad Robusto Extras are not confused with older, regular-production cigars, each has a band on the foot.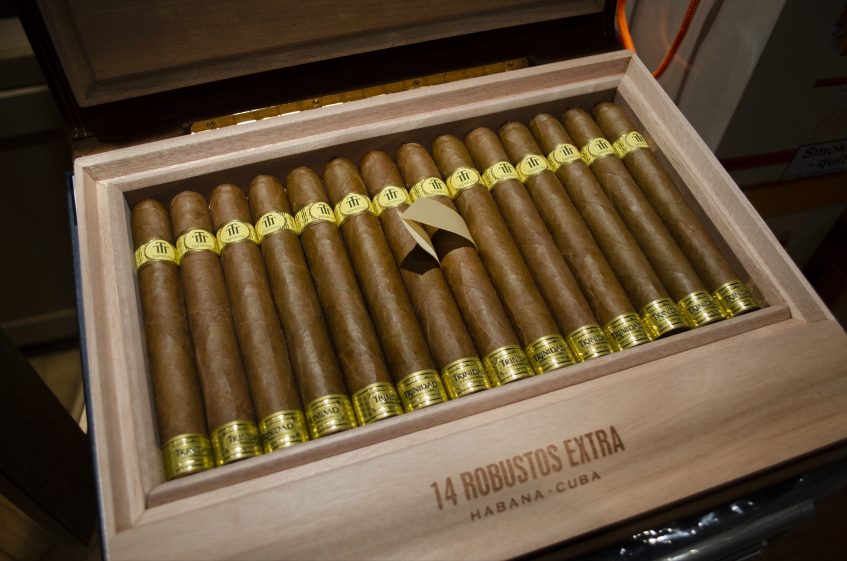 The Trinidad Robusto Extra Travel Humidor is available at all our shops – James J Fox St James's, LCDH James J Fox Harrods and Selfirdges. Visit us instore or contact us through our social media channels to purchase and to find out more information.