At James J Fox, we stock a huge variety of cigars, including the biggest and most popular brands from countries including Cuba, Italy and the Dominican Republic. We have recently discussed a number of these favoured brands, including:
In this edition of our cigar spotlight series, we will take a look at the Bolivar brand and what makes it such a fantastic smoke, and why it is enjoyed by so many around the world. As fans of this brand ourselves, we will give you an insight into the brand's history and cigar selection.

The History of Bolivar Cigars
Bolivar cigars are named after General Simon Bolivar, a man famed for his strong character, a heavy aspect of the Bolivar brand. He was powerful and robust, just like the cigar. The brand was founded in Great Britain in 1901 by Jose F. Rocha, however, it wasn't until 1921 until the brand was registered Havana.
The Bolivar brand is known for producing the world's smallest cigar, the Delgado, which measured at just 17/8 inches, with a 20-ring gauge. In 1954, Cifuentes y Cia purchased the rights to the brand, and after Rocha's death, production was moved to the famous Partagas Factory in Havana where many of the cigars are produced today.
During the Cuban Revolution, the owners of Bolivar fled to Cuba to continue the production of their cigar elsewhere. However, when Cifuentes y Cia set up production off the island, cigars were not as popular due to the absence of the rich Cuban soil. Due to this, the brand was nationalised.
Brands would often change their production to focus solely on hand-rolled or machine-made cigars, however, Bolivar is a brand that has produced both these types.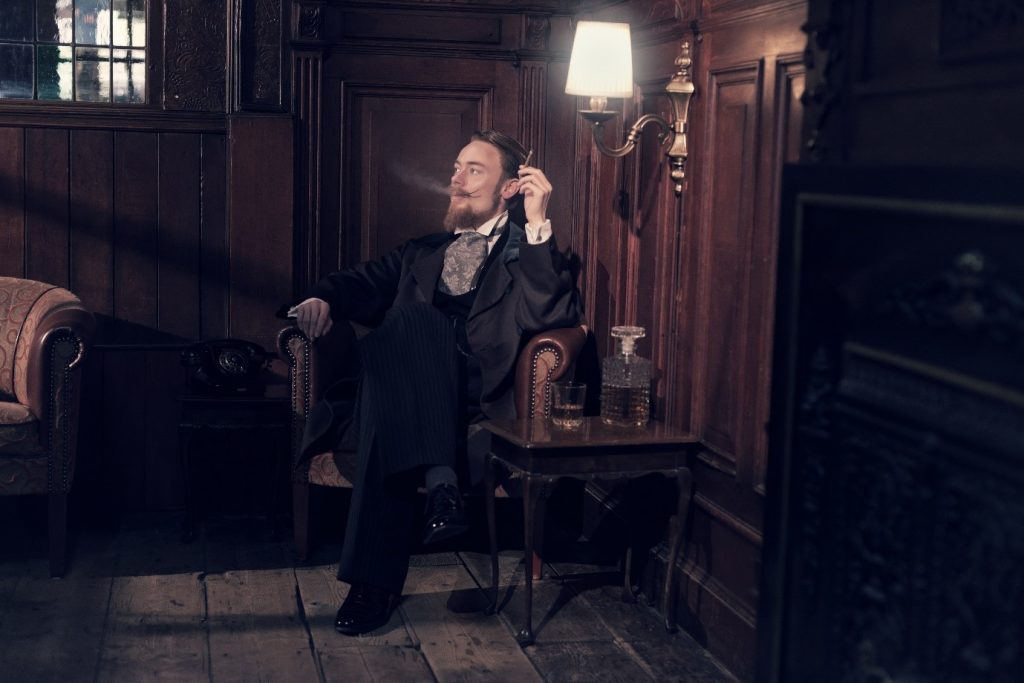 The Flavour of the Cigar
The Bolivar has a reputation for being one of the strongest and most full-bodied cigars. At James J Fox, we have a huge array of cigars from this brand:
Bolivar Coronas Junior is a small cigar full of immense flavour. At a length of 43/8 inches and a 42-ring gauge, this cigar has a 5 out of 5 strength. Peppery throughout, it is pleasantly spicy with a subtle cedar taste.
Bolivar Belicosos Finos is a full bodied yet very smooth smoke which contains heavy signature notes. Tempered nicely, its heavy ring gauge of 52 gives way to its delicate qualities.
Bolivar Royal Coronas was the first Cuban cigar to earn Cigar Aficionado Magazine's title of 'Cigar of the Year' in 2005. This is a reliable choice for a fuller bodied Robusto, it is unusually smooth with the slightest dash of minerality and cedar. A real classic, it is a great smoke from the moment it is fresh out of the box.
The Bolivar Cigar brand has a fascinating history and is a truly incredible smoke. We invite you to have a look at our website where you can buy these Cuban cigars. Alternatively, you can visit our shop on St. James Street where you can make use of our smoking lounge, and sample these cigars yourself.
If you would like to find out more about any of our cigars and ranges we stock, please do not hesitate to contact us today by calling 020 7930 3787 or email us at freddie@jjfox.co.uk, and we will be happy to help you.