The Montecristo brand is incredibly well-known across the world, just as the Romeo Y Julieta. Montecristo cigars are favoured by many people around the world, including celebrities. But what makes this brand so special in the cigar world and what makes it set the benchmark for other brands?
History
Montecristo actually refers to two brands of cigars, one produced in Cuba for Habanos and the other manufactured in La Romana, in the Dominican Republic. Alonso Menéndez bought the Particulares Factory in July 1935, where he created the newly-branded Montecristo. Its name derives from the famous novel The Count of Monte Cristo by Alexandre Dumas, as it was said to be a popular choice among the cigar rollers.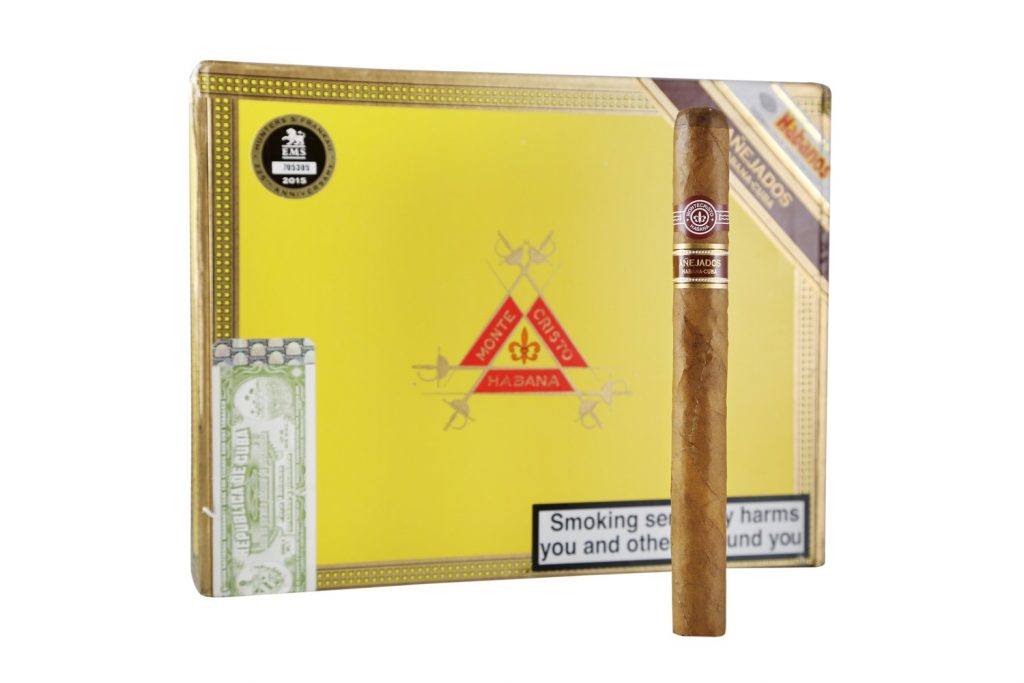 However, the name is nowadays associated with the fantastic cigars it produces, not so much with literature. After the Cuban Revolution, the embargo, trademark disputes and other obstacles in the way, Montecristo cigars are manufactured in both Cuba and the Dominican Republic and are regarded as some of the best in the world.
Montecristo Cigars
The Montecristo Cuban is highly regarded as the perfect Cuban cigar and is sold more than any other on the globe. The Montecristo White is considered one of the best mild to medium cigars, perfect for everyone, from beginners to smoking experts. While the original sizes varied from a narrow selection of sizes 1 to 5, nowadays the brand covers a large number of vitolas.
The 52-inch ring gauge Edmundo size was added to the selection in 2004, and the Petit Edmundo, a shorter version, was introduced in 2006. The name from Edmond Dantès, the hero of The Count of Monte Cristo.
In 2016, a limited edition called Montecristo Dantès was released in boxes of 10 cigars only and with the Edition Limitada second band.
Many people believe the Montecristo No. 4 is the best cigar for beginners and that the Montecristo No. 2, with its unique and flavourful smoke, sets the standard for all other cigars.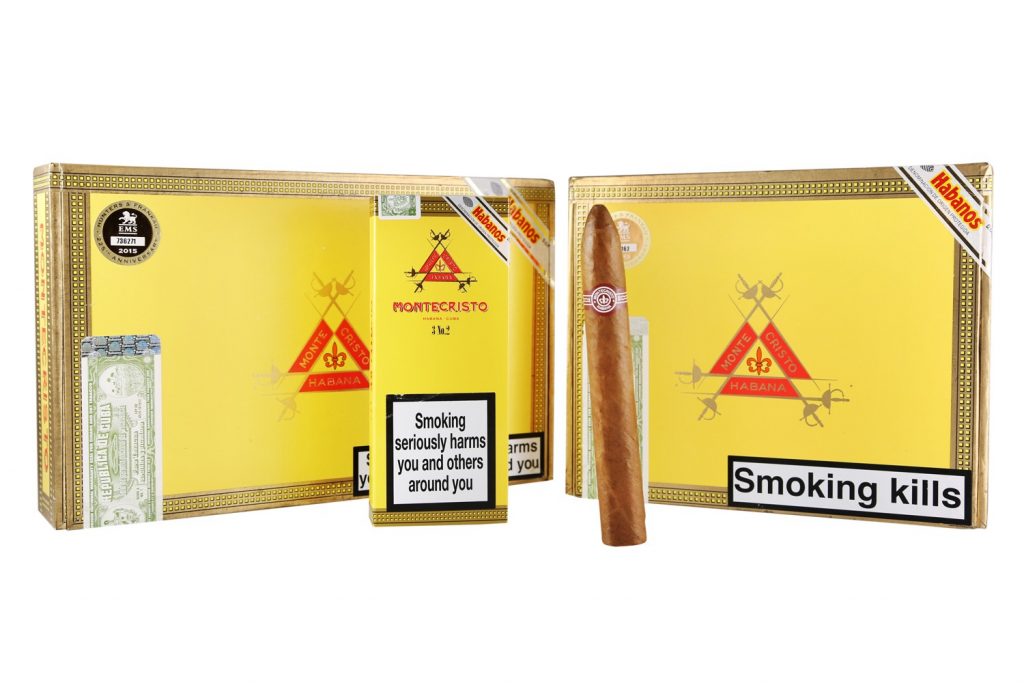 Notable Smokers
Many cigar lovers choose the Montecristo brand as their favourite, which doesn't come as a surprise, seeing that these cigars are known for their complex aromas and flavours, as well as their exceptional strengths and textures.
Famous Montecristo smokers include Arnold Schwarzenegger, Demi Moore, Jack Nicholson, Michael Jordan, Michael Douglas, John Travolta and Tom Selleck.
If you want to learn more about Montecristo cigars, keep an eye on this blog, as we are keen to showcase these beautiful smokes to other cigar lovers such as ourselves. Seeing is believing, so drop in for a visit in our London-based store on St James Street or call us on 0207 9303787.
You can also stay on top of our news, including the tours we make to other cigar shops around the world (such as Nicaragua) by following us on Facebook, Twitter, Instagram, Pinterest and YouTube.
You can read more about our other brands below:
Spotlight On: Hoyo De Monterrey Cigars