The experience of a smoke is dependent on a number of different things, from the ring gauge to the pairing you choose for your cigar. Sometimes after a long day, relaxing with your favourite cigar can cure a multitude of worries.
Pairing the correct beverage with a long-lasting cigar can create an indulgent moment in which you may wish to enjoy for longer than usual. That's when having cigars with long smoke times stored in your humidor can create the perfect opportunity.
A moment of relaxation and bliss, in which you can reflect or simply unwind amongst the luxury of a smooth and long smoke, is certainly a memorable experience that you should marvel in. The question is, what are the best cigars to purchase in order to gain this momentous experience? After all, every gentleman should be able to experience an extended, leisurely and relaxing smoke.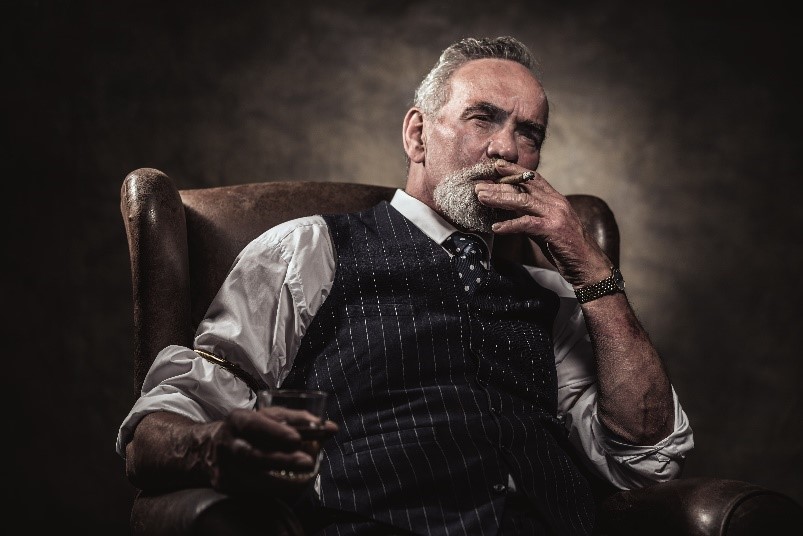 Partagas
Here at James J. Fox, we have several cigars which can be enjoyed for well over an hour. Cigars which have a thicker ring gauge do result in an added burn time, however, the length of the cigar itself does not necessarily mean a longer and smoother smoke; the larger the ring size, the longer it should last. However, it does depend on the way the cigar is smoked and how the leaves have been shaped, for example.
A longer lasting smoke is a great benefit of some of the Partagas range. Not only do these smokes present rich Cuban flavours, but they give a smoke time of no less than an hour, and sometimes longer.
Partagas Lusitanias
The Partagas Lusitanias can also be referred to as the quintessential long smoke. If you have the time to dedicate to this full-bodied corona, you can enjoy the ultimate Havana experience, taking in its array of rich flavours which undeniably evolve during the smoke. It begins with traces of cedar and mineral and, yet, during smoking time, the already complex flavours are enhanced with spice and leather accents.
From start to finish, it remains tannic and eventually arrives at a brown, toasty, earthy and peppery flavour. This is a great option for a velvety and satisfying smoke. Why not pull up a comfortable seat and get ready to enjoy every minute of this cigar?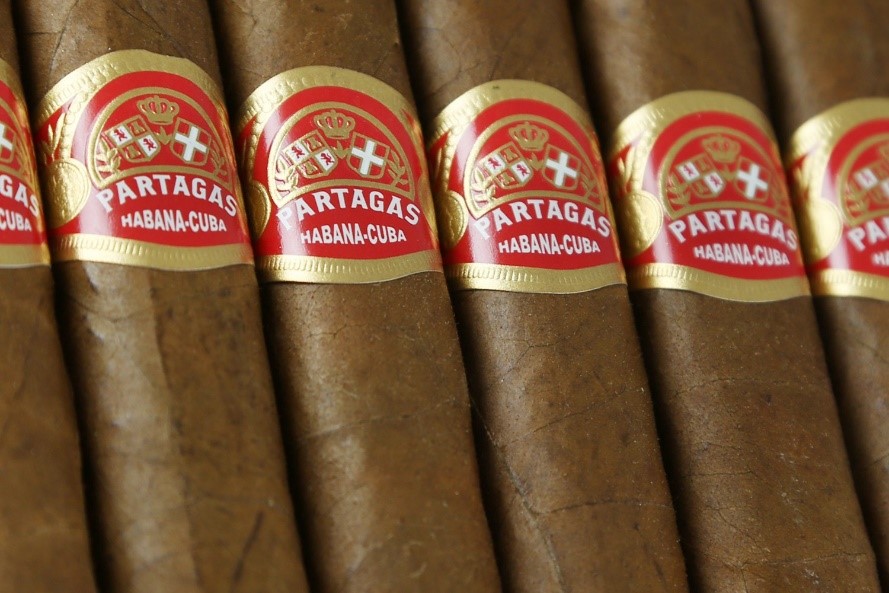 For any smoker who adores a medium full-bodied cigar and a lasting experience, this choice is also ideal. It's easy to appreciate as a top-shelf smoke, with superb flavours blending exquisitely together.
Upon the first draw, the spice is a powerhouse, complementing a palate of coffee, black pepper and leathery nuances. The flavour accumulation forms a cool yet toasty finish. With a smoke time of over an hour, it is also the thickest cigar produced by Partagas and, because of this, it has fast become a classic. A go-to for any smoker who wants a pleasantly luxurious and long, relaxing smoke.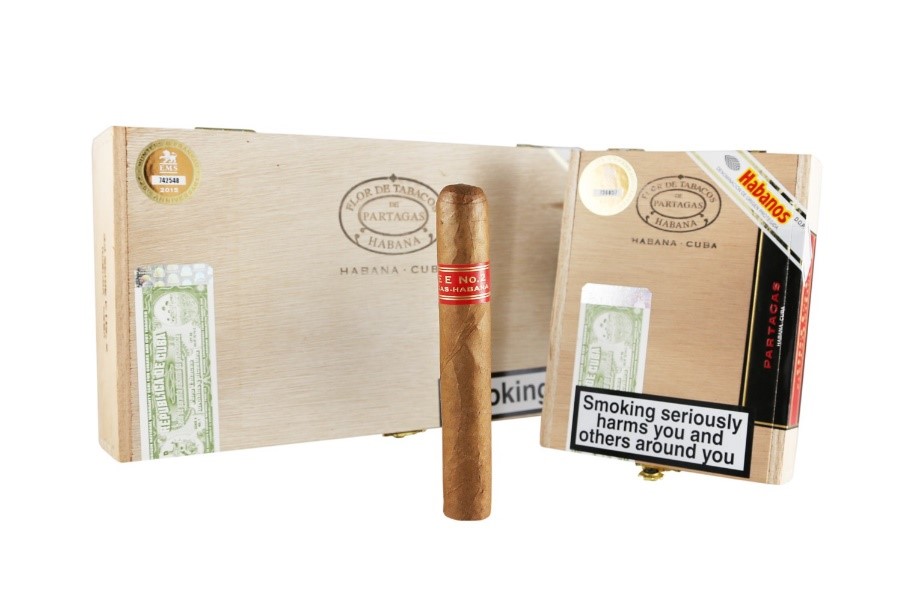 Maduro
The Maduro wrap signifies a dark and full-bodied palate of flavours, which offers a great, smooth smoke. When combined with a larger ring gauge and a longer smoke time, the experience can be even more satisfying – and perfect to bask in.
The Inch Maduro 64 Cigar
Maduro has a range of longer lasting cigars, including The Inch Maduro 64 Cigar which has an impressive 64 ring gauge and a length of 6 1/8", making it one of the largest cigars in stock at James J. Fox. This smoke will certainly make for a decadent occasion and is perfect for the socialiser who has an event to attend. Special occasions call for a special cigar, and this one certainly is.
This cigar is also available in the 7", which is slightly longer than the 64, and a ring gauge of 70, meaning a longer lasting smoke. Both have a milder, yet smoother strength of 2/5. The only difference is the size of the cigar itself.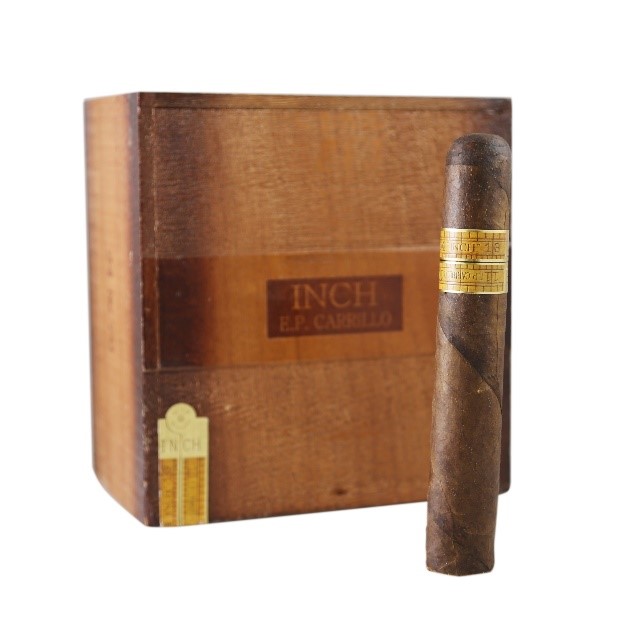 Cohiba Maduro 5 Magicos
Cohiba cigars have long been a favourite to many, and for good reason. While this cigar is similar in size and strength to a Cohiba Robusto, it has a sweeter taste to it. For all the right reasons, this smoke immerses you fully in its size and sweet flavours. Cool and complex in its accents, this cigar is a difficult one to put down. Relax and enjoy the spiced and coffee accents while taking in the full long-smoke experience.
Smaller sizes are available too, such as the Cohiba Maduro 5 Secretos, with a decreased smoking time and a smaller ring gauge and length if the occasion calls for it. The Cohiba Maduro 5 Genios has a larger ring gauge of 52, and a longer minimum smoking time of 40-60 minutes; however, it does not present a smoke as long as the Magicos do.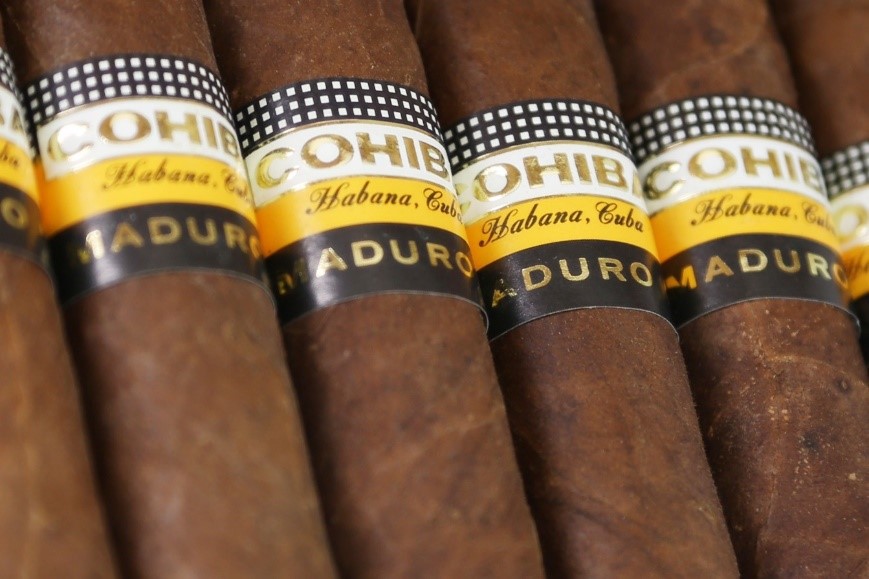 At James J. Fox, we pride ourselves on being experts, knowing that we work with some of the finest minds in the tobacco industry. With over 225 years of knowledge combined, our customers can be trusted that their cigar choices are in safe hands with us.
If you would like to find out any further information about our cigars, we would be more than happy to provide advice. Get in touch with a member of our team today by calling 0207 9303787 or email freddie@jjfox.co.uk. Alternatively, you can send us a message. We look forward to supplying you with the ultimately relaxing experience of a long lasting and smoothly divine smoke.