We thought we'd left the rain far behind in Gatwick, but just caught the tail-end of a heavy downpour which managed to disrupt the opening ceremony of the XIX Habanos Festival. Having cleared passport control and baggage collection in record time, we caught a taxi to our home for the week, a casa situated high above the Malecon with spectacular views, whilst still being a quick walk from all the action at the Hotel Nacional. After dropping our bags we quickly made our way to the Opening Ceremony at the beautiful and historic Club Habana, located on the west coast of Havana, to meet the rest of the Fox contingent who had arrived earlier. Unfortunately, we were a little too late for the cigars, the H. Upmann Gran Reserva Cosecha 2011, but did manage to catch the closing moments of the ceremony. After a quick nightcap and catching up with old and new friends, we caught a few hours sleep.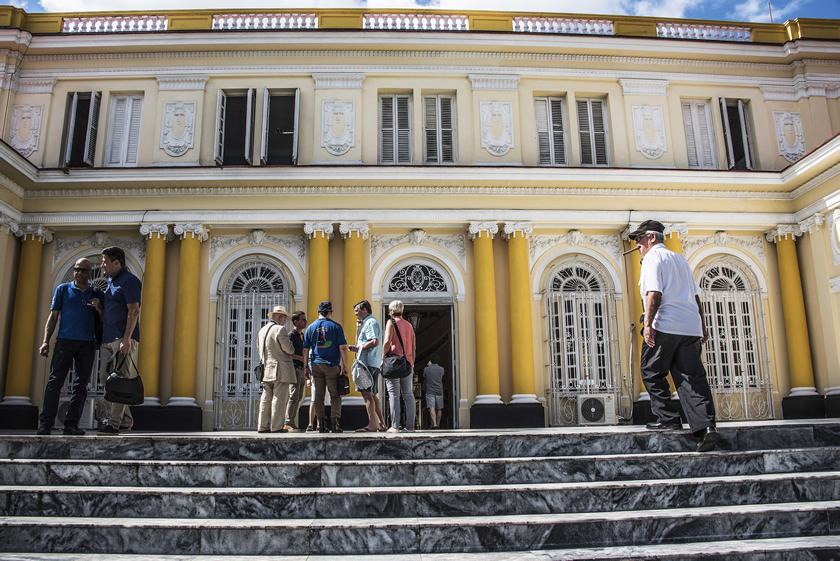 Tuesday proved to be a beautiful, hot day in Havana, as we made our way to John De Costa's Sanctum Cigar Party in Miramar, to enjoy an afternoon of cigars and conviviality including the Montecristo 80th. A big thank you to John for organising this and inviting us along.
That evening we made our way to the H&Co party in the Churchill Bar of the Hotel Nacional for an evening of exchanging cigars and socialising, including a regional cigar swap, leading to being given the opportunity to smoke a number of cigars not available in the UK.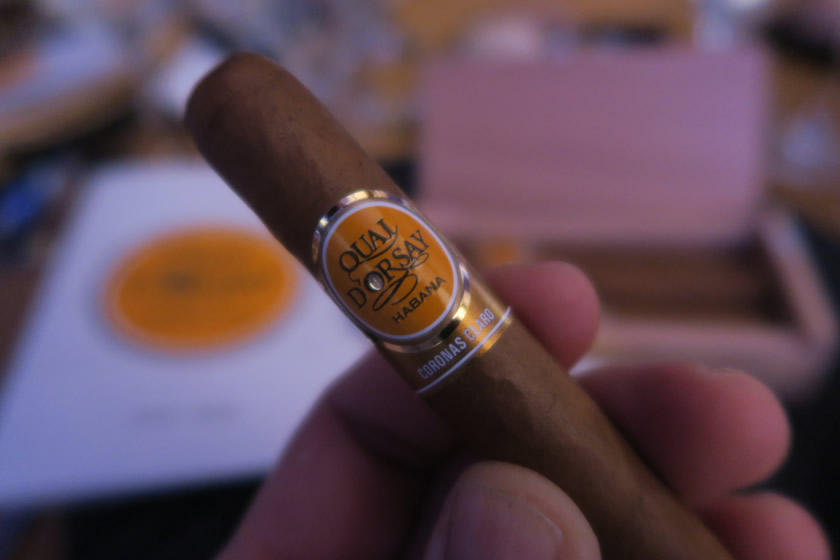 Hunters & Frankau had kindly invited us to a factory tour of El Laguito on Wednesday morning. This world famous Cohiba factory, not open to the general public, is considered to be a holy place for cigar smokers, and a tour is not to be taken lightly. The factory had been spruced up somewhat since my last visit three years ago. I even managed to meet Senor Carlos, the Master Blender at El Laguito, and have my picture taken with him. This was followed by a relaxed luncheon and cigar tasting at Prospect House, a beautiful old mansion house near the factory.
El Laguito's Protocol Hall was the venue for the Tribute Evening dedicated to Quai D'Orsay, a brand created in 1973 by Cubatabaco exclusively for the French market upon request of SEITA, the then state-owned tobacco company. We were able to enjoy the brand's three vitolas: Coronas Claro (42×142 mm), and the new No 50 (50x110mm) and No 54 (54×135 mm), as well as a vitola from its classic portfolio, Quai D'Orsay Imperiales (47×178mm), reedited exclusively for this ceremonial dinner, all to the backdrop of outstanding international Cuban music.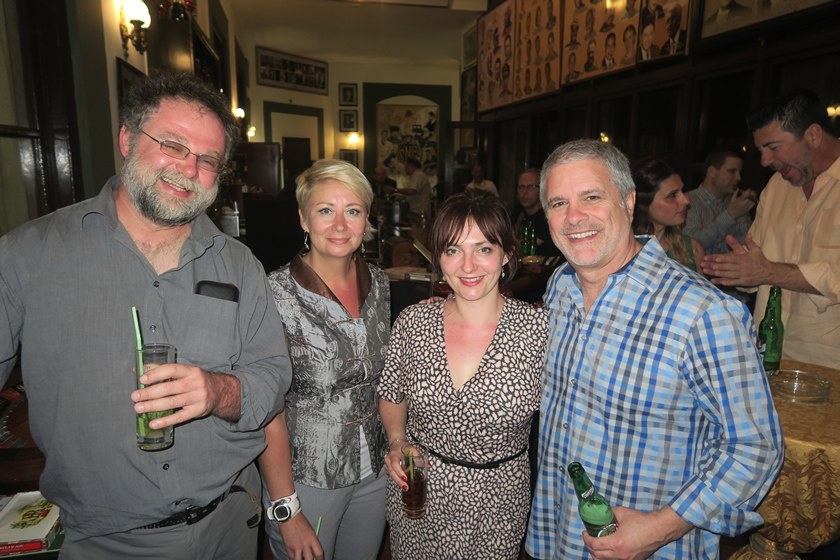 Thursday evening saw us hosting our Fox Cuban party at the beautiful La Guarida restaurant terrace with breathtaking views of the Havana skyline. This party also gave us the opportunity to present our esteemed Director of Irish business David Mc Grane, who has decided to retire later this year, with a stunning custom made humidor. This was a great evening, meeting friends both old and new, for a relaxed smoke.
We joined Sarah Saunders for the Women's International Cigar Club luncheon at Espacios for a delicious lunch of marlin and custom smokes, whilst listening to a very talented group of young ladies play Cuban music.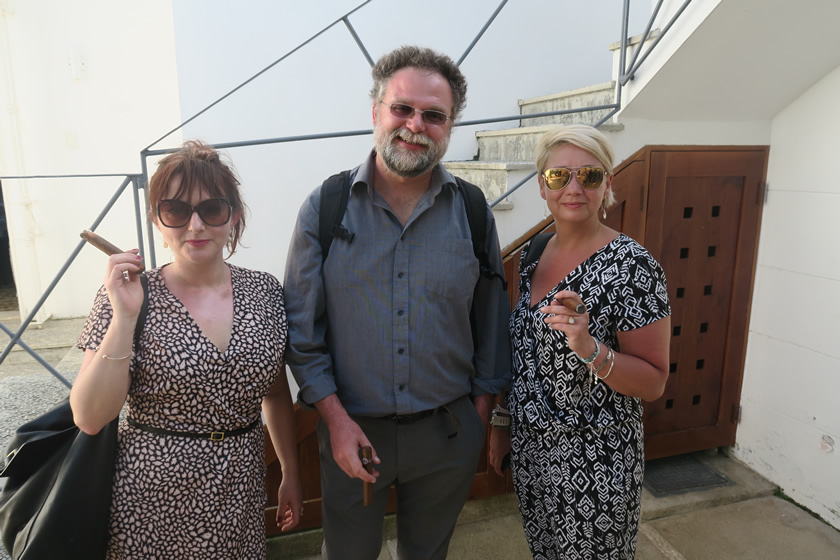 The final Gala on Friday was a spectacular event celebrating the release of the new Montecristo Linea 1935 range, named after the famous brand's foundational year. A trio of new vitolas joins the brand's regular portfolio, two of which are completely new vitolas: the Maltés (53 x 153mm) and Dumas (49 x 130mm), while Leyenda (55 x 165mm), takes the size of the Montecristo 80 Aniversario special edition that had a limited launch in 2015 to mark the brand's 80th anniversary. Please see Nic Barker's review on the new Montecristo he recently smoked. It was a real pleasure for us all to be present at the Habanos Awards ceremony, especially as both Edward Sahakian of Davidoff and Gordon Mott of Cigar Aficionado were presented with the Habanos Men of the Year Awards.
Written by Dirk Seyfried
Read more about our other visits: