Romeo and Juliet. Morecambe and Wise. Batman and Robin. Wine and Cheese.
There are some pairings in life that simply make sense. A good glass of whiskey to accompany a long-burning smoke is one of them, as many patrons of JJ Fox will know. There is nothing quite like the relaxed feeling that a cigar in one hand and a glass in the other.
With our upcoming St Patrick's Day cigar and whiskey tasting event, we thought we would set the tone for the evening early with a look at this classic pairing. Why is it so popular? What are some of the hallowed whiskey and cigar duos that everyone should experience? Personal taste is a factor here, but there are some matches that are just a dream come true.
A Perfect Pair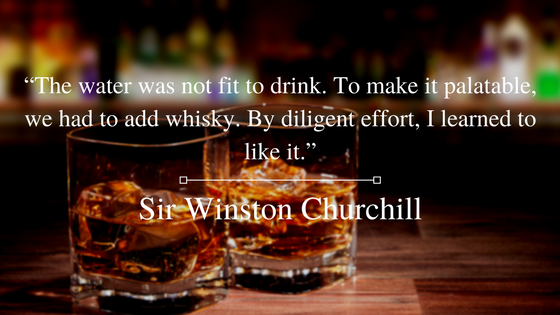 Which comes first; the cigar or the whiskey? An age-old debate, one without a definitive answer. But, in general, many choose the cigar first, considering the
flavour of the cigar
, and choose to pair the taste of the whiskey with the vintage of the smoke. Of course, avoiding a smoke-tinged whiskey is preferable as you generally want something that highlights the deeper flavours of the cigar.
Two of life's luxuries, whiskey, and cigars do not enhance one way or another. Rather, they join forces to become an experience all of its own. As a rule of thumb, pairing a mild cigar and a mild whiskey is the best way to enhance the flavours swimming in your mouth from both, as is the case with a stronger flavour cigar or whiskey. This is done when you want the flavours to combine almost, rather than contrast. Of course, pairing a strong and mild of either can be the opposition you need.
No matter the combination, you can be sure that the profile of each will be well enhanced.
Suggested Pairings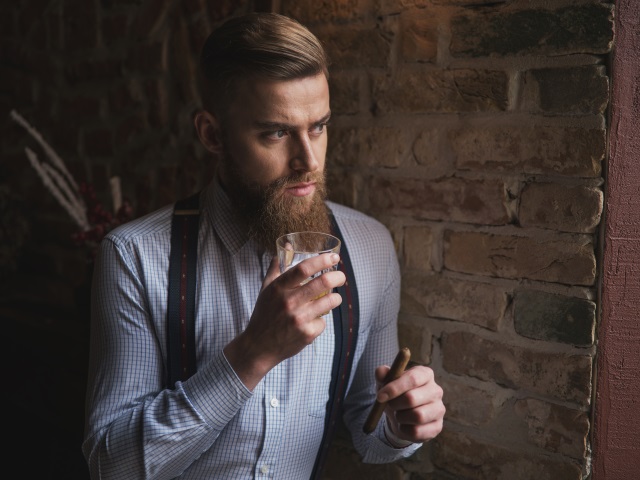 To start, one mild cigar that offers a world of flavour is the
Romeo Y Julieta Petit Julietas
, reported to be Churchill's favourite, is best paired with an equally mild whiskey. There are a number of malts that would be a perfect accompaniment, but one that matches the mild flavours of the Petit – which tend to have creamy undertones – is the Bruichladdich Islay Barley. A scotch whiskey, it has several layers of flavours which are really brought out by the Petit Julieta, especially the oaky flavours that are brought out by the sweet kiln-dried barley.
Of course, you may want to try matching your cigar to your whiskey. For example, you may choose a classic pot still whiskey such as the Redbreast 12 Year Irish Whiskey. The only twelve-year-old pure pot still available on the market, this is a rare fine whiskey that deserves a similarly fine cigar to highlight its flavours. Strongly toned, it can be difficult to find a cigar that matches this robust whiskey without being overcome.
The perfect cigar for this is the Ramon Allones Specially Selected, a strong cigar that has a long smoking time (close to an hour) which compliments a full glass of Redbreast. This Cuban export is perfect for lovers of more full-bodied tobacco, with notes of earthy coffee beans, marzipan, and citrus.
A world of whiskey and cigars are out there to explore – it's merely a case of finding the perfect flavour.
There will be many whiskey and cigar pairings to try at our St Patrick's Day celebration, we look forward to seeing you there! If you would like to find out more, please don't hesitate to contact a member of our team by calling 020 7930 3787.
Read more about our other pairings: