At James J. Fox, we offer a wide range of cigars from all over the world, which we have covered extensively in our Spotlight series. In the past, we have looked into:
In this new instalment of our popular series, we are talking about My Father cigars and what makes them so special.
The History of My Father Cigars
In 1950, José Pepin Garcia is born in Cuba. At just 11 years old, he rolled his first cigar and became inspired by the spirit and tradition present in the cigar world. His passion and love for cigars was clear from that moment onwards and led him to establish a first-class company renowned for its quality everywhere.
In 2003, José Pepin Garcia and his family established a small factory in Little Havana and, on August 29 of 2009, the My Father Cigars, also known as the Garcia Family Industrial Park, opened in Nicaragua. This seven-acre complex had its own production process and enabled Garcia to harvest, pack and ship tobacco to the company's retailers.
Together with his son, Jaime Garcia, he developed numerous blends for My Father Cigars and for countless other fantastic cigar companies in the market. Expertly crafted, their premium line of handmade cigars comes from the finest tobacco leaves.
My Father Flor de Las Antillas received the award for The Best Cigar of the Year in 2012, an incredible honour that truly showcases the passion and high quality of the brand.
From humble origins to one of the most recognised brands in the world!
My Father Cigars
Known for its unique, smooth and complex flavours, My Father smokes are the perfect choice for both the beginner and the connoisseur. Below are just a couple of the fantastic blends that characterise this brand: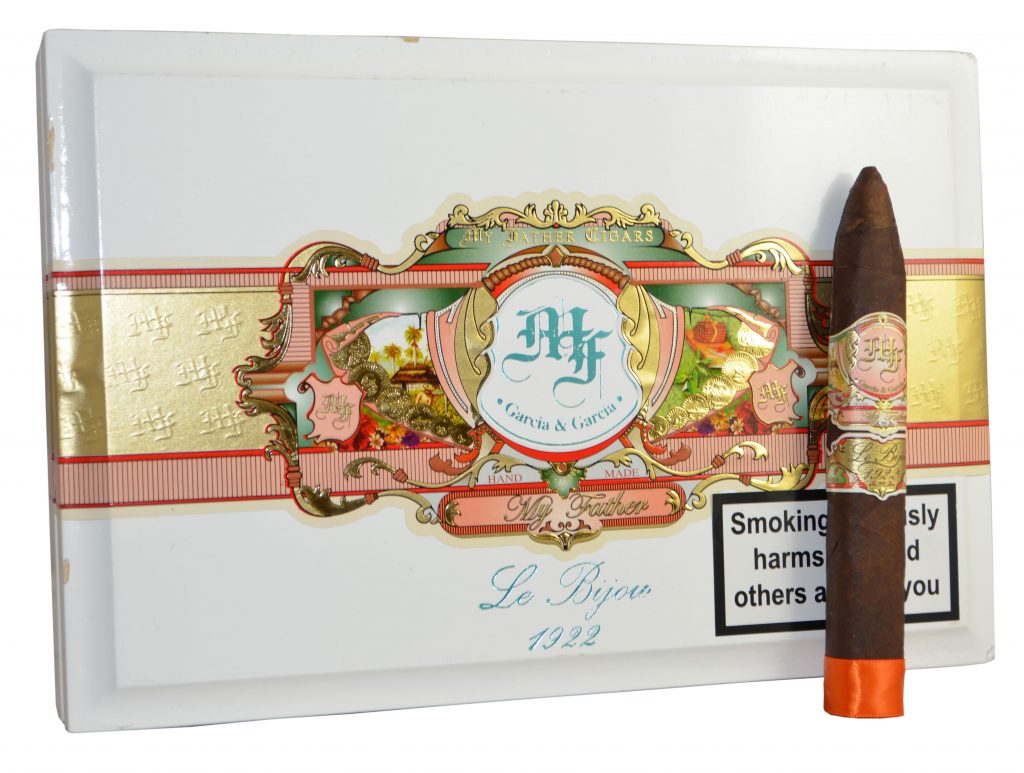 My Father 1922 Le Bijou Torpedo – a robust cigar that is also a new extension to the renowned My Father line. Bursting with rich and complex flavours, the Ecuadorian-grown Habano Oscuro wrapper and the stunning mix of Nicaraguan long-fillers truly work together to create a beautifully satisfying smoke.
My Father 1922 Toro – another addition to the My Father line, this cigar is one of the new stars of the Garcia Family collection, offering brilliant flavours and a full-bodied strength. Unique, complex and stunning.
The passion of the Garcia Family for cigars have allowed them to create some of the world's best blends, and the My Father smokes have long since become synonymous with quality and excellence.
We're proud to offer this amazing brand to our customers! If you wish to learn more about My Father or any other cigars in our vast selection, don't hesitate to get in touch with us today or pop into one of our stores.
We're always on hand to answer any questions you may have about the wonderful world of cigars.