At James J. Fox, we pride ourselves on our exquisite selection of cigars from around the world, that we stock exclusively for your enjoyment. Some of these we have recently discussed, such as:
In this edition of our cigar spotlight series, we will take a look at the Oliva Cigar brand and what makes it such a unique smoke enjoyed across the world.
The History of Oliva Cigars
The Oliva Cigar hails from the Oliva Cigar Co. which began its operations in Pino del Rio, Cuba.
Beginning as a humble farm, patriarch Melanio Oliva started producing Tobacco in 1886, which was then continued by his son Hipolito from 1920 onwards.
However, it was not until Hipolito's son Gilberto Oliva Sr. took over operations that the brand began to gain force.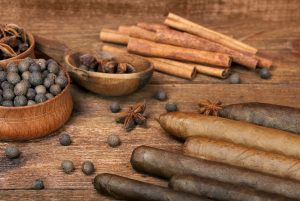 After switching roles and venturing into tobacco broking, Gilberto was able to travel to various countries as a buyer, and this allowed him to stumble upon the prime growing conditions of Nicaragua.
Replicating the desired conditions of Cuba, this find led to the eventual decision to move the entire operation and emigrate.
It was not all without its difficulties, however, as civil tensions meant that Gilberto Senior had to leave the country for six years, before resuming Nicaraguan farming in 1995.
The Flavour of the Cigar
Known for their earthy taste, Oliva Cigars are popular the world over. Here are some of the variations we stock:
If you would like to find out more about any of our cigars and ranges we stock, please do not hesitate to contact us today by calling 020 7930 3787 or email us at freddie@jjfox.co.uk, and we will be happy to help you.